Our boys have never fought taking a bath….since their first bath in our kitchen sink that Kiki gave them, they have always gotten excited when it's time to get in the tub.  One time Fynn even hopped in all by himself with his diaper and t-shirt still on.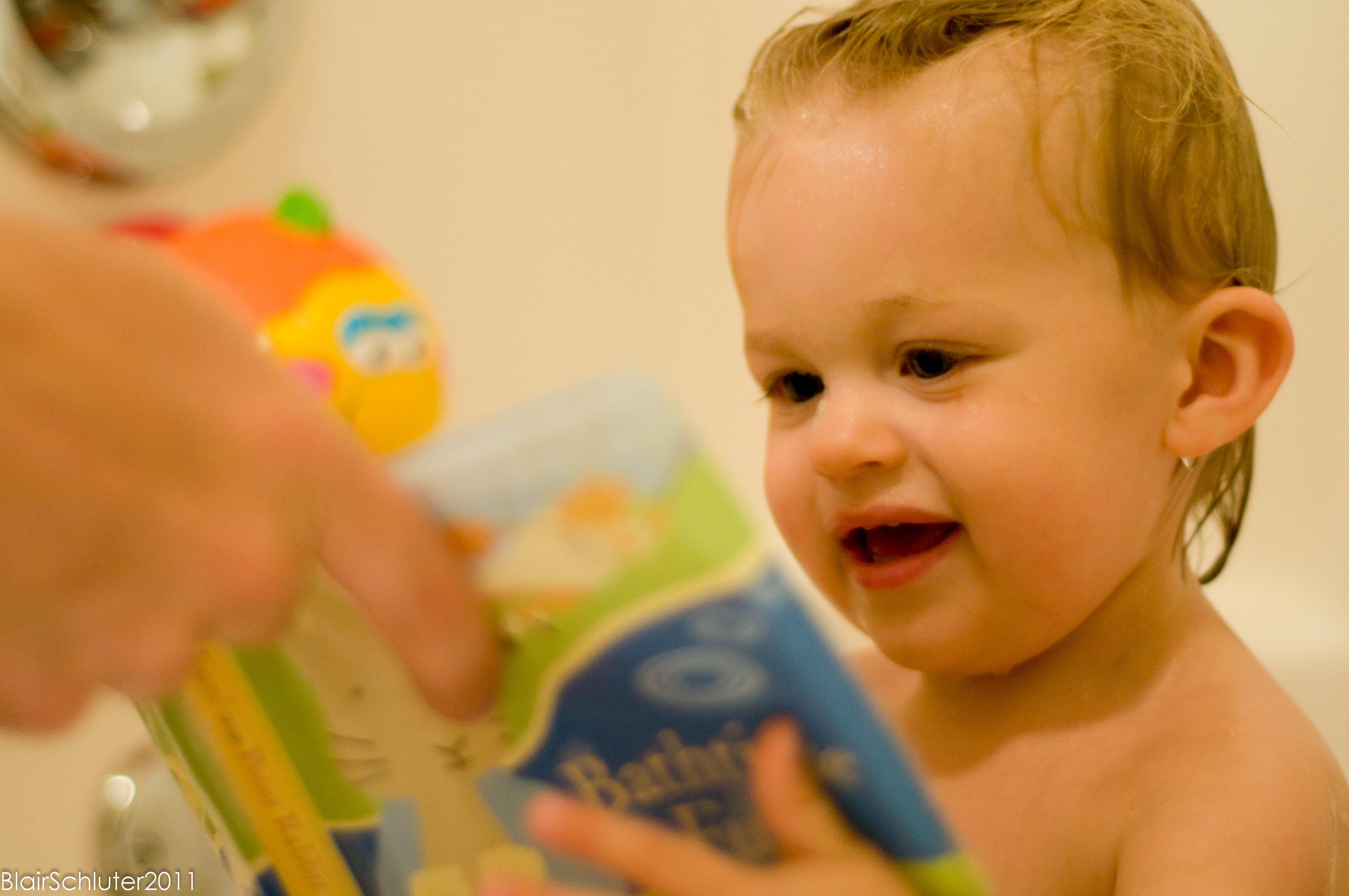 Fynn loves books even in the bath!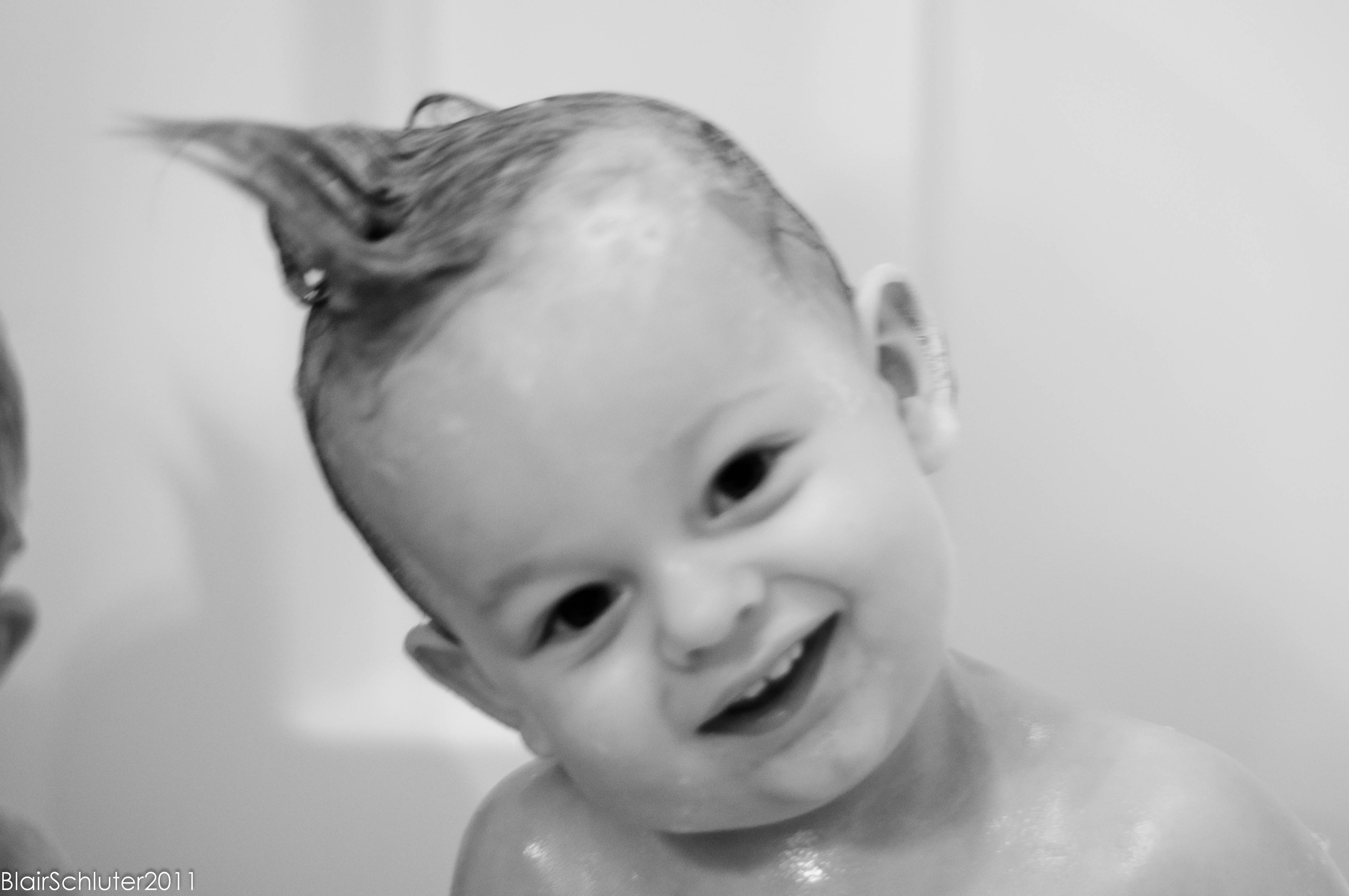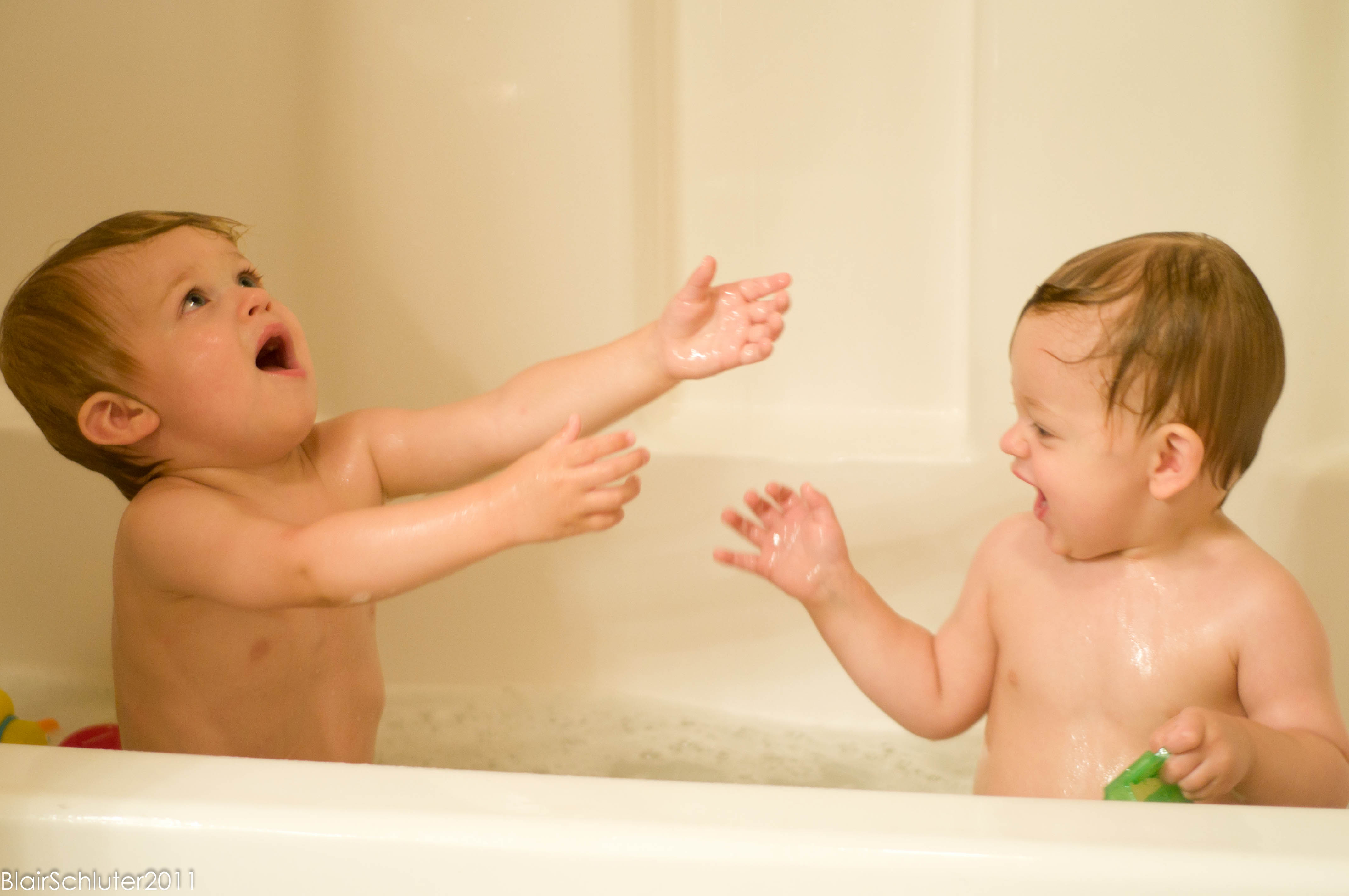 They love it when Daddy pours water from above!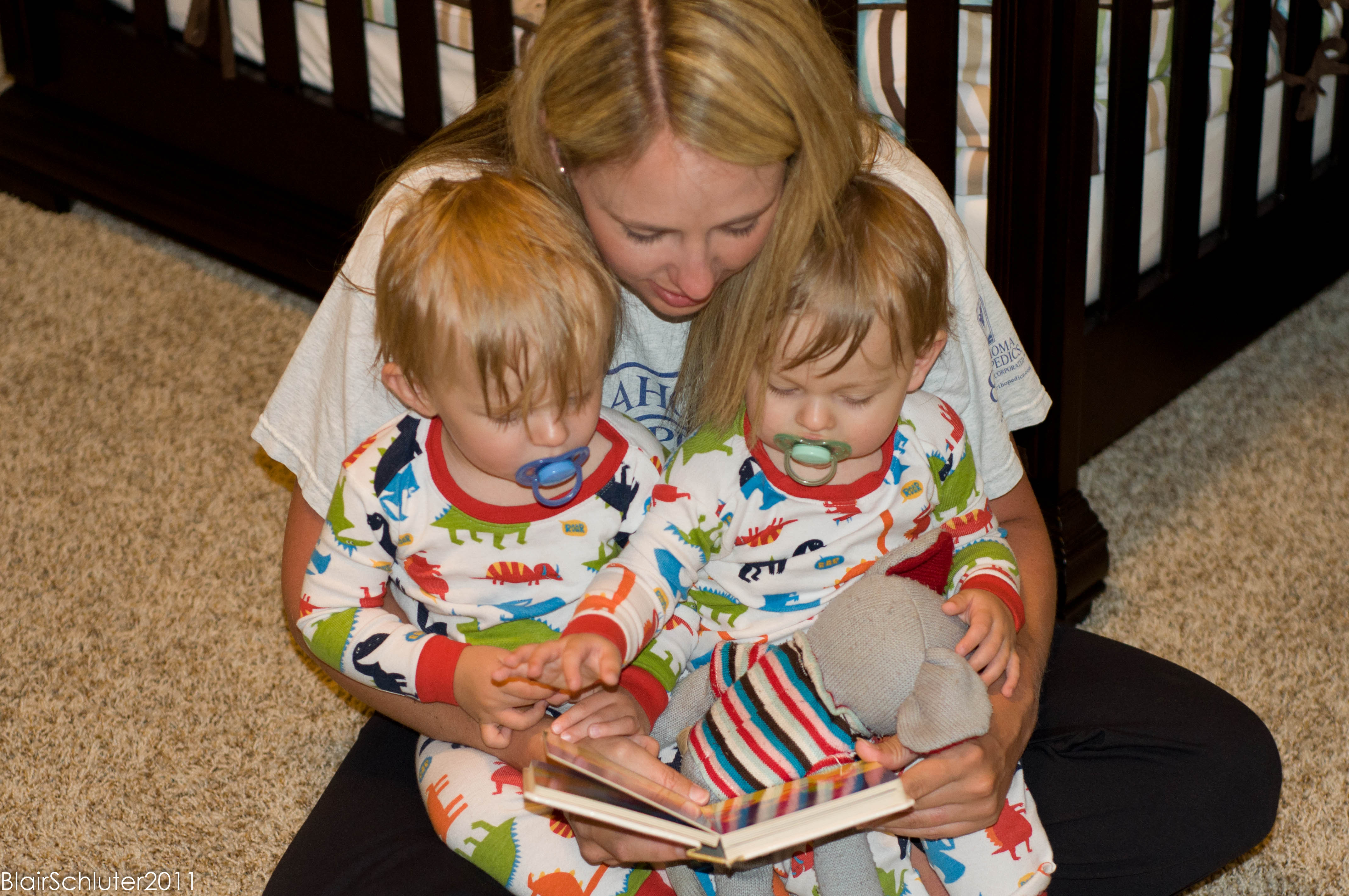 They love storytime!
Until next post…
The Mamarazzi