The day following Grandma's memorial service we took the boys along with the family and went to Aunt Kim and Uncle Tom's farm.
They have horses, a cow, some goats, ducks, lots of land and room for boys to RUN and ROAM!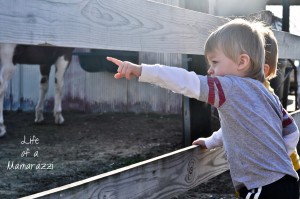 They instantly knew what the cow was and what it says.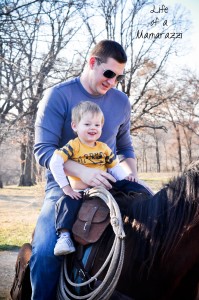 Sutton was so excited to ride a horse…Fynn on the other hand…not so much.
I always tell Jason Sutton will be the more adventurous child, like his daddy.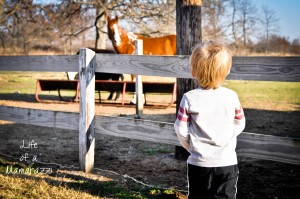 Fynn didn't mind looking at the horse from outside the fence.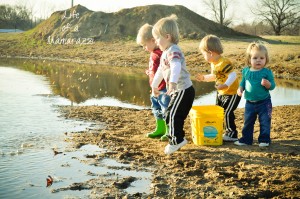 Then Uncle Tom got some feed for the ducks…that was very entertaining for toddlers.
Even though the ducks stayed on the OPPOSITE side of the pond.
Cousin Ellie kept trying to eat the feed!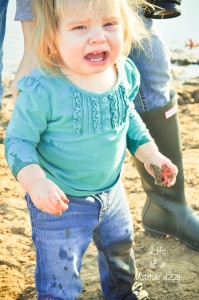 Then the poor girl took a spill into the pond and wasn't too happy about it.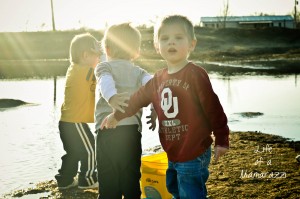 Cousin Eric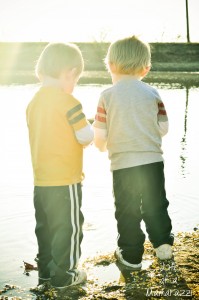 My two buddies!
We will definitely be taking them back to the farm more often!
They LOVED it!
Until next post…
The Mamarazzi