Easter this year was VERY different.  Grandma wasn't there.
The boys came to church with Jason and I and then we met up with the rest of the family.
We all went to Claremore to celebrate the holiday at Grandma & Grandpa's house before the house is sold.  For my husband and his sister their childhood memories are all over this house, inside and out.
Luckily we had a few kids around to help keep us laughing and entertained, although I was constantly reminded how much Grandma would have loved to be there.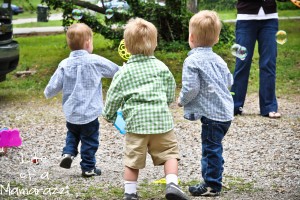 Kiki got the boys Easter buckets and some bubbles!
I don't think we have ever spent THAT much time playing with bubbles but the kids LOVED them.
Sutton kept saying, "BUBBLES!" demanding we keep the wand going.  Kiki's arm got a work-out.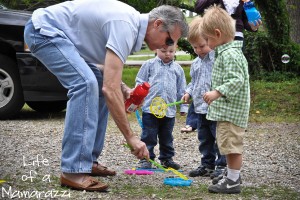 Pappy even showed us how to dip the wands into the bubbles!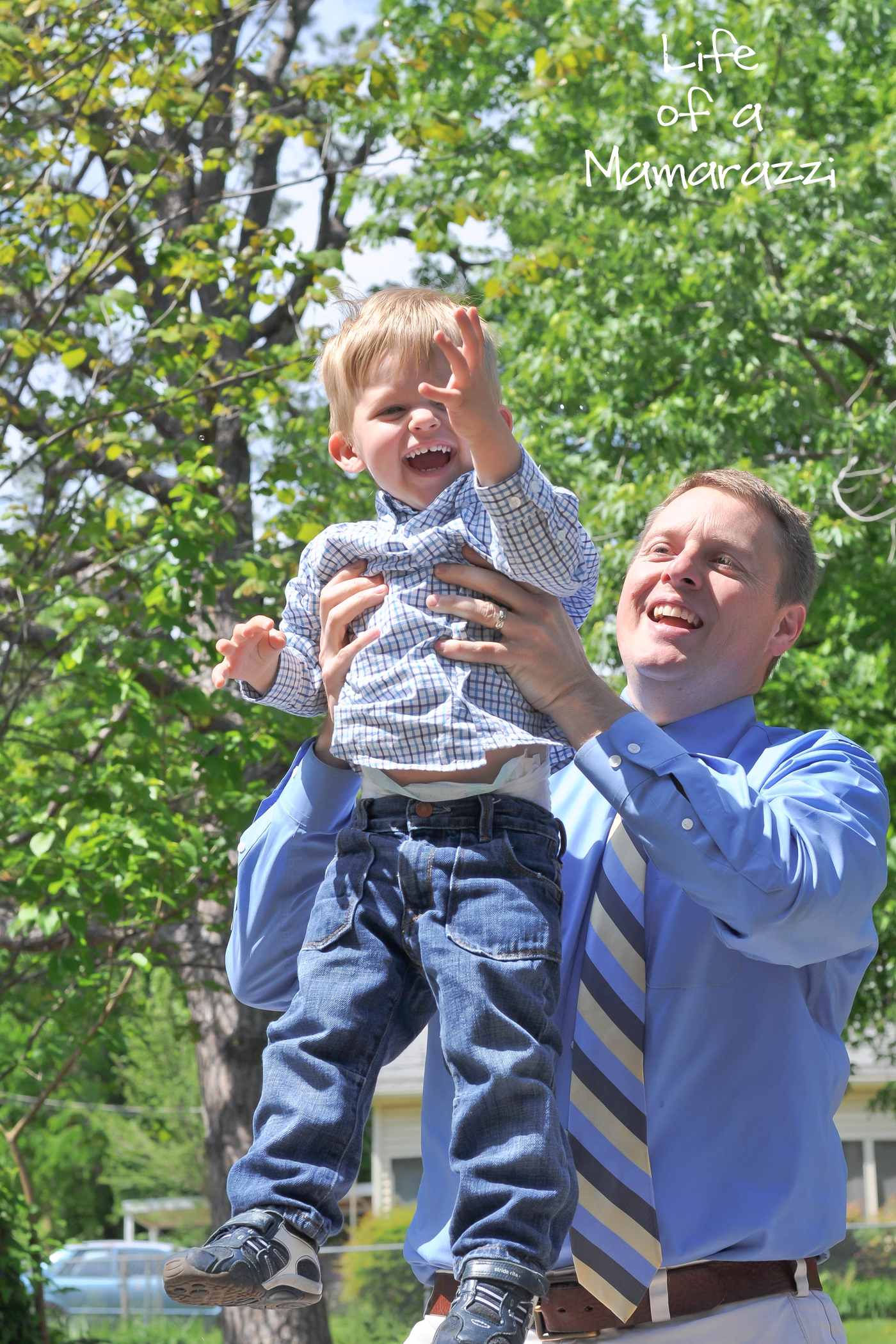 Uncle Kelly and Fynn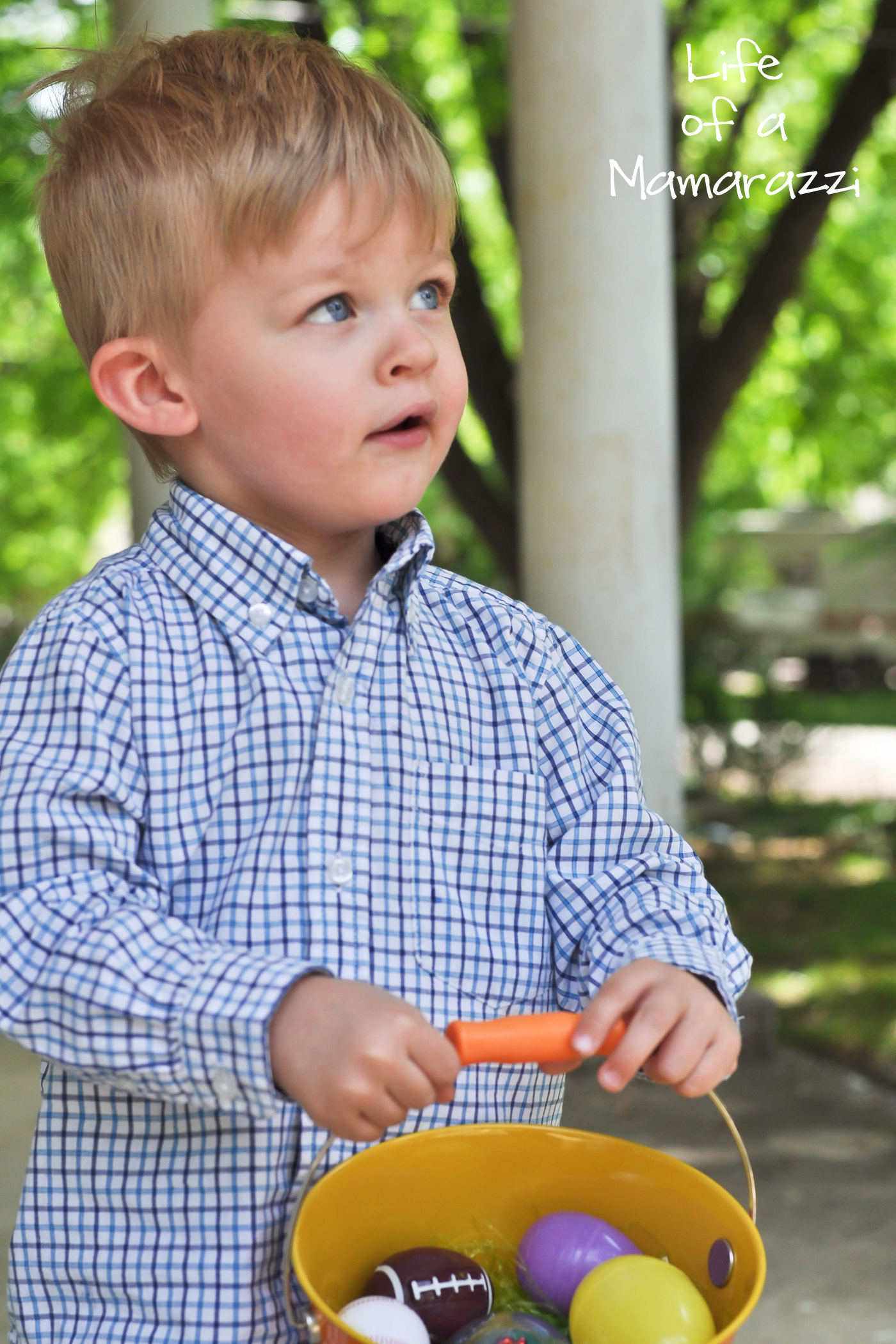 Look what I got!!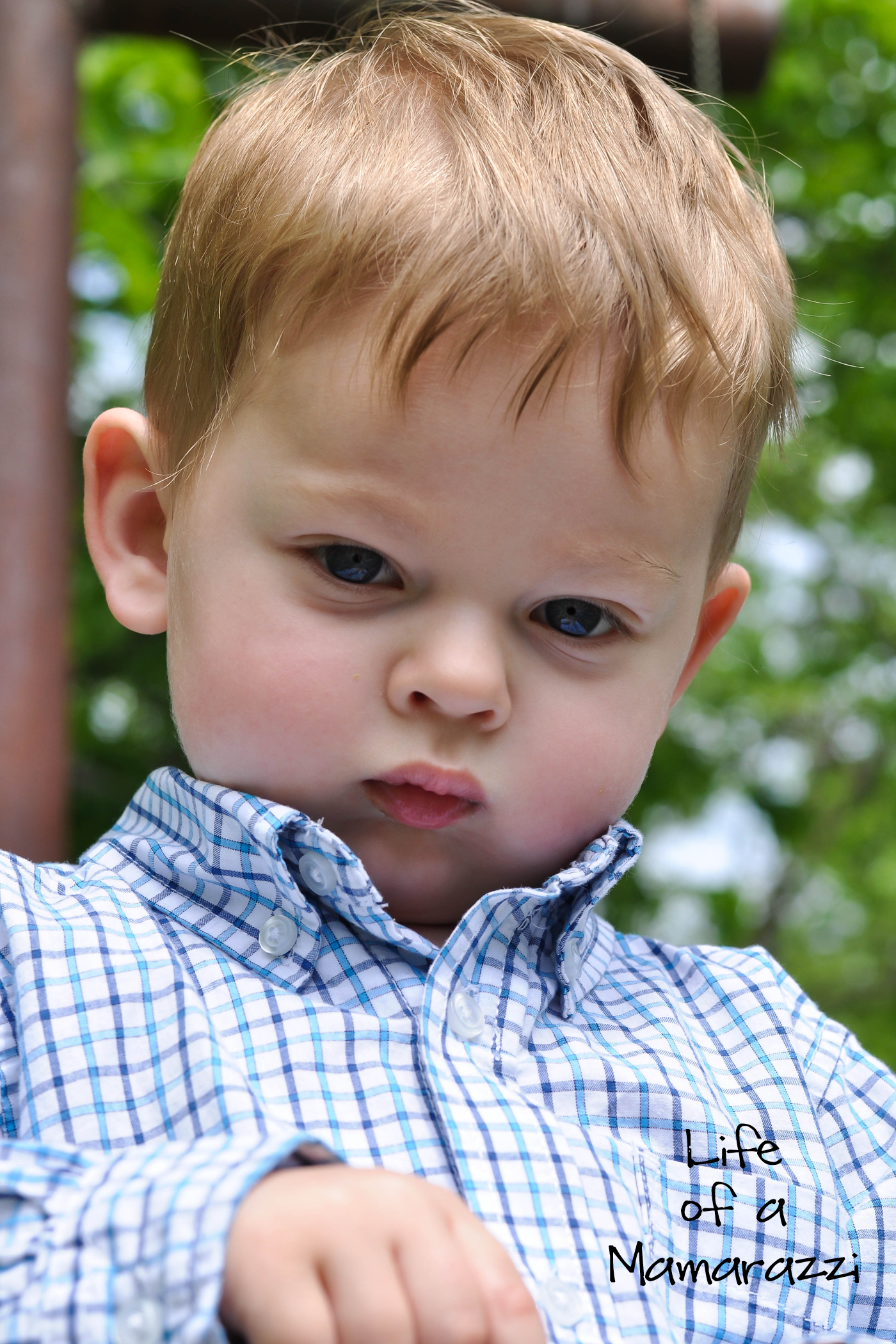 Sutton looks sleepy!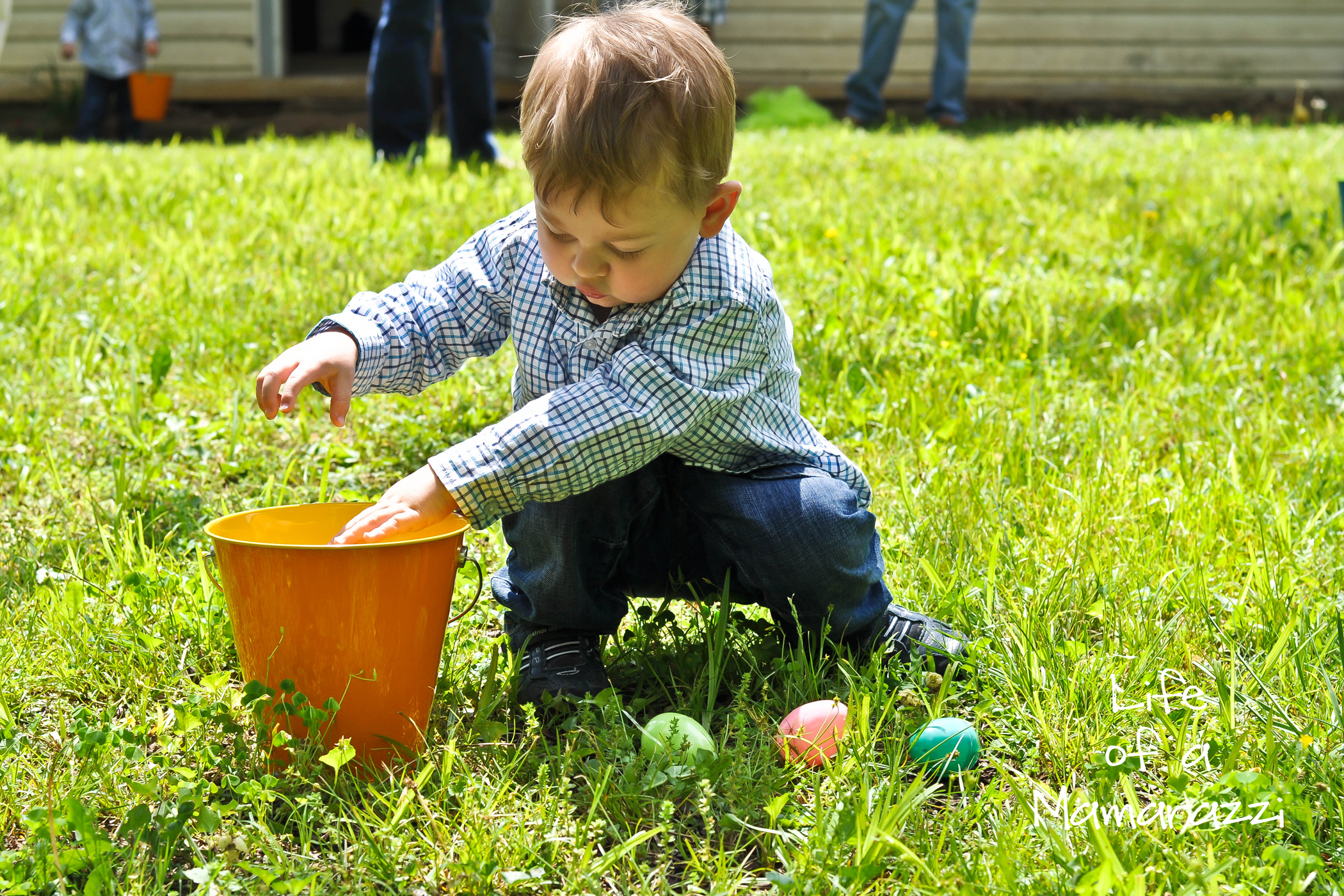 Sutton, in usual fasion, was very methodical about placing his eggs in his bucket.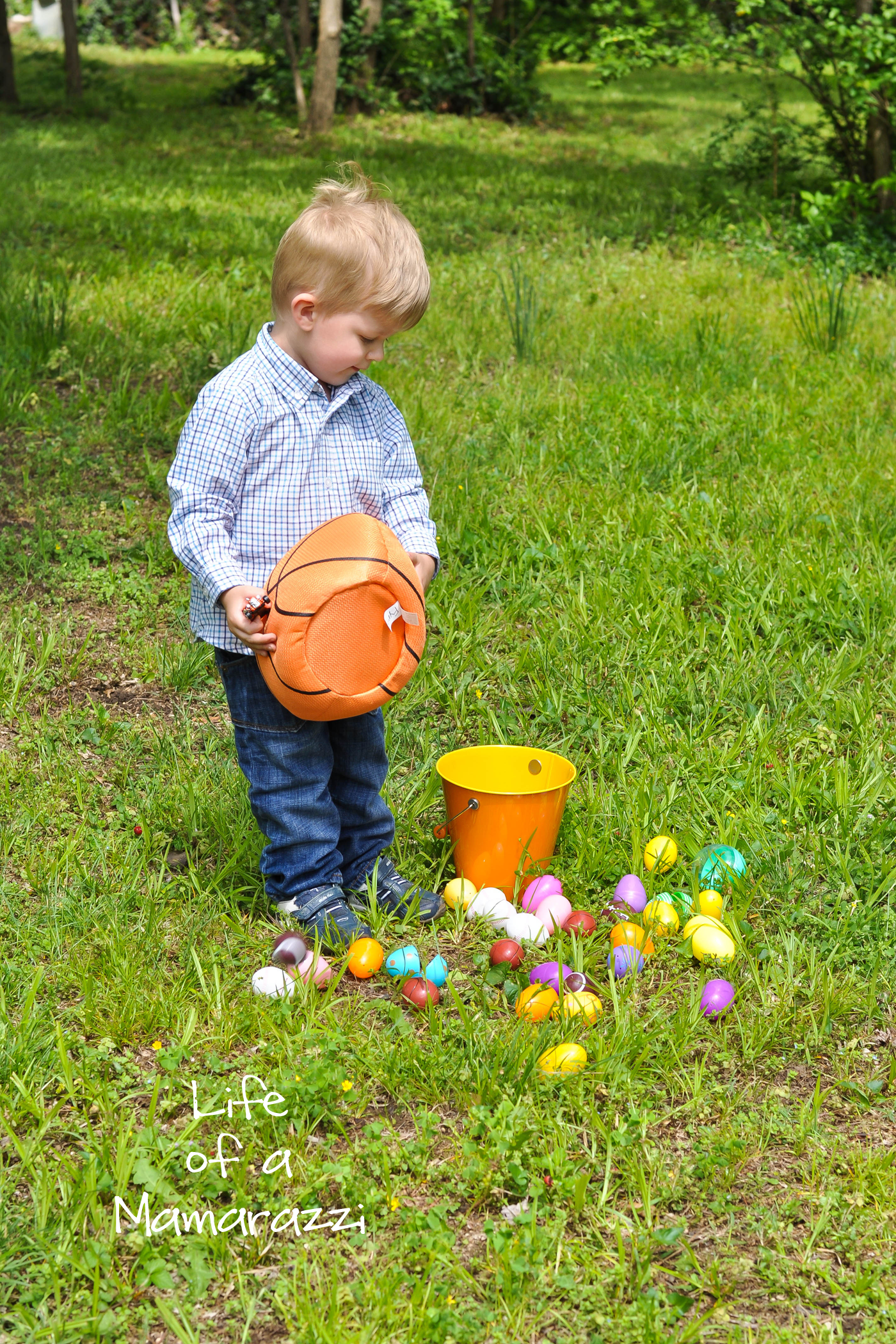 Fynn discovered that if you dump your bucket out onto the grass you can pick them up again.  Genius child of mine, I know.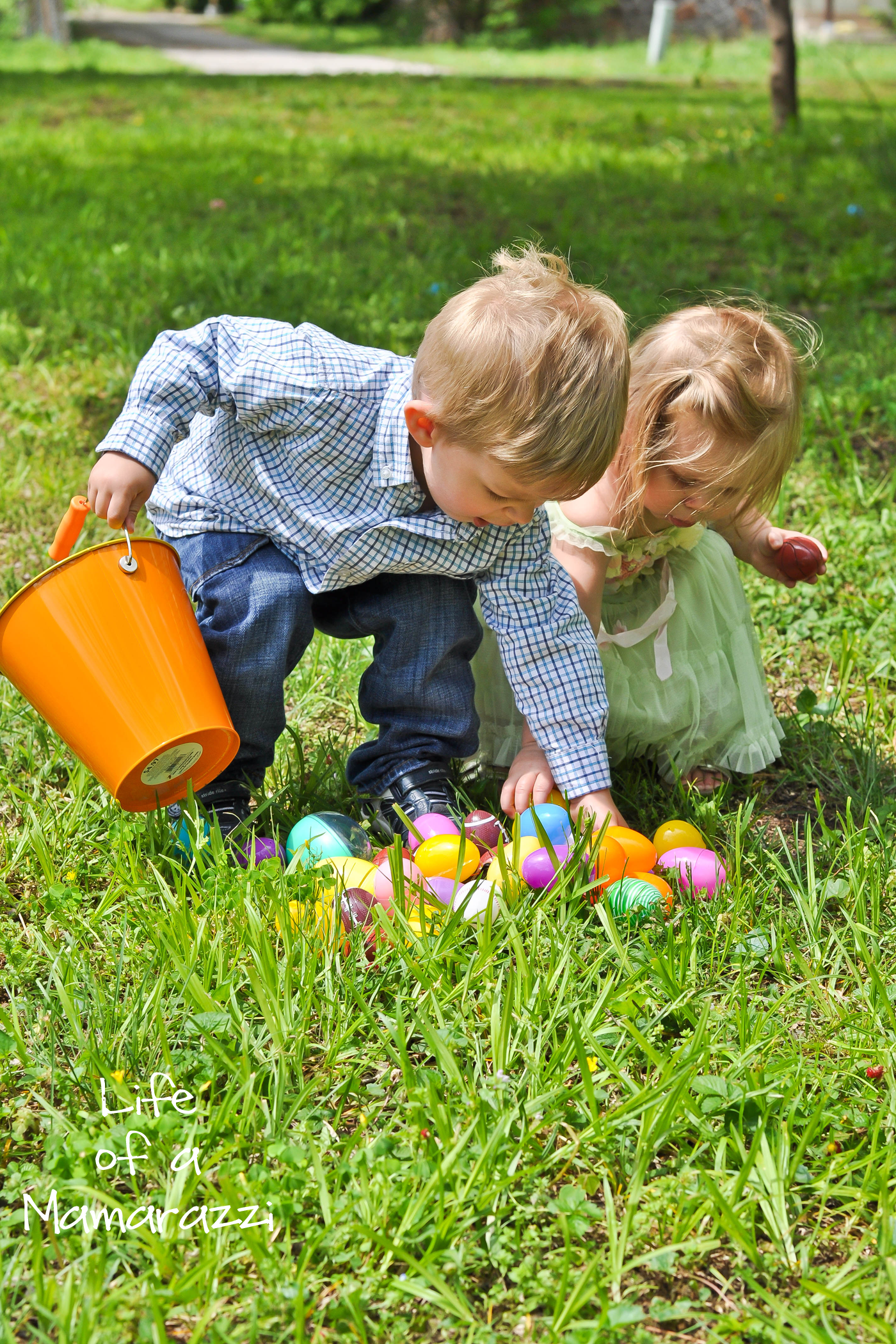 Cousin Elliot coming in for the eggs!
Fynn loves to say, "No Baby!"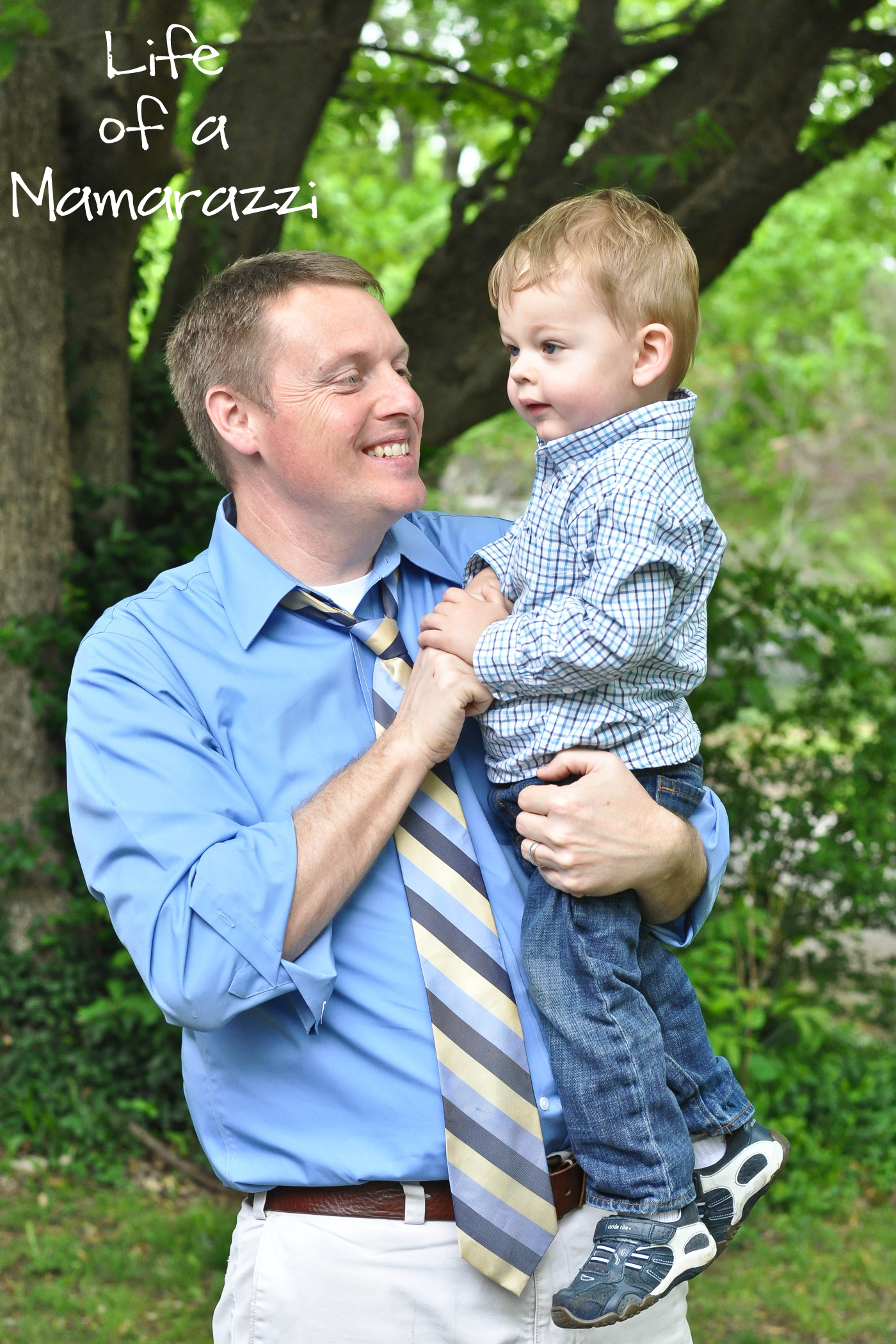 Uncle Kelly & Sutton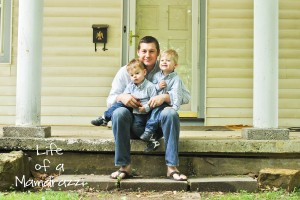 My Three Favorite Guys
Aside from my kids missing a nap, not eating much lunch, eating candy (they RARELY eat candy) and the constant reminder Grandma wasn't there….it was a good Easter celebrating our Lord and Savior!
Until next post…
The Mamarazzi