Life is full of HAPPINESS!  We are so blessed with two boy who are seriously SO MUCH FUN.  They have become so close and sometimes we wonder if it might be a little codependent but who cares..they are 3.
Fynn is somewhat of a "mama's boy" but he is also so tough and loves things like wrestling with daddy, playing football, jumping on the couch or bed and anything that screams BOY!  He is super sensitive and says the sweetest things to me.  Today when I picked them up from their 2nd day of school this year he said, "I love you mama."  And we will be driving and he will say, "you're pretty mama."  They hear it from their daddy! 🙂
Fynn literally wants to eat all day long and he is still a good sleeper.  I can usually count on him to take a nap.  In the morning he will go over and wake up Sutton and ask, "you have sweet dreams bubba?"  He really does enjoy learning how things work and what things mean.  I get about 300 "why" questions a day.
Fynn could eat mac n' cheese every day for breakfast, lunch and dinner if I would let him.  He really loves to color and draw and is getting really good at writing letters and numbers.  Fynn also minds really well and rarely gets in trouble.  When he senses he might get in trouble he pulls out one of his "I love you mama" and smiles with his beautiful blue eyes.  Already working it!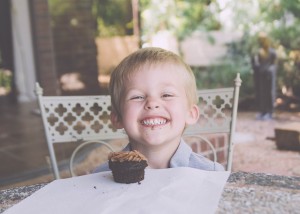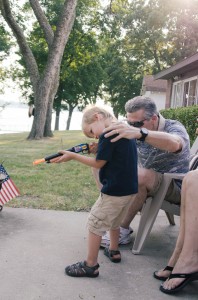 I always say Sutton is going to sing and dance through life.  He is so full of life and extremely expressive.  He has the attention spam of a typical 3-year-old boy.  He is my emotional, sensitive and outgoing child.  He can make friends with anyone he meets.  On his first day of school he informed me he had a girlfriend and that night he wanted to pray for her.  He has a great imagination!  He can come up with fun, descriptive ways to play with his brother.  He still doesn't love sleep.  Naps are few and far between.  But, when he does nap it is a LLLLOOONGGG one.  Sutton loves to REALLY describe everything in detail.  And I just want to bottle up his belly laugh and keep it with me forever!  When he is in the right mood he will give you LOTS of hugs and kisses.  When he gives hugs they are the biggest, sweetest hugs you will ever get!  He enjoys reading books and will sit and "read" them forever.  And yes he still loves movies and now really loves iPad games.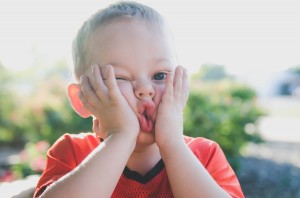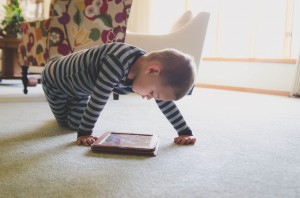 To say we enjoy these two would be a major understatement.
The Mamarazzi