Last Sunday we took the boys out to Jason's aunt Kim and uncle Tom's farm.  We have taken them once before and Sutton loved riding the hawsie but Fynn not so much.  As soon as they saw the hawsies Sutton tried climbing through the fence to get to them (our fearless child) but Fynn was good saying hi from a distance.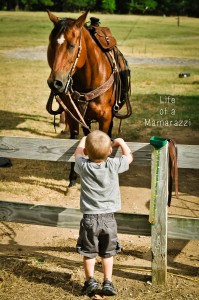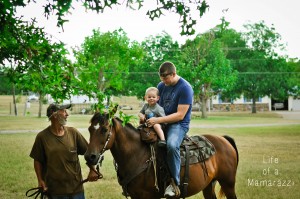 I think he rode Betty about three different times.  Even after Uncle Tom took Betty back to her closed in field he still wanted to "ride hawsie."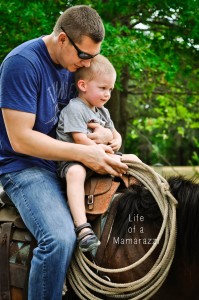 Fynn was hesitant to get on the horse but once she started walking he FREAKED OUT.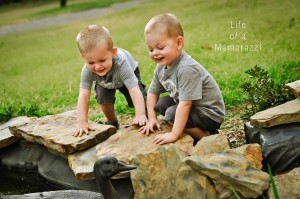 They have a small fish pond with a fake duck in it, which literally entertained the boys for well over 30 minutes.  No lie.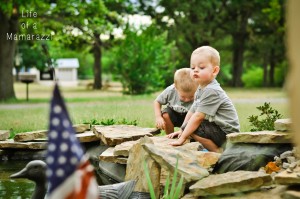 And of course we sat watching and waiting for one of them to fall in.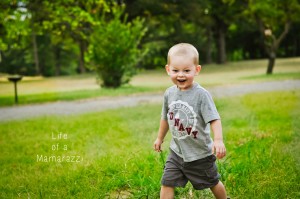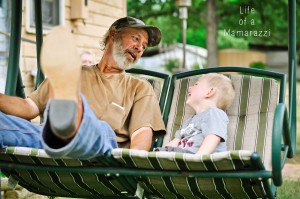 Thanks Aunt Kim and Uncle Tom for having us out to play!
We will be back VERY SOON.
Until next post…
The Mamarazzi