I have been putting off teaching the boys to eat with a spoon.  The only things they eat with a spoon are oatmeal and yogurt, both of which are super messy.  If you know me, you know I am a neat freak.  Yes, I admit it Jason.  He likes to point out that I am a neat freak, which he is not.  Today in the car he heard Fynn say, "dirty."  Jason said he wasn't surprised he learned that word from me.
The morning time is not my favorite time to have to clean up a big mess so I have avoided handing over the spoon.  Forks they understand and will use but spoons are an entirely new thing.  Well, this morning it was oatmeal for breakfast and Jason was feeding them with me so we handed the spoons over.  I have to say Fynn got it down fast and was great!  Sutton wanted to chew on the spoon the entire time because the poor kid is teething.  He did get some good bites in all on his own.  No big mess but we also kept an eye on their bowls so they couldn't go crazy.  I will attempt this again!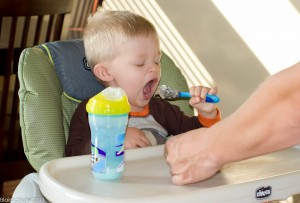 He likes big bites!!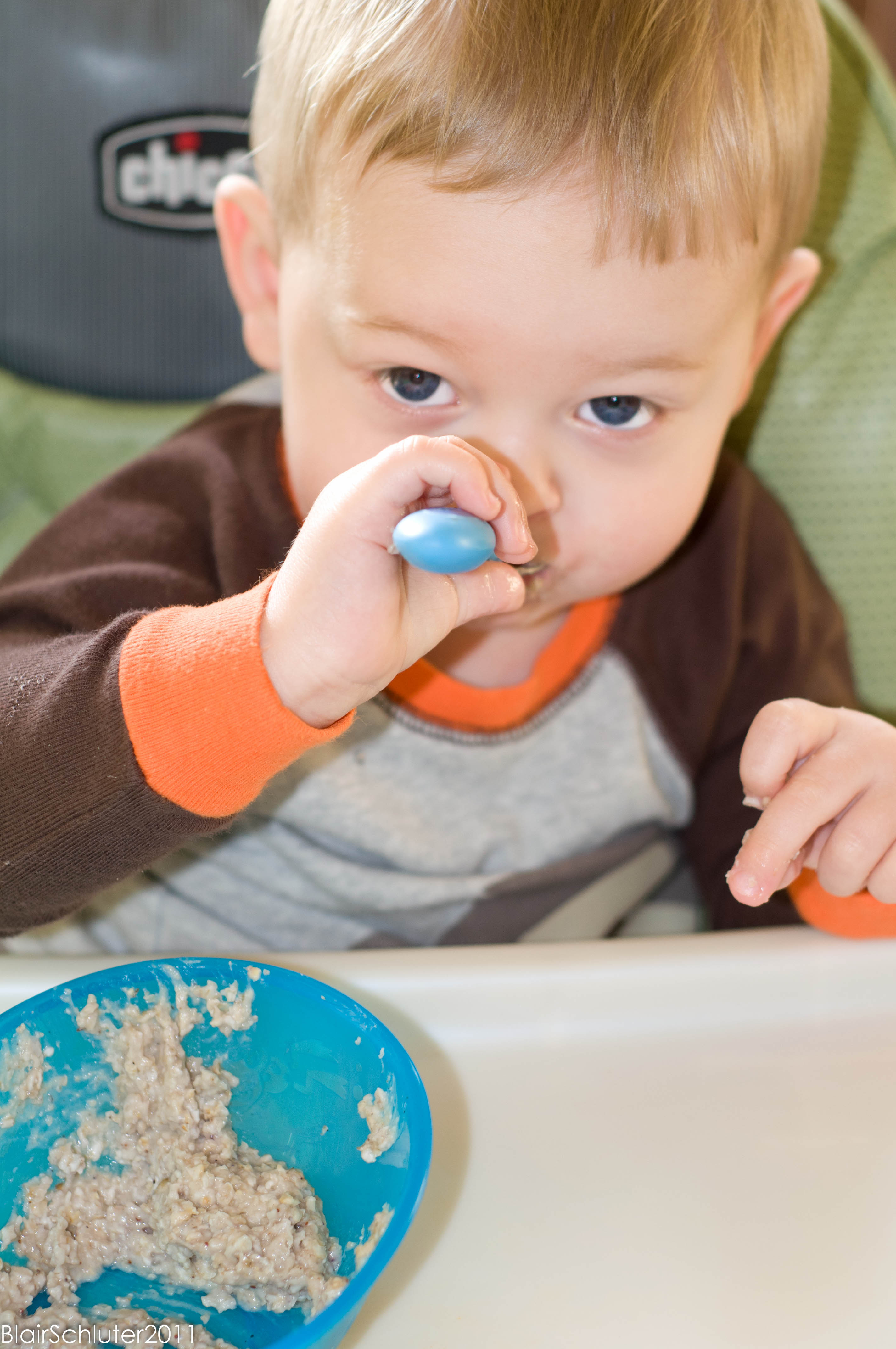 Sutton
Until next post…
The Mamarazzi