We have a mirror we got as a wedding gift in 2003 from Pottery Barn that we LOVE but since we moved into our new house we can't decide where to hang it.  Yes, we've been here since March and it has moved around from room to room to store and I hope one day it has a new home on a wall SOMEWHERE in this house.
Right now it's in our guest room where we get LOTS of light.  The boys hardly ever go in this room but the other night they loved playing in there and seeing their reflection in the mirror.
I caught this picture of Fynn.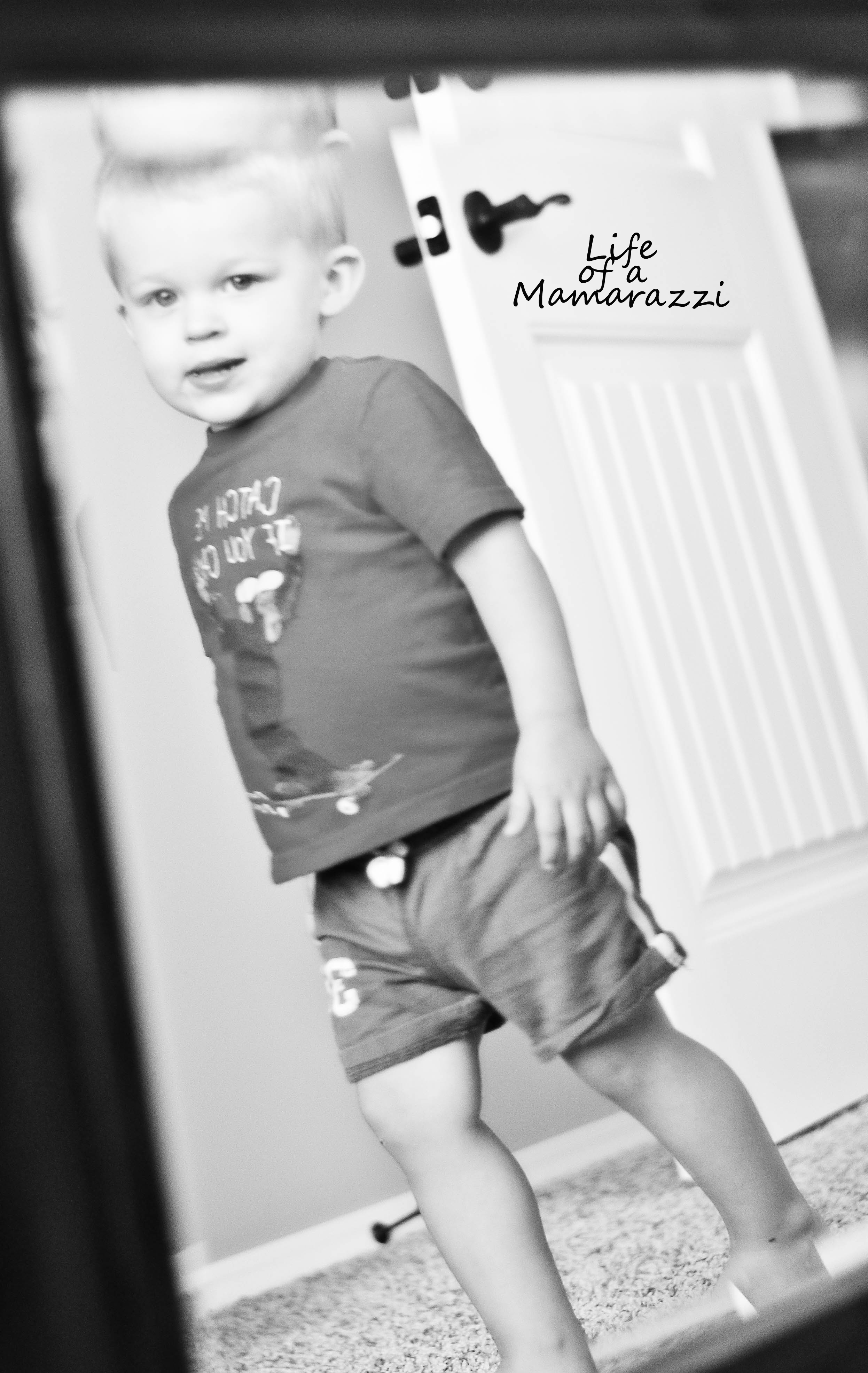 Sutton is obsessed with grabbing anything that looks like a phone and "talking"on it…the video monitor, the regular monitor we use when we go overnight somewhere, the remote, anything.
This picture cracks me up!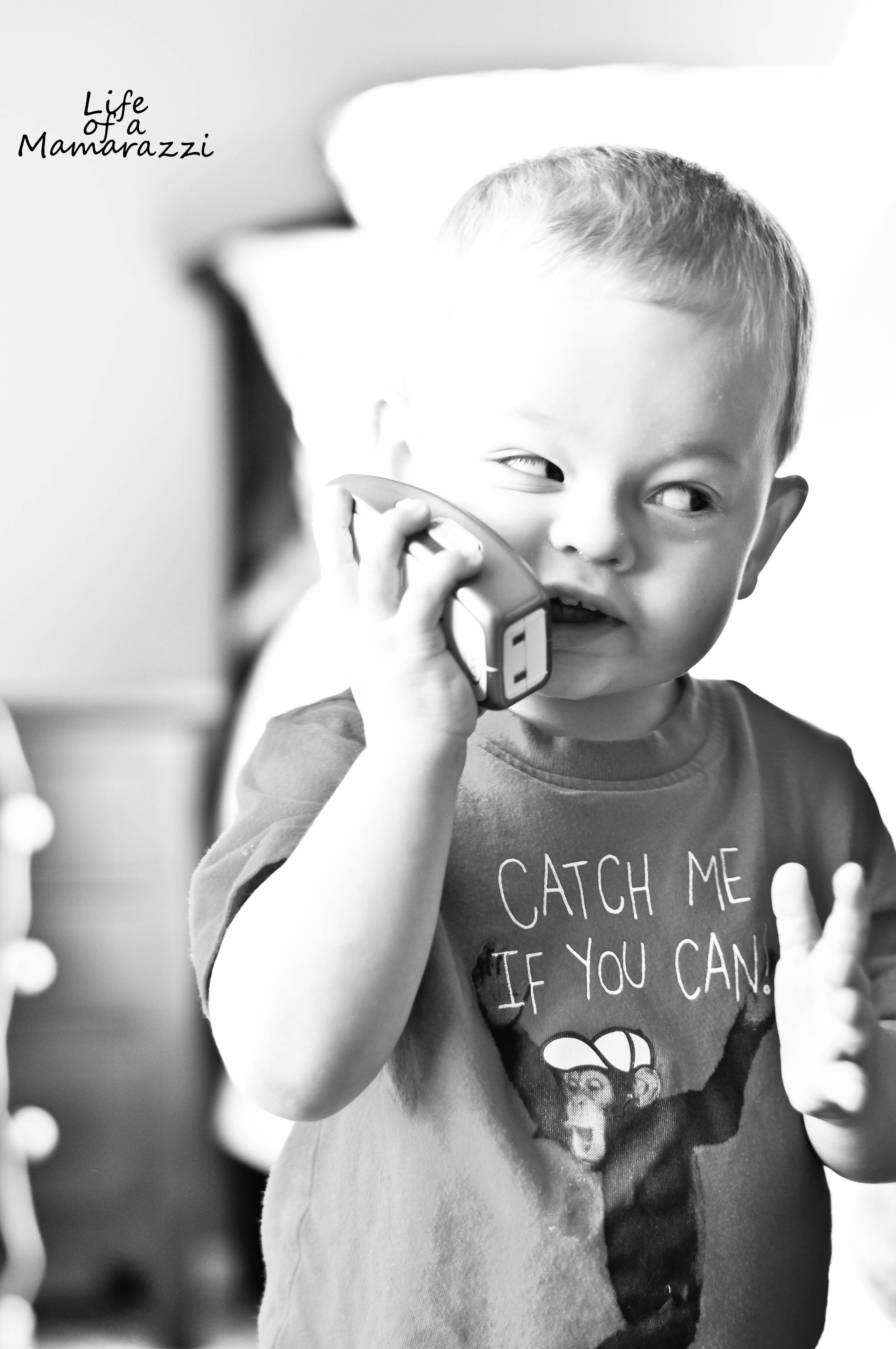 These two make me laugh every day!
Go check out all the other Wordless Wednesday posts at my friend Mandy's blog…
Until next post…
The Mamarazzi