This past weekend the boys probably thought it was Christmas!  The Just Between Friends consignment sale was in town and BOY DID I SCORE!!  I consigned their winter clothes as well as volunteered so I got to shop early AND earned $5 toward any purchase I made.
Jason and I have been discussing what to get the boys for Christmas this year as well as their birthday in January.  One of the items on our list was a toy work bench with tools.  Well I found one at the consignment sale for $15!  But with my $5 volunteer gift it was $10.  WOO HOO!  I have never shopped consignment sales but the feeling of SUCCESS was awesome!  Then seeing how much fun the boys had with it made it even better.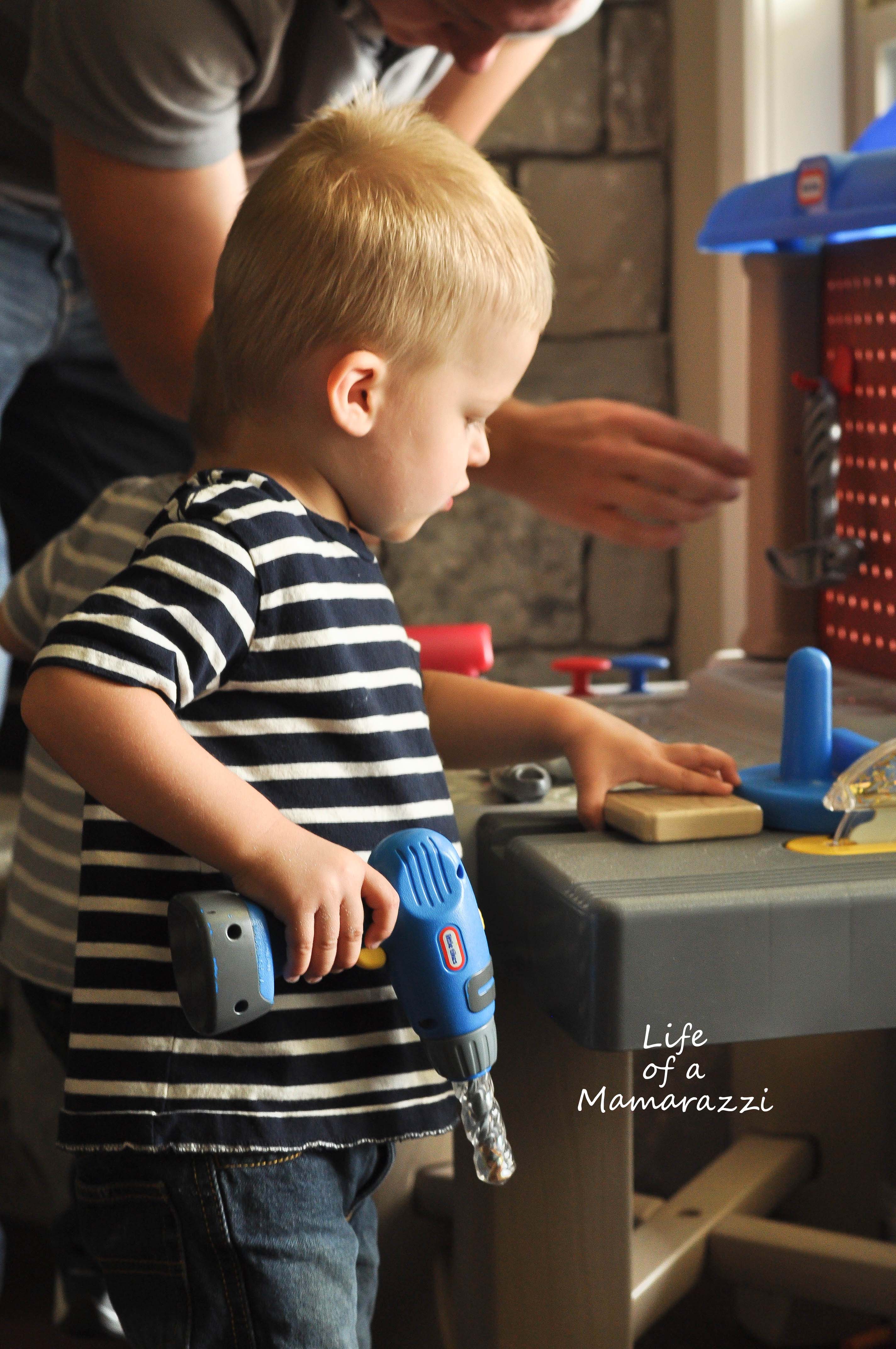 Yes, that is a toy drill you see.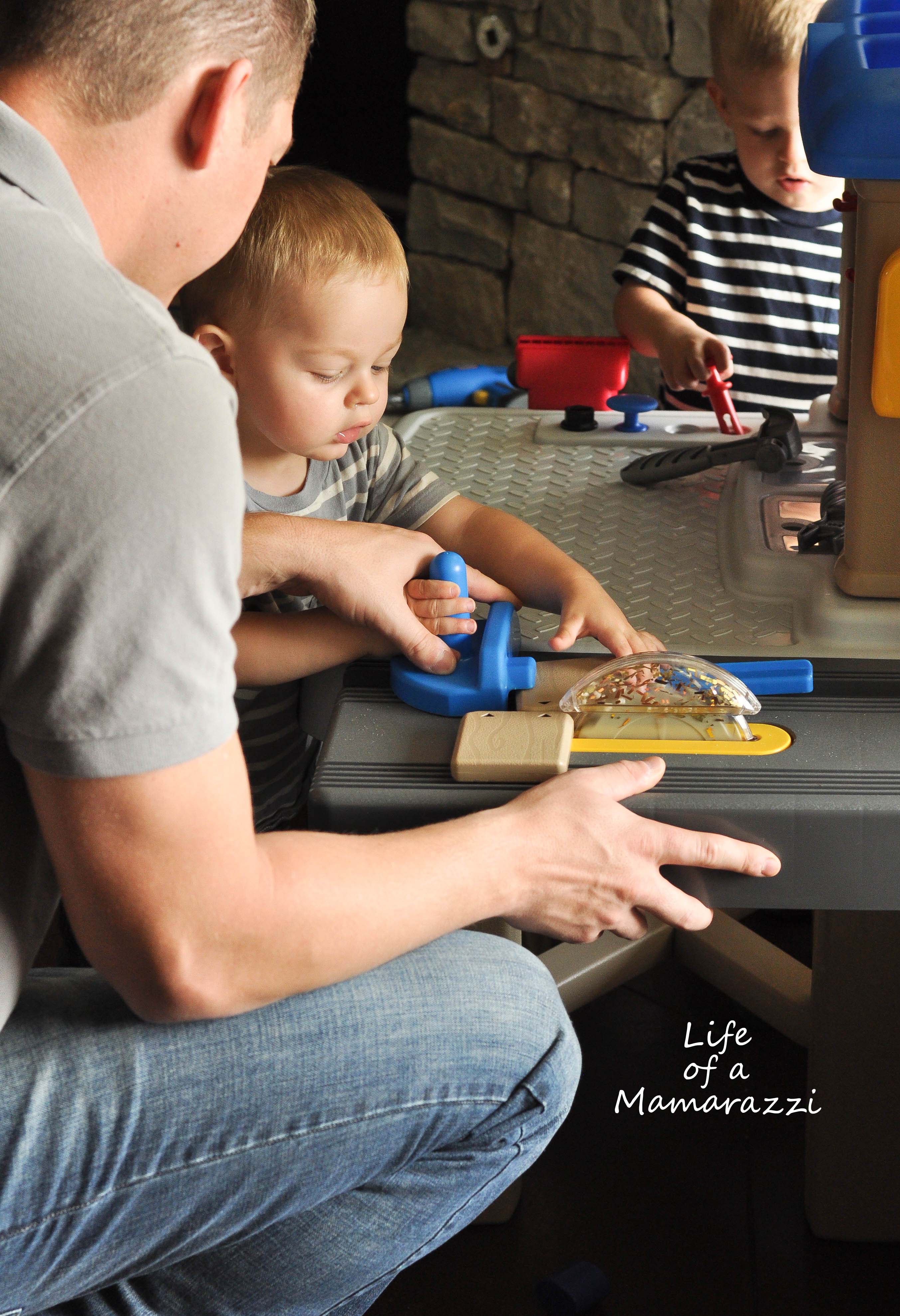 Seriously…cutest picture EVER!  Daddy teaching Sutton how to cut a fake piece of wood.
MELT MY HEART!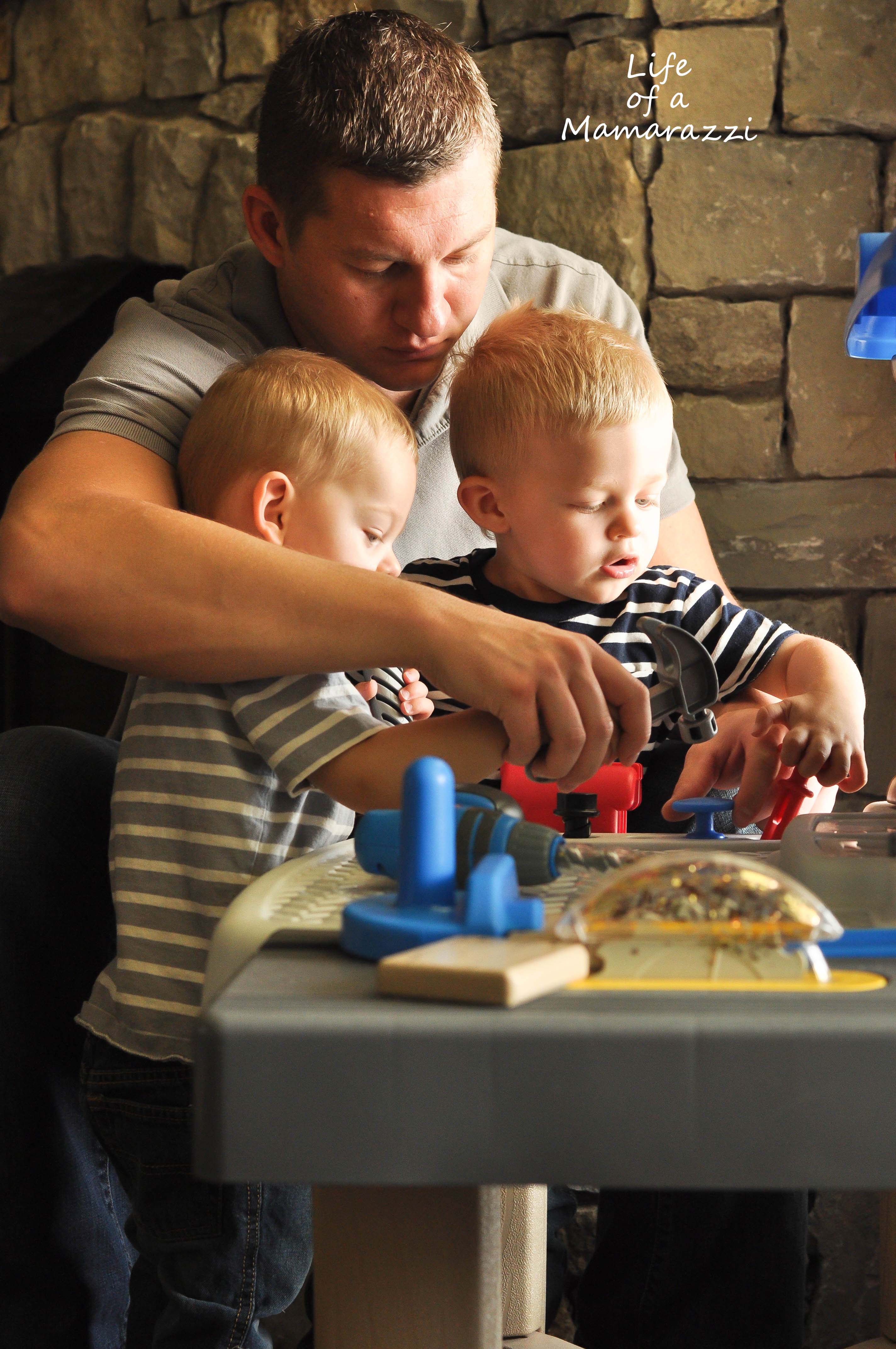 I'm POSITIVE with my husband for a dad, these boys will be building stuff out in the garage before I can blink.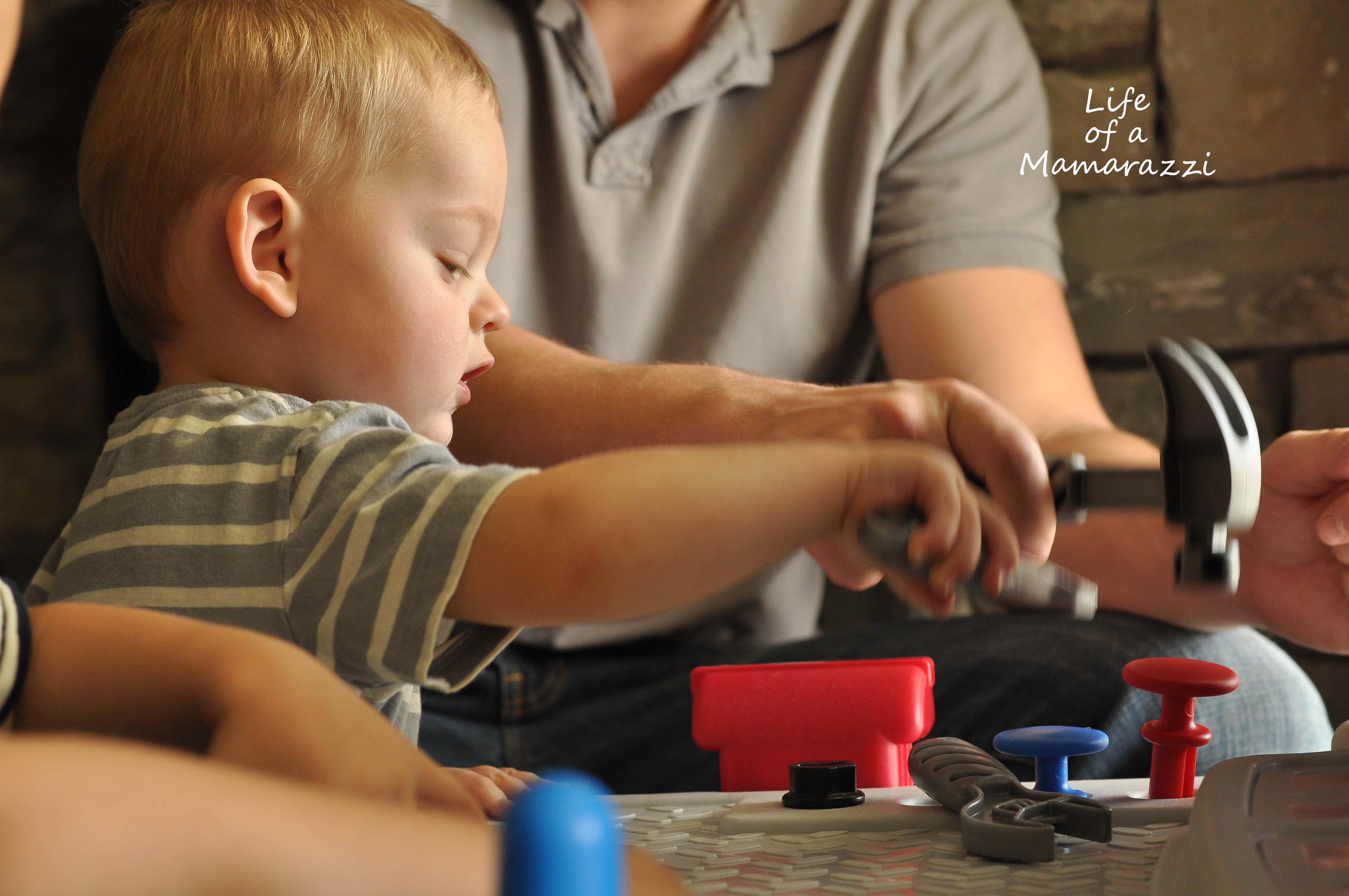 Just hammerin' away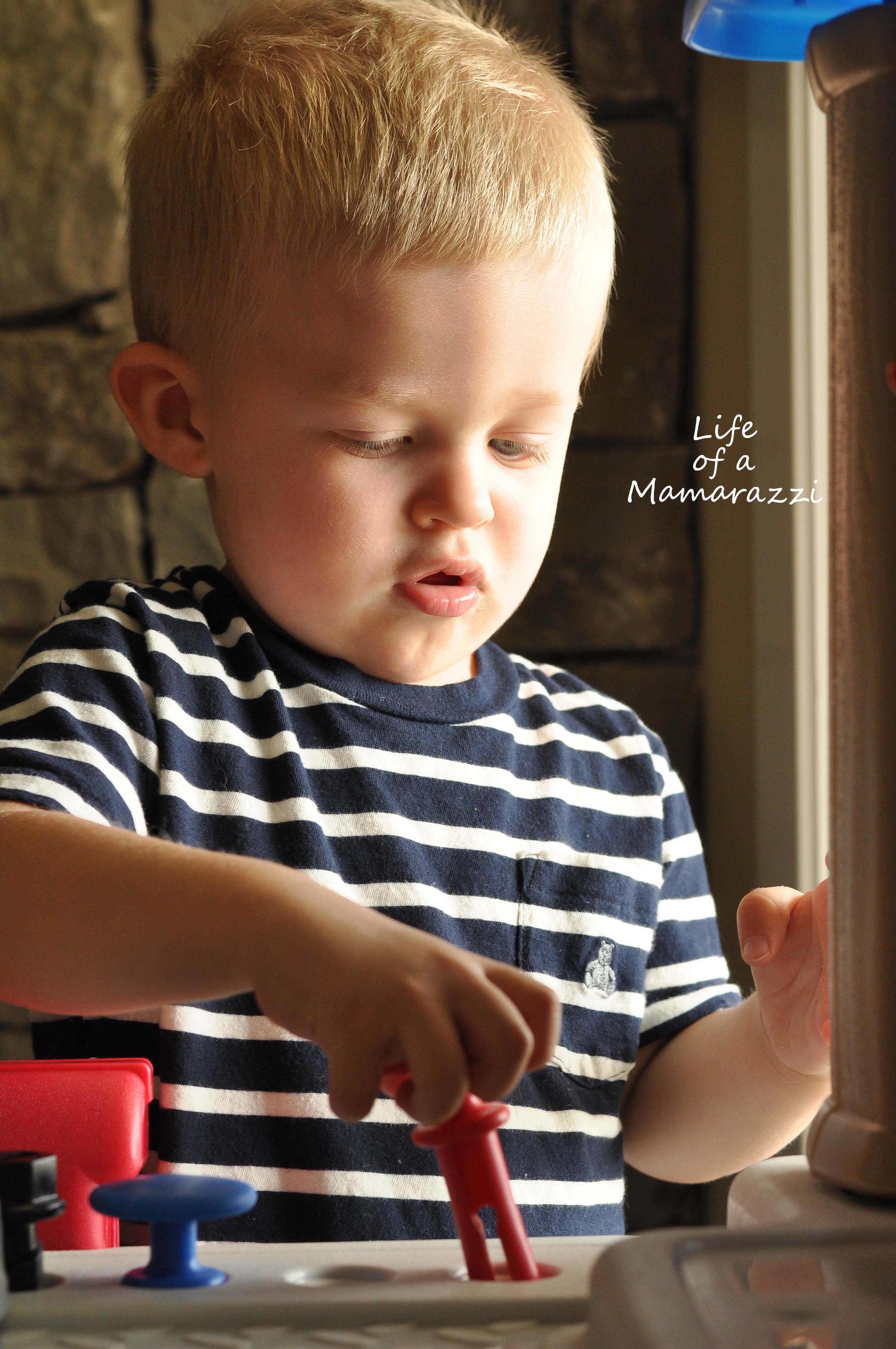 He's so focused.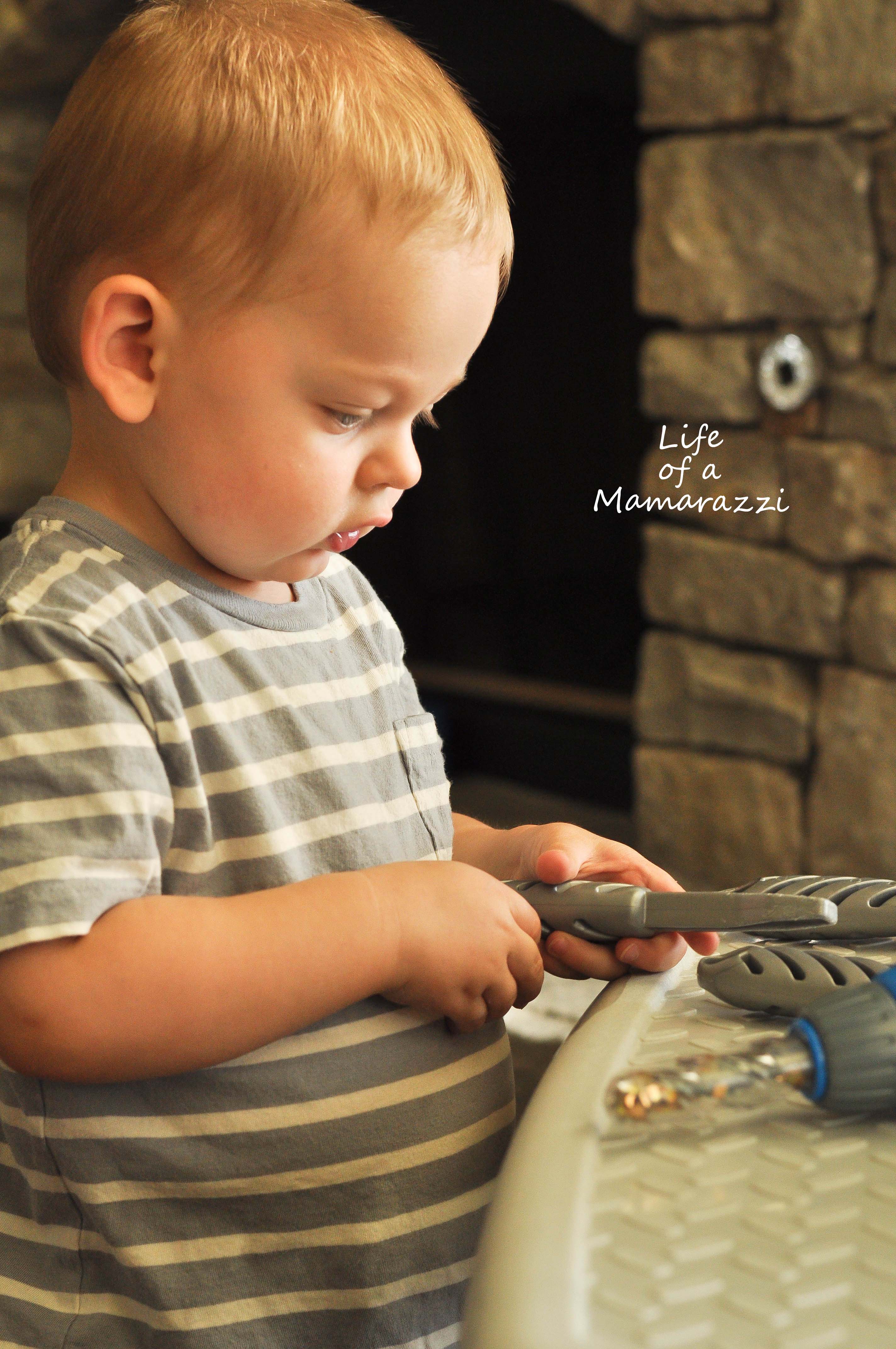 Hmm, which tool will I need?
The OTHER big toys came from great grandma and grandpa.  They got the boys their first battery-powered TRUCKS!
Oh my goodness, it was SO cute watching them!
They seemed so much older to me behind the wheel of their first vehicles.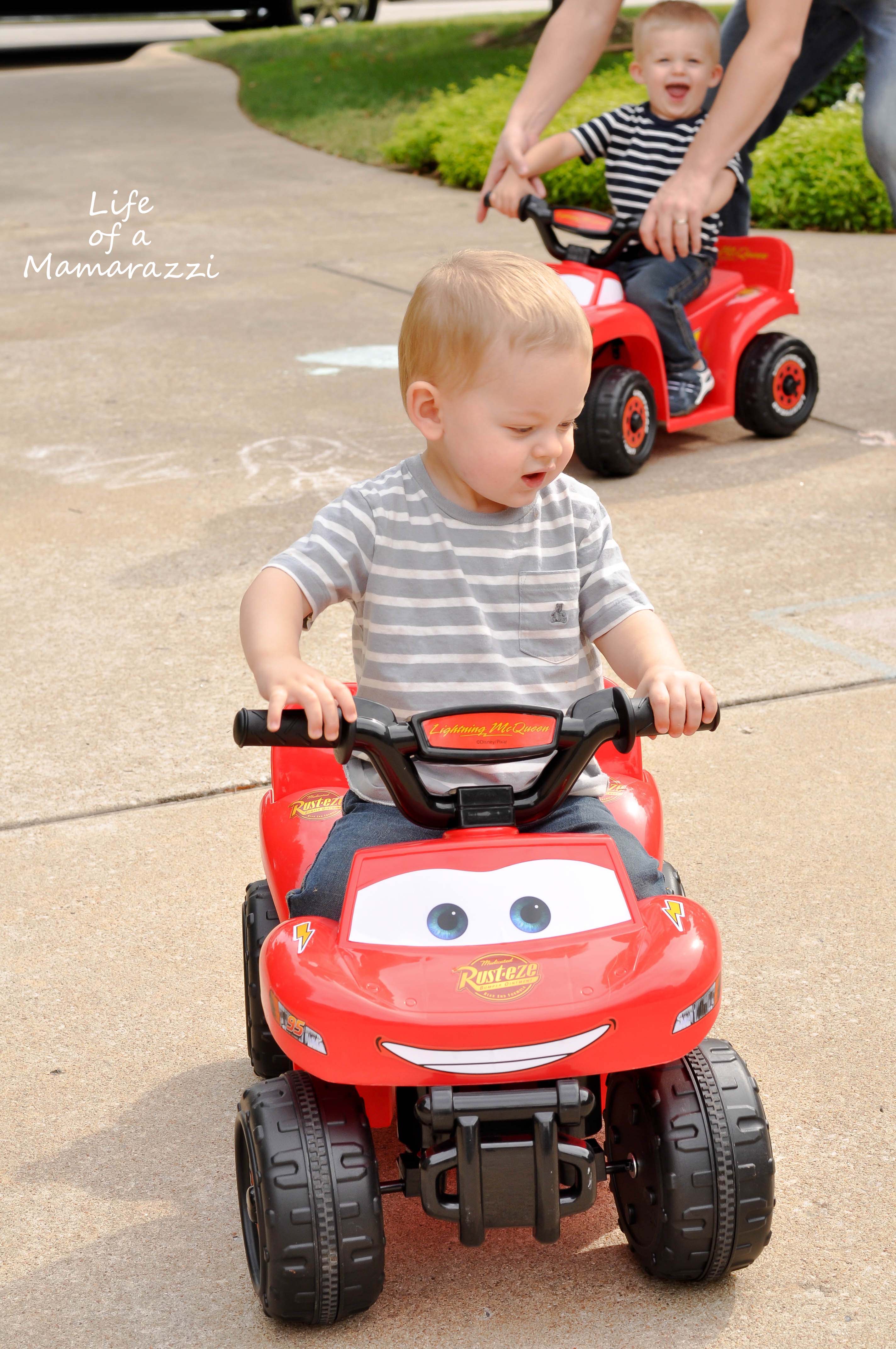 Fynn's face in the background cracks me up!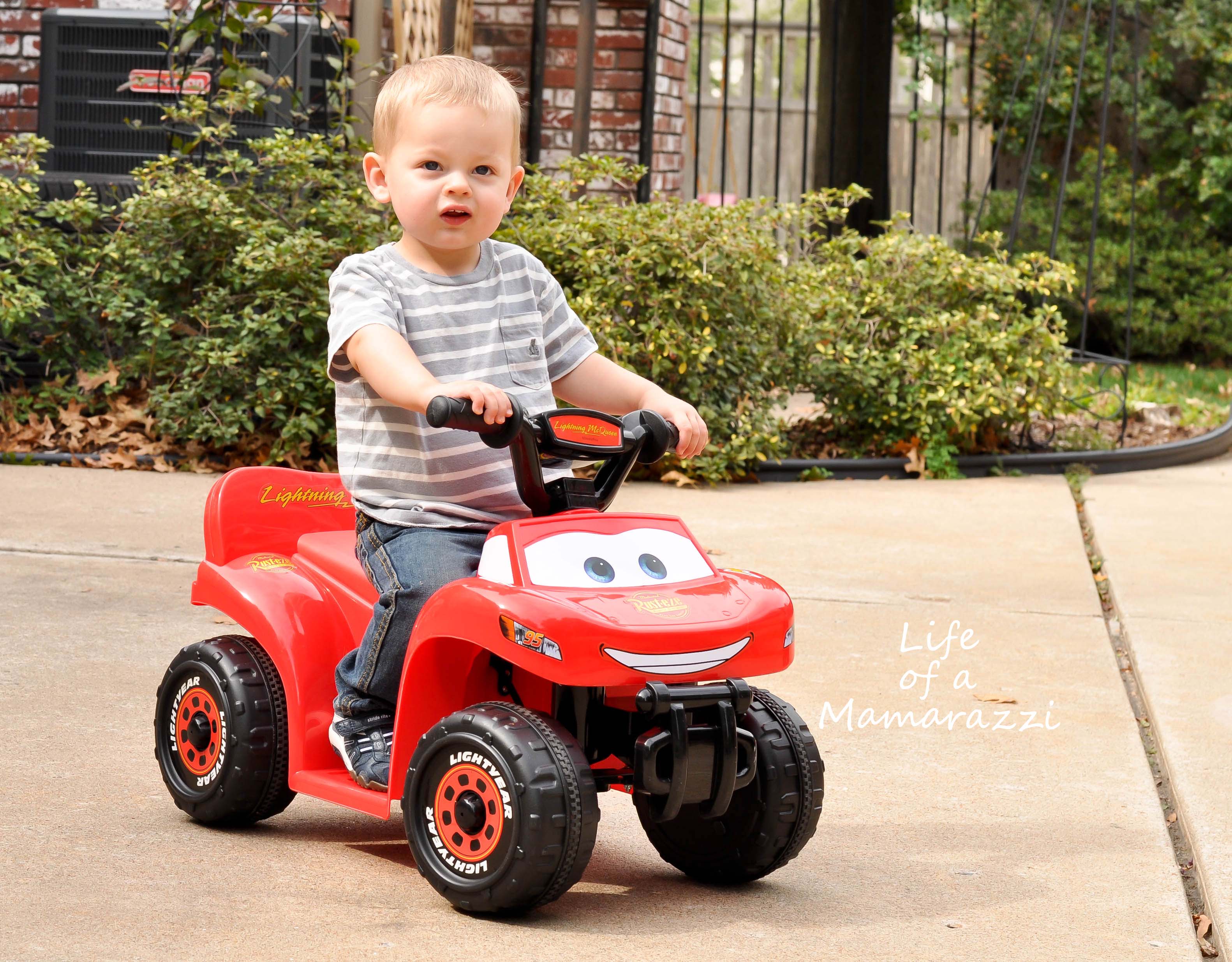 He looks so grown up!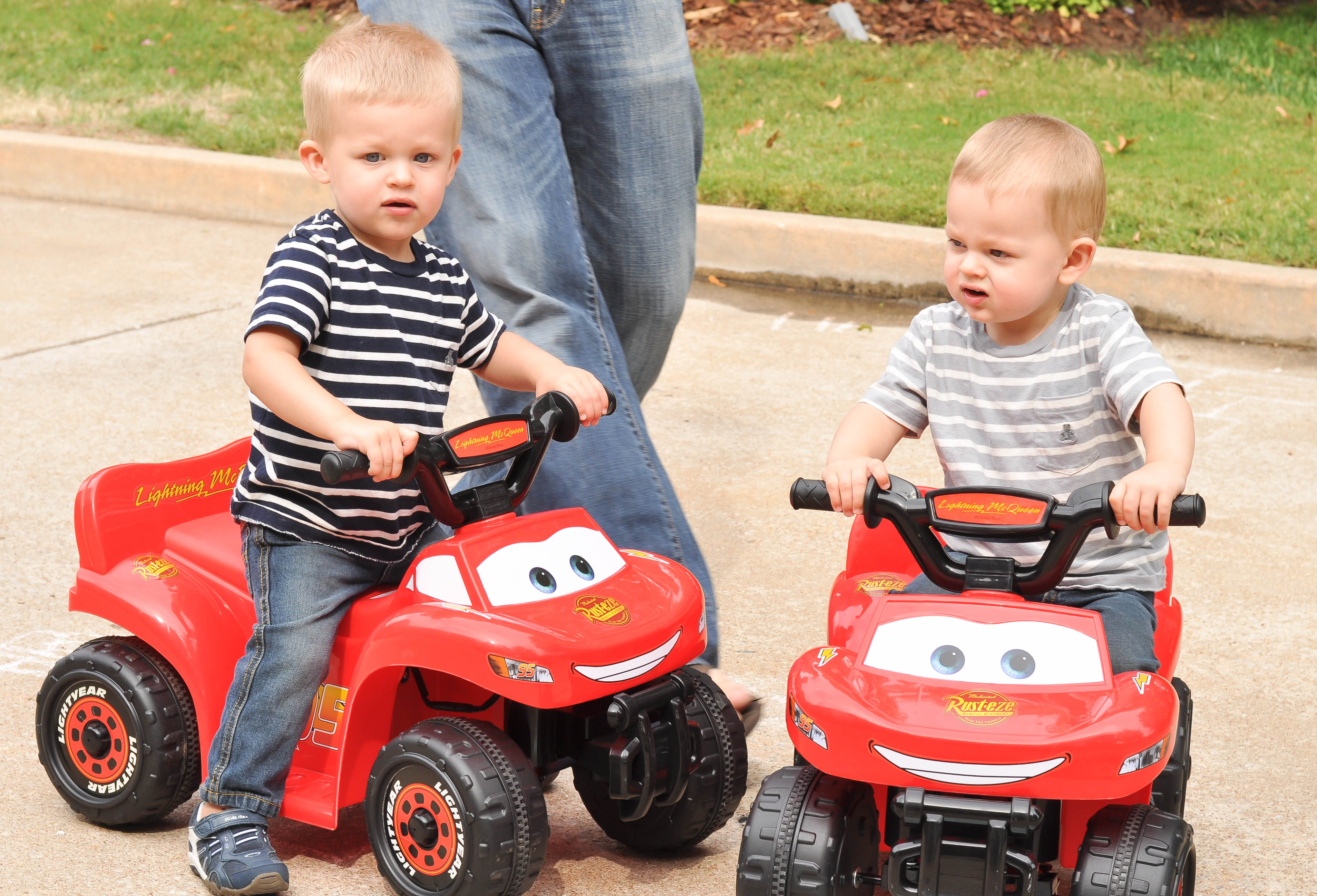 Check out these two studs!
Until next post…
The Mamarazzi