Mother's Day will always be bittersweet.  It's a reminder of my mom not being here but it's also a reminder of my two blessings.
This year we decided to do Mother's Day weekend at the lake….there is a hammock, lots of open spaces, shoreline with lots of rocks, fishing, boating, vegging, sleeping….a great place to go relax.
It was a weekend of FIRSTS for our boys.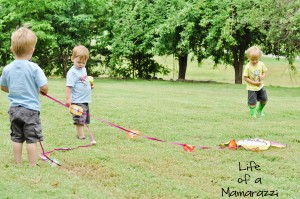 First kite flying experience…althought there wasn't much wind so it didn't last long.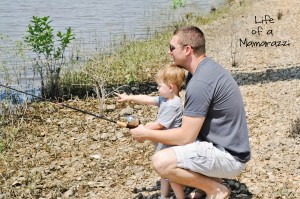 First time fishing.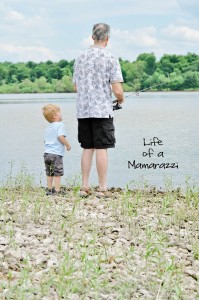 First boat ride.  Now this FIRST was super exciting!  Daddy is a COMPLETE BOAT person and has been wanting to take the boys for a ride since they were born.  Luckily, Fynn LOVED it.  Sutton loved the boat until it started going but eventually he calmed down and enjoyed the ride.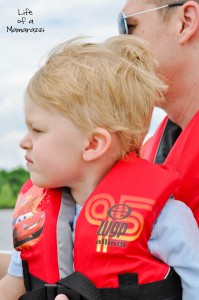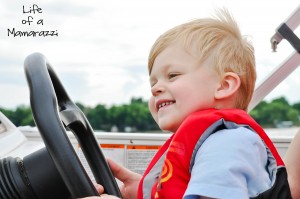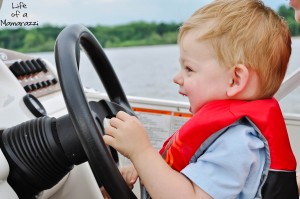 Sutton's favorite part was honking the horn!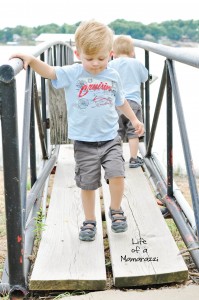 They could have played on this ramp ALL weekend.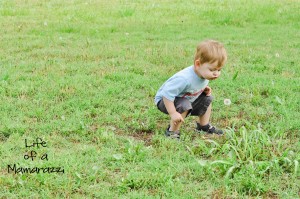 Sutton and I went on our very own walk together.
I think it was hands down one of my all-time favorite moments with him.  He just grabbed my hand and we started walking and walking and walking.  He wanted to check out the different flowers, trees and run and play.  He also was a chatter box but with words that brought tears to my eyes…still does as I type this.  He would say, "mama, lub you" and "tank ew mama" and just look up with me and smile.  I didn't want it to end!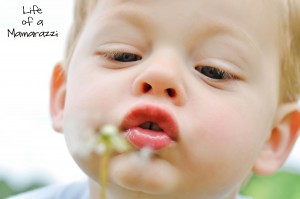 I taught him to blow on the dandelions.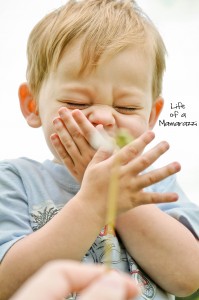 And it tickled!  He picked up some wild flowers at one point and said, "KIKI!"  So we delivered them to our Kiki.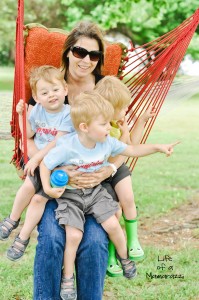 We did some swinging with Kiki.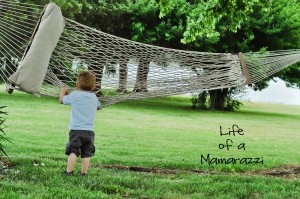 Played on the hammock.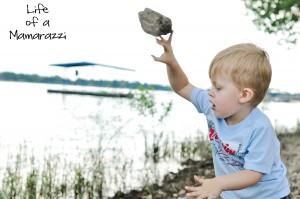 Threw rocks of course…wouldn't be a trip to the lake without that.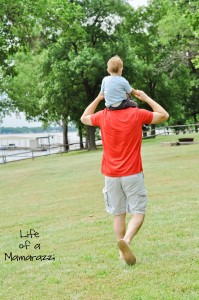 Bonded with Daddy.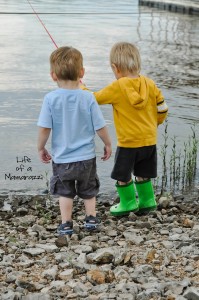 More fishin with cousin Eric.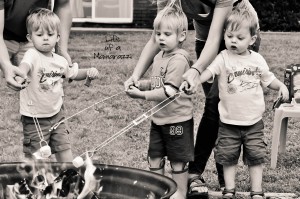 And made our FIRST s'mores.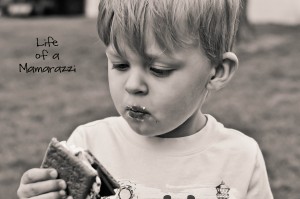 Sutton's interest was short – Thomas the Choo Choo was on inside and he was exhausted.  Fynn couldn't decide if he liked it or not.  He knew he liked the graham cracker and the chocolate but the marshmallow was throwing him off.  He kept handing it to me for me to eat then would want it back.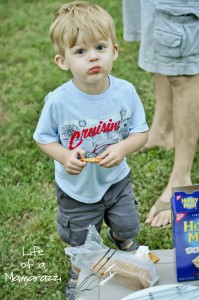 In the end I think he liked it.
These two bring so much joy to such a difficult day for me.
Saying I'm thankful for them is the understatement of the century.
Until next post…
The Mamarazzi