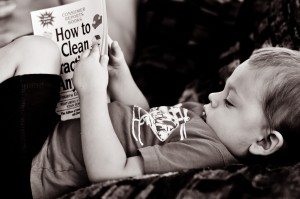 We had a great Labor Day Weekend this year!  Daddy and I won tickets to the first Oklahoma State University football game!  The next day we went to the lake to help Papa O get the boat out of the water.  Sutton found this book titled, "How to Clean Practically Anything."  He was OBSESSED with it….we even had to bring it home.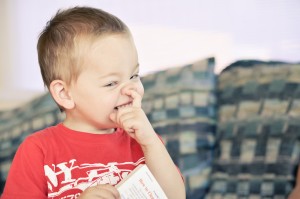 Who doesn't find this funny?!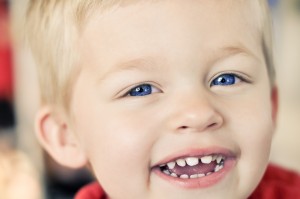 Sweet Boy!
Monday we went to spend the day with Aunt Kim and Grandpa at Kiki & Pappy's house.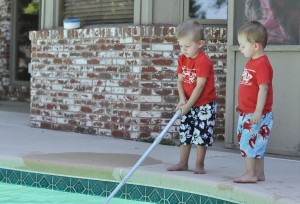 We cleaned the pool, which the boys LOVED doing.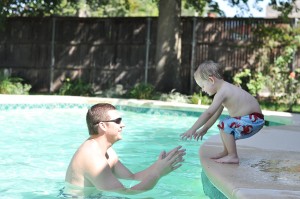 Did some swimmin'!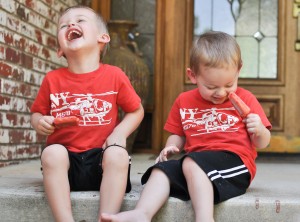 After we ate hamburgers and hot dogs Aunt Kimmie gave us fruit bars and BOY OH BOY were they MESSY!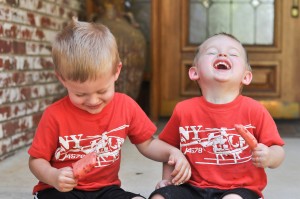 But oh so yummy…and funny I guess.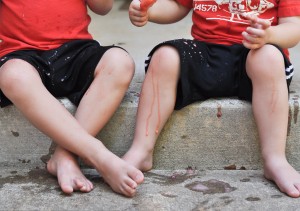 Straight to the bath after this mess!
Until next post…
The Mamarazzi