We made a trip up to Kansas City this past weekend to see Jason's uncle and aunt as well as our friends we made when we lived there for four years while Jason went to chiropractic school.
Kelly and Anne (Jason's uncle and aunt) have Moose and our boys LOVE LOVE LOVE Moose.  Can you tell?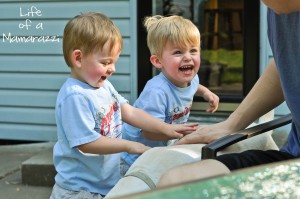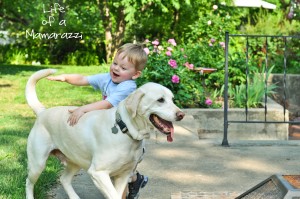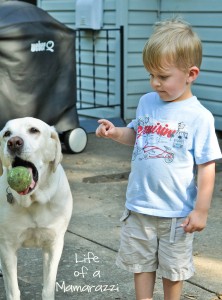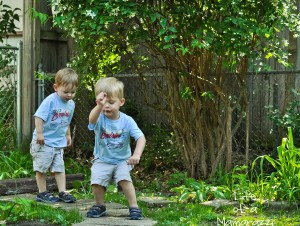 Playing with Moose made them so happy, it made me realize we will need a dog this year.  Maybe for Christmas?
Saturday morning they woke up looking for Moose.  And they are SO good with him.  They just love on him and when you tell the boys to stop hanging on the dog, they stop.  They are just great with dogs!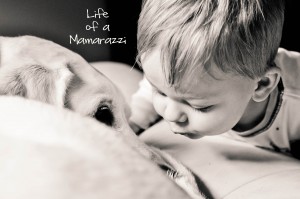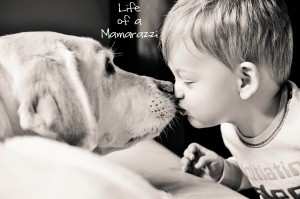 I'm just glad dog's mouths are clean….or let's just hope that myth is true.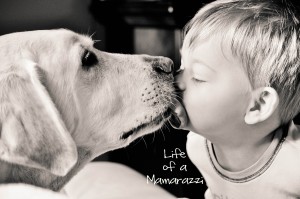 Saturday evening we got to see our old friends and their kids.  I wish I would have gotten more pictures of Blair and Julie's little girls.  They are SO cute!  I was so busy catching up I just forgot to bring my camera out until later.  But, Miss Evelyn was a super model!  And she and Sutton really hit it off!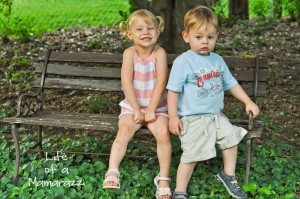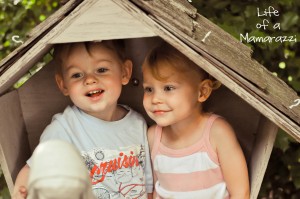 Sunday morning it rained, and I mean RAINED HARD!  We had some yummy oatmeal, snuggled up with Moose and waited for it to stop so we could head home.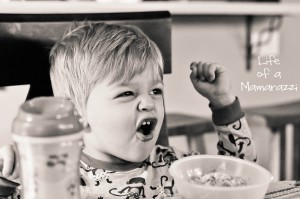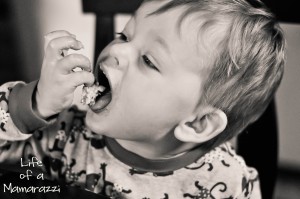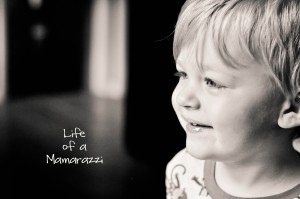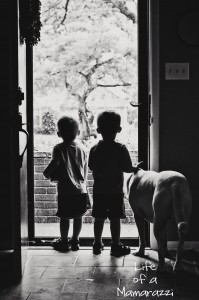 They just wanted to go throw the tennis ball a few more times but the rain kept us inside.
We will just have to come visit more often!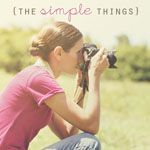 Until next post…
The Mamarazzi