We have a small jungle toy in our playroom and Fynn L.O.V.E.S. it!  He likes to put the lion in the lion's den, make the monkey swing on his branch and let's the other animals go down the slide.  He gets so animated when playing with it, I had to capture his face!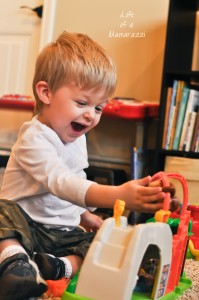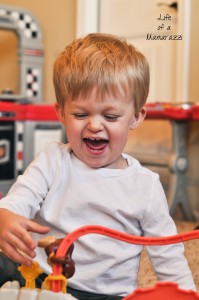 We also got an awesome little diner with two seats and table on one side and the other is a full kitchen – sink, stove, over, cabinets and shelves.  The boys love to play diner!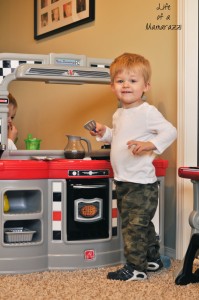 Fynn serving up a meal with his spatula!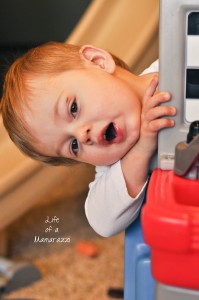 Sutton is getting impatient…"WHERE'S MY FOOD!?"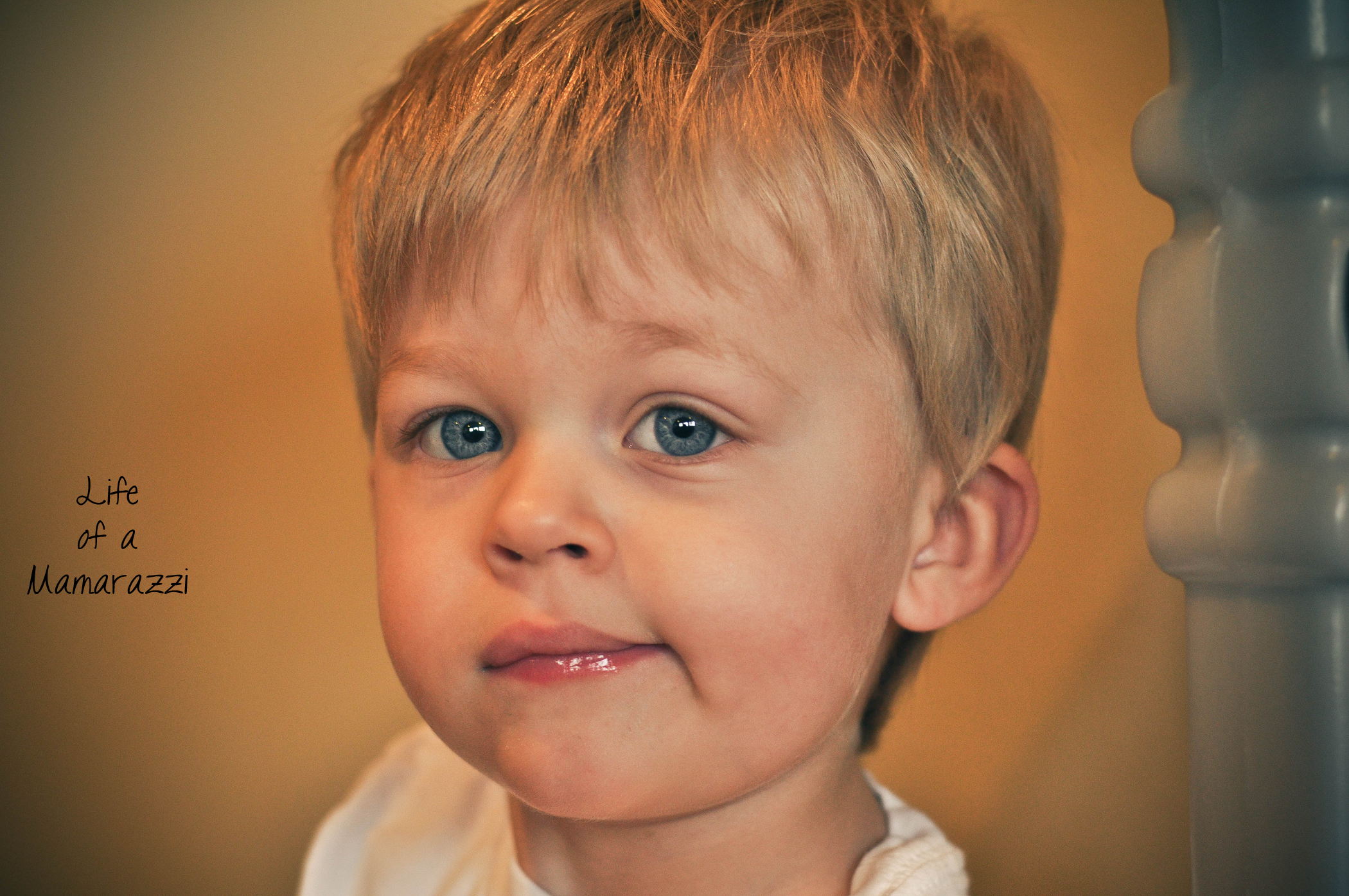 And I LOVE this picture because this is the look I get when Fynn sees me with my camera.
It's as if he is saying, "serioulsy ma?  again?"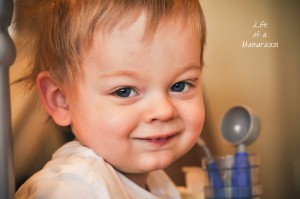 And Sutton will say "CHEESE" or give me a sweet grin.
Notice is messy hair!
And yes that is a cut above his left eye….he had a minor accident Friday night playing with his car track.
This kid doesn't seem to be able to go a week without a bump on his head or a boo boo of some kind.
Boys will be boys.
Go check out the other SHOTS at and then, she {snapped}
Until next post…
The Mamarazzi