Before Pictures…..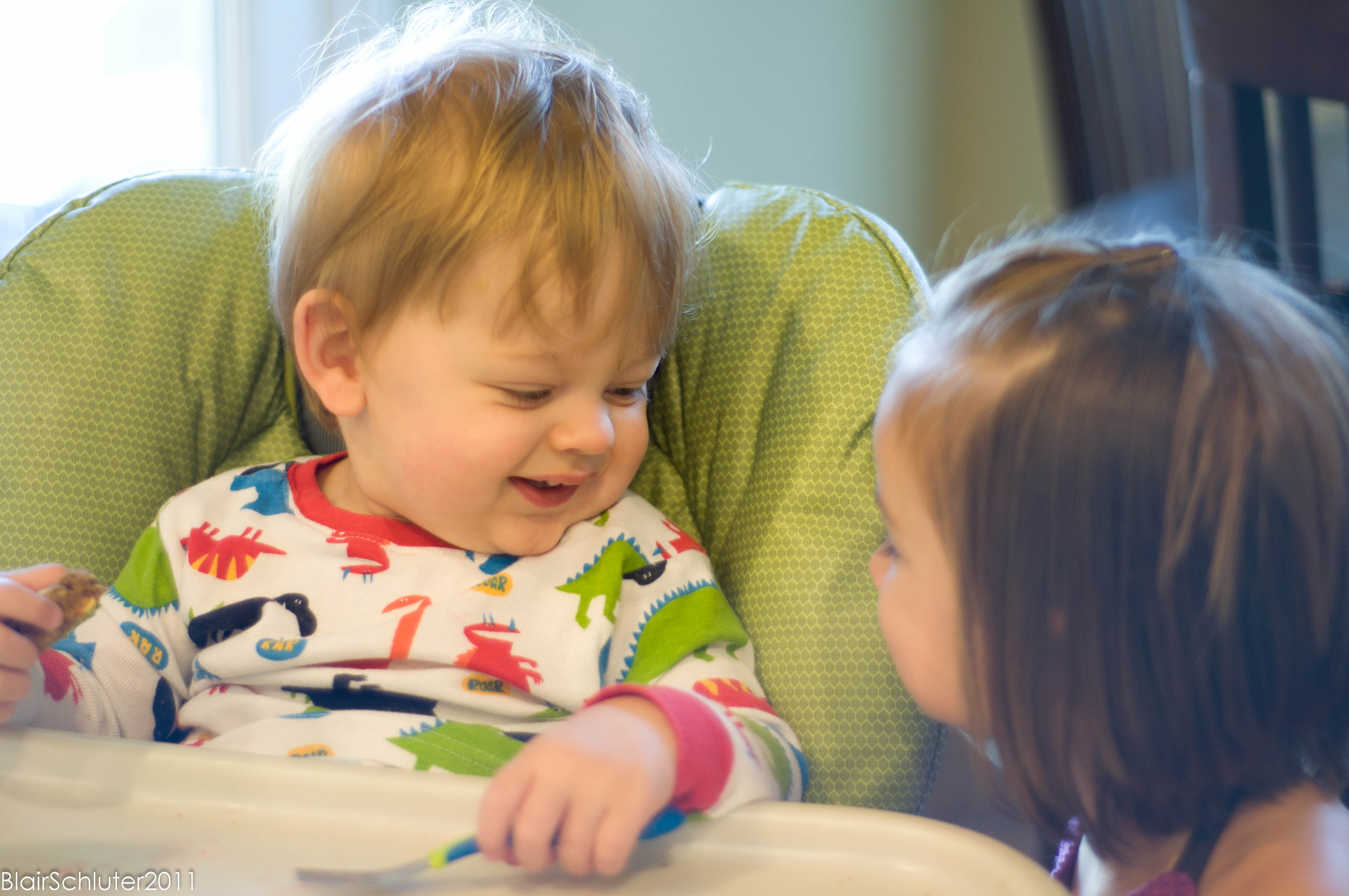 Jesse's little girl was helping cheer the boys up before the haircuts.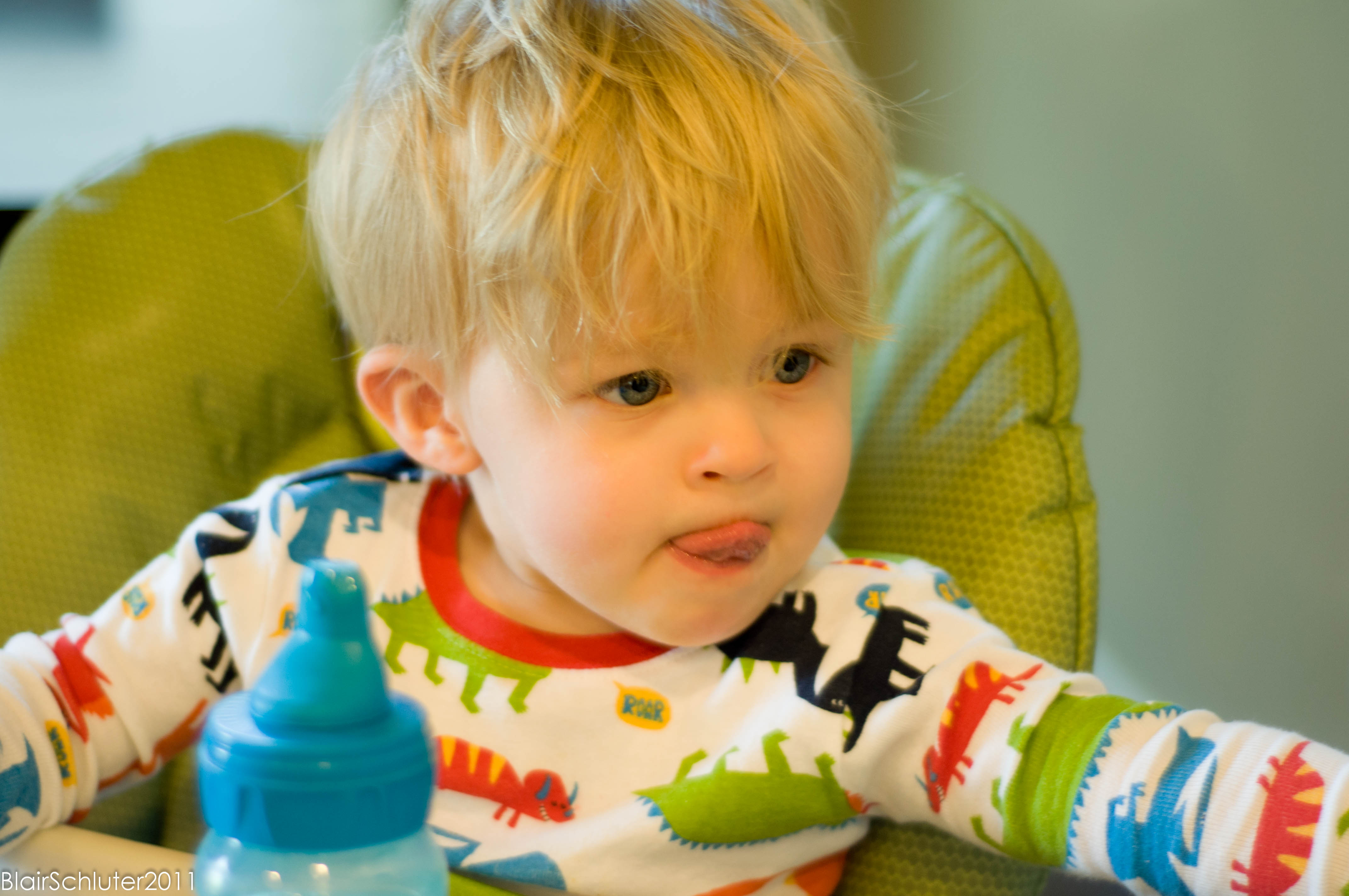 Hair is out of control!
Hair everywhere!!  Jesse over at Good Girl Gone Glad came over to cut the boys' hair and it started out a tad rough.  The boys didn't nap as long as usual and they were struggling to keep a happy face.  I had to hold Sutton while he had his buzz but Fynn was a champ and mostly sat in the chair all by himself.  We had planned on doing Mohawks but once we started it was becoming clear their hair was too thin and has many funny cowlicks to do a full-on Mohawk.  This style will be cute without being fixed but we can also throw some product in it and give it some STYLE!!!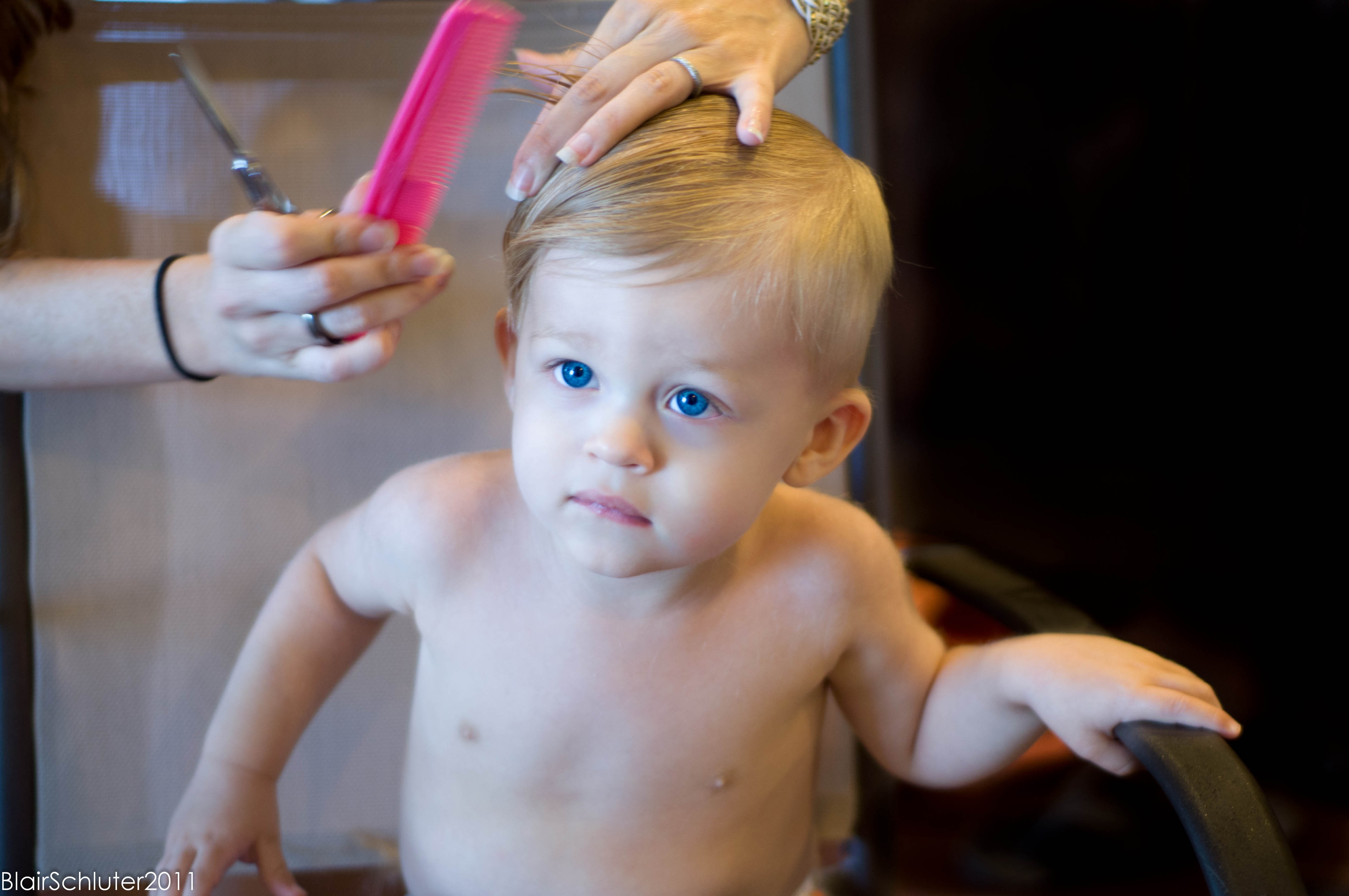 Those are his REAL blue eyes!
We had the Backyardigans on and that distracted him for a bit.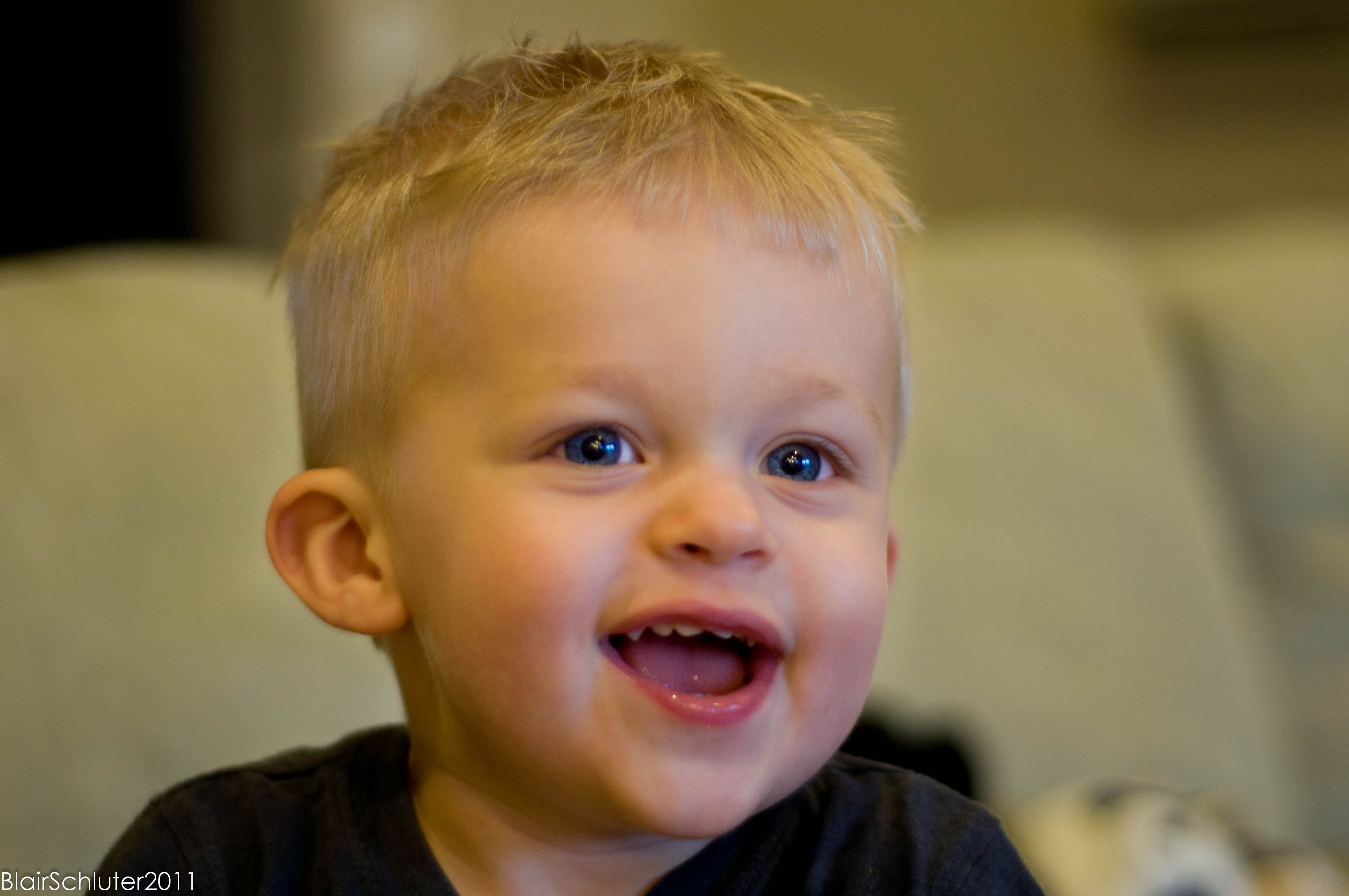 He seems to like it.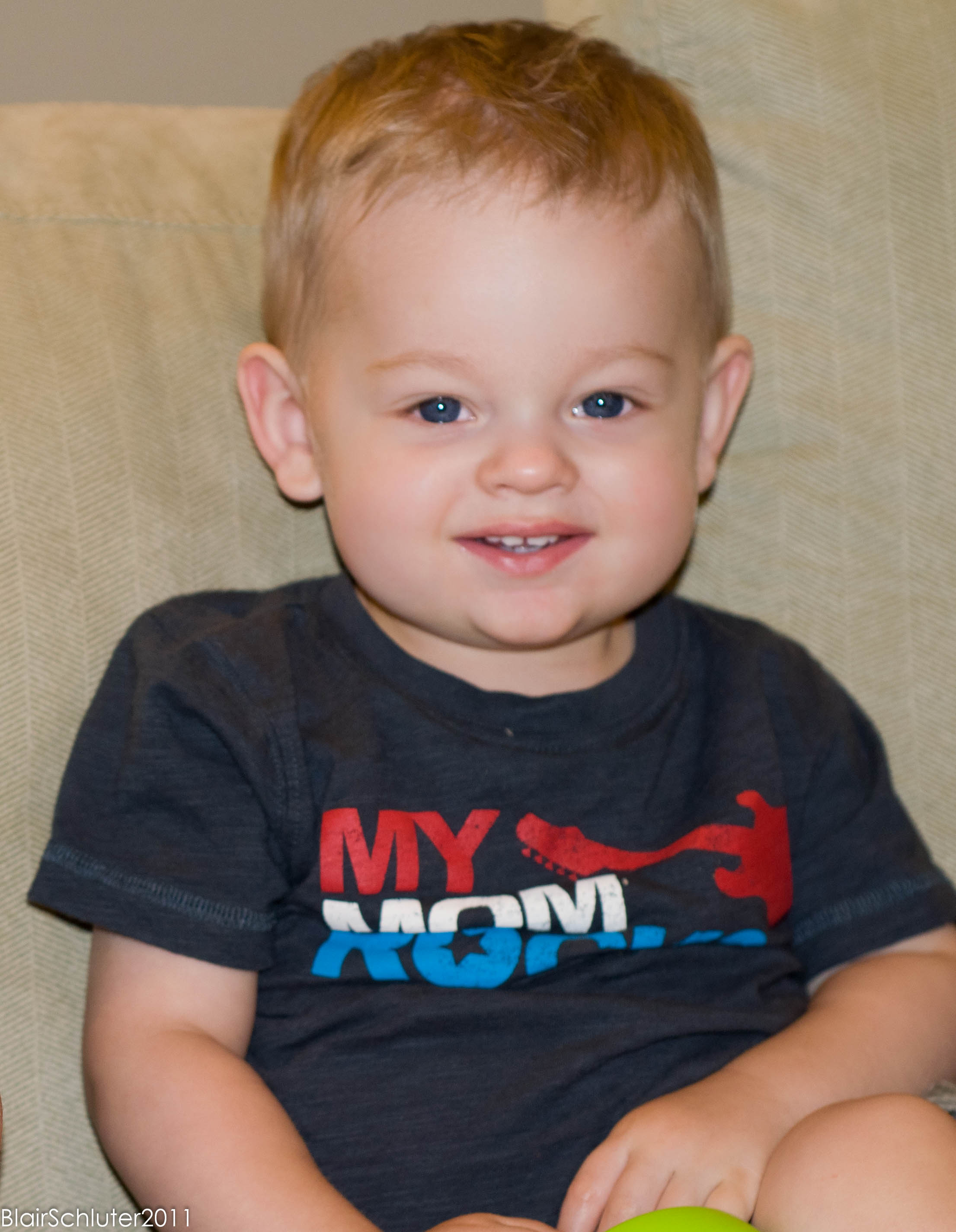 So does Sutton.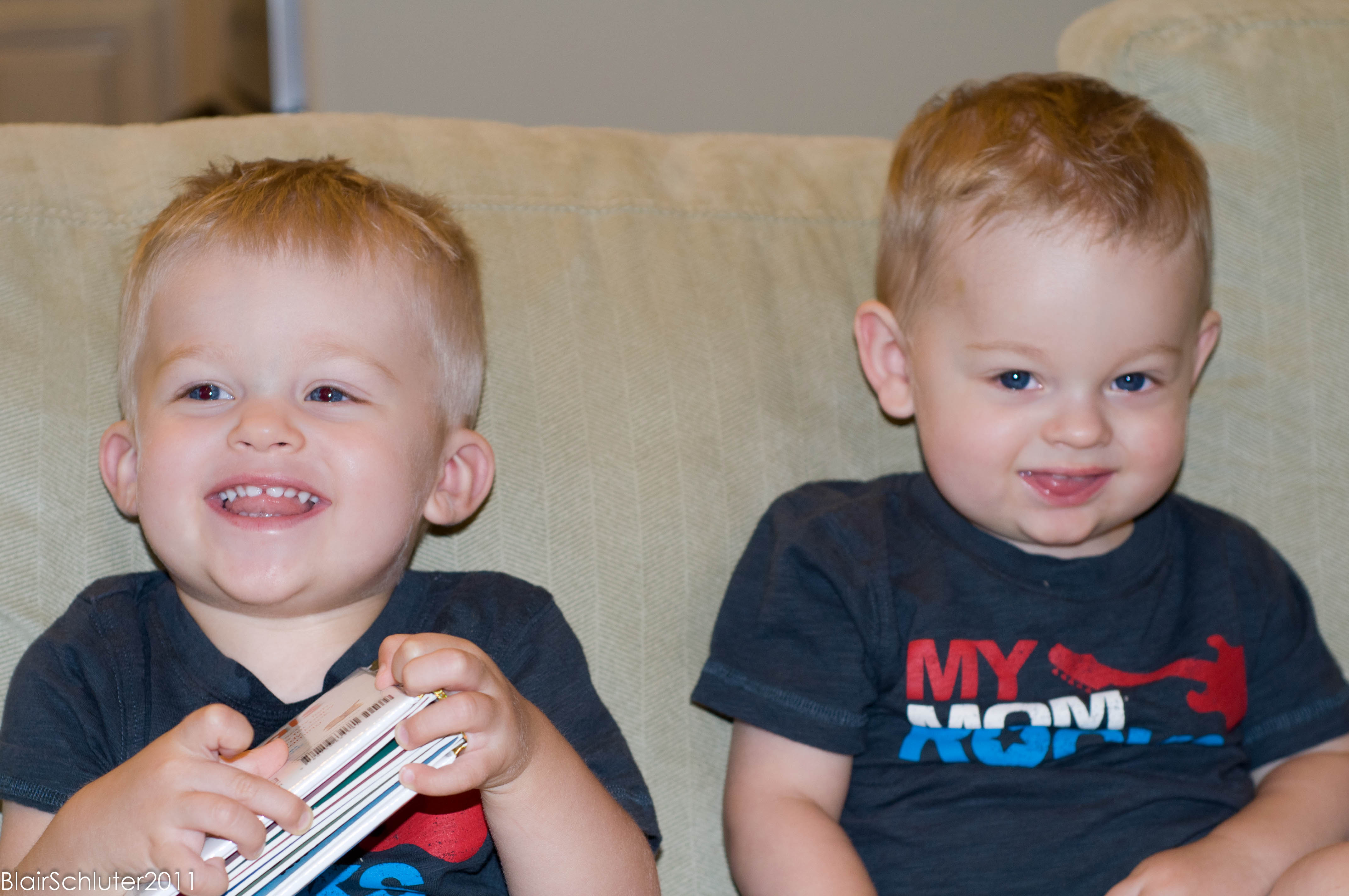 There was hair everywhere mainly because of Fynn….did you see the before picture???  He must have lost a few pounds from his buzz.  Sutton was running around and getting in it before we could clean it up and he DID NOT like it all over his hands and feet.  Probably was a bit itchy.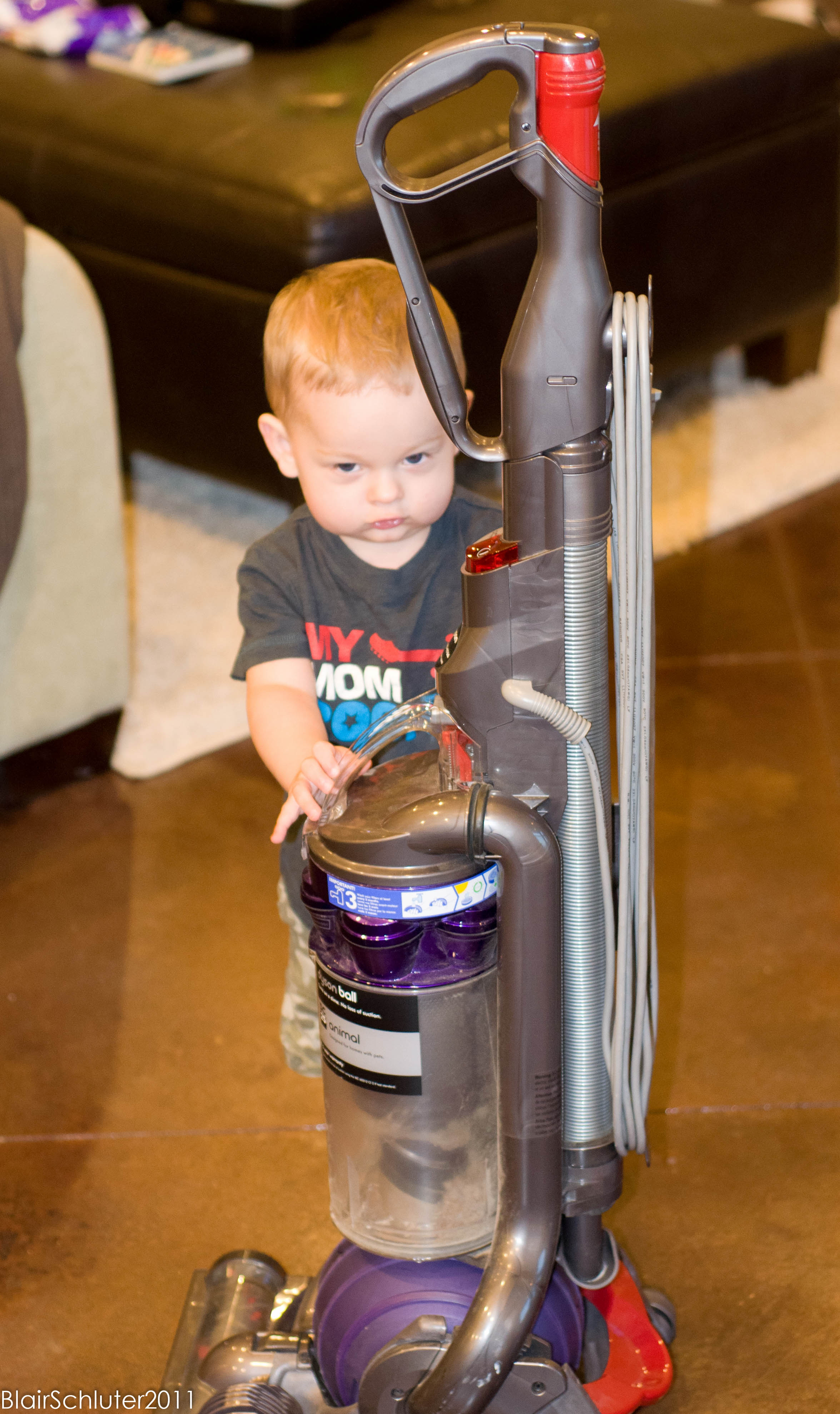 Everyone always says they don't like how haircuts make kids look so much older but I feel different now.  I remember their first haircuts in January right before their first birthday I was kind of sad after because they didn't have that baby look to them anymore.  But, now they will be 18 months next week and they are acting so much older I think it fits them.
Yes, it is natural to experience sadness with each new day that passes and they become more adult and less baby BUT I also get excited about the future……I tear up with expectations thinking about their first day at school, their first sports game, their first time to ride a bike without training wheels, their first sleepover, their first EVERYTHING!  Yes we have passed the rolling over, the crawling, the walking and all the baby milestones but each new day gets MORE fun and they are MORE my buddies than my babies.
These two guys bring so much joy and fulfillment words won't ever be able to describe.  Yes, time is going by so fast but the unknowns are still so exciting to look forward to with them.
Thank you Jesse for the haircuts!!  You and your family are such amazing people and I hope my kiddos turn out as awesome as yours…they were so cute today!
Until next post….
The Mamarazzi