Over at The Paper Mama is a weekly photo challenge, which I always tell myself to enter but then forget.  Not this week.
This week's challenge is September Favorite and I already knew the set of photos I would choose from, the day we took the boys to the cemetery to see my mom, Grammie Pammie.
Since the boys were born I've tried to make an extra effort to keep my mom's memory alive through photos and saying her name to the boys but it will never be enough.
I debated for a long time WHEN I would first take them to the cemetery but I couldn't wait any longer.  It has been over 2 years since I had last been, which was to bury my grandpa, my mom's dad.
It seems like the debate comes up often with people about cemeteries and what purpose it serves, which leads to the discussion of burial vs cremation.
Personally, I like having a special, quiet place to go "visit" my mother.  I know she is always with me and she isn't really JUST there at the grave but having the headstone with her name and remembering the day I had to watch her casket be lowered into the ground will always have a comforting feeling to me.  After the cemetery service no one walked over the burial spot but me and my older brother.  The two of us stood there and watched the woman who raised us and was THE most influential family member in our lives be lowered into the ground.  Again, MOST people don't care to see this but for me it was a sense of closure that she was really gone.  Throughout the last weeks of her life we were given false hope then it would be crushed and the roller coaster continued and toyed with our emotions.  This was the closure I needed to really believe she was REALLY gone and no hope was left.  I wrote my mom a letter and put it in her casket with a photo of she and I and I can still vaguely remember what I wrote in that letter.  The night before the funeral my step-dad came to me and informed me they would be closing the casket at the funeral home that evening.  The sense of urgency came over me that THAT would be my VERY LAST moment to see her body and to see the face of the woman I loved SO MUCH.  The face I looked up to for 18 years.  The face that I saw in the morning at the breakfast table, in the car on the way to school, to cheer me up when I was sad….the face that was the MOST IMPORTANT face to a daughter.  I rushed to write what I was feeling that night and grabbed the photo of us I kept in my room and hurried to get it there in time.
Most people I know don't care to visit cemeteries or think of them as a place to "visit" their loved ones but it works for me.
My boys are only 20 months and of course they don't understand anything about a cemetery or who this Grammie Pammie is right now but one day THEY WILL.
I often pray that my children will be old when they have to bury me, not 18.
Young children at a cemetery are not predictable so I came prepared.  We brought snacks so we could have a mini picnic.  The boys sat down in front of her stone and snacked on their raisins and did their usual babble but then they would point to her stone and babble with such intensity I like believe they were saying, "Hi Grammie Pammie!"
They then got up and walked around and Sutton leaned down and touched her stone.
Yes, I shed a few tears that afternoon but they were mixed tears.  Tears of obvious sadness.  Tears of happiness as I looked around and saw what an amazing family I had help create.  Tears of fear of raising children without my mom. Tears of hope for what my children will become.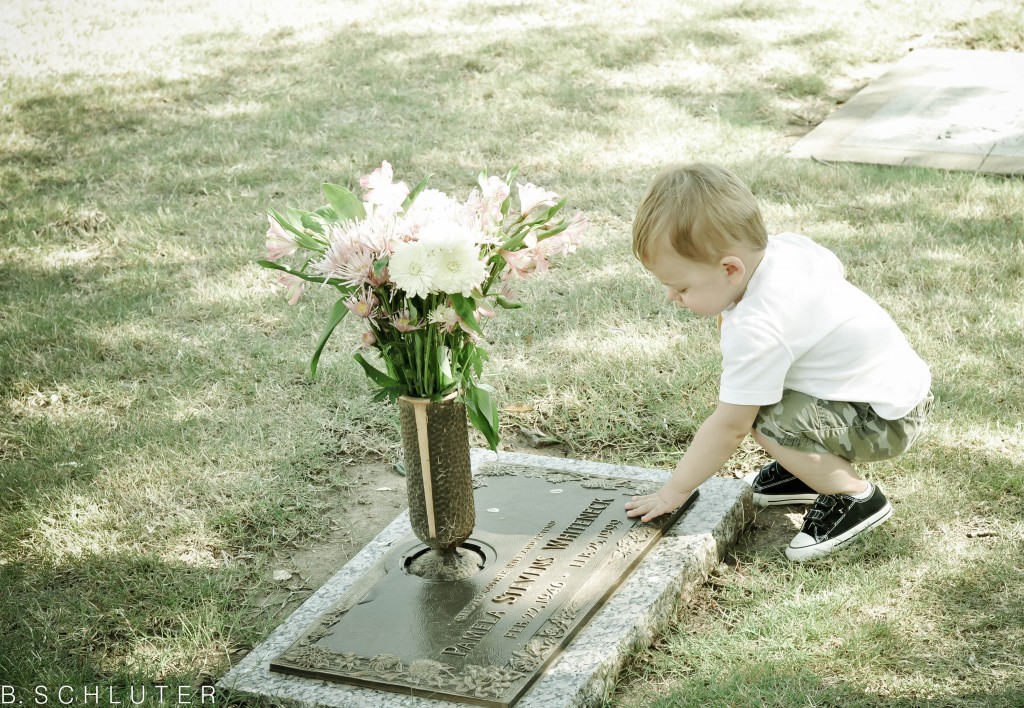 My September Favorite
Head over to The Paper Mama and check out all the other entries!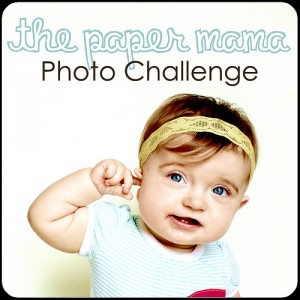 Until next post…
The Mamarazzi