Yes, that is what I now say on a daily basis, "vroom vroom."  I am the mother of twin boys so it was inevitable, right?
Our new obsession is CARS, TRUCKS and anything with WHEELS that we can push around and say, "vroom vroom."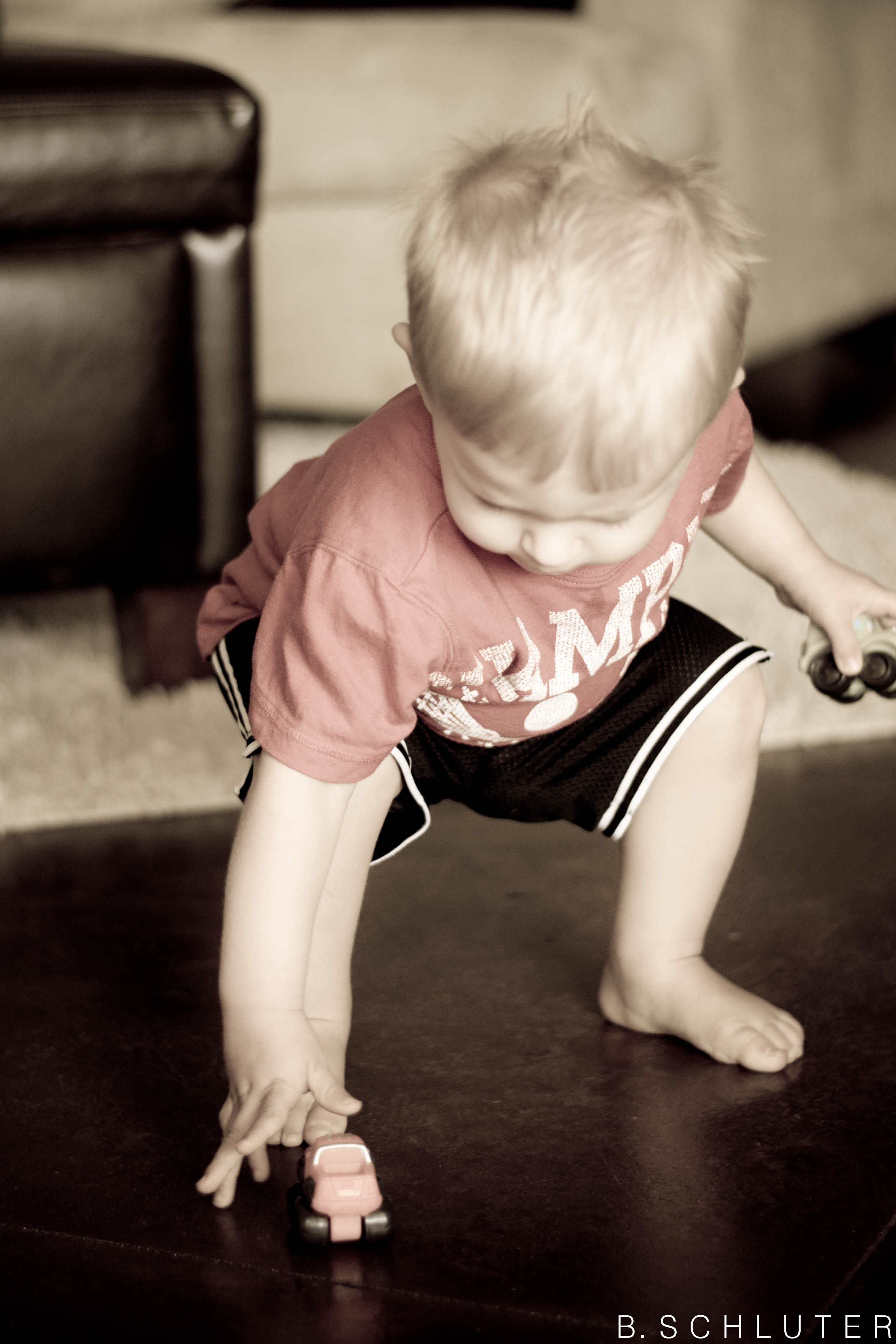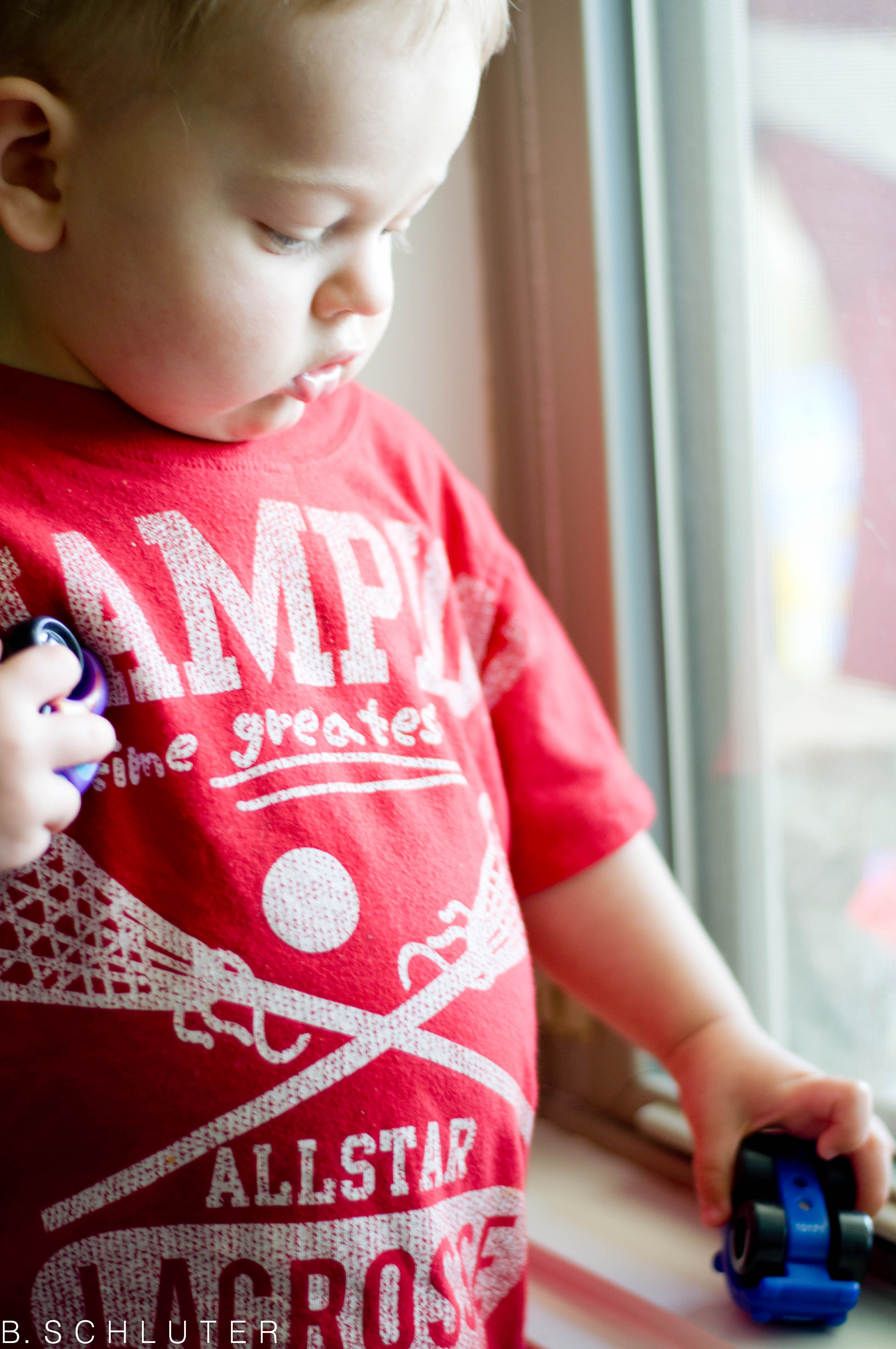 Gotta love the BELLY!
Watch it go!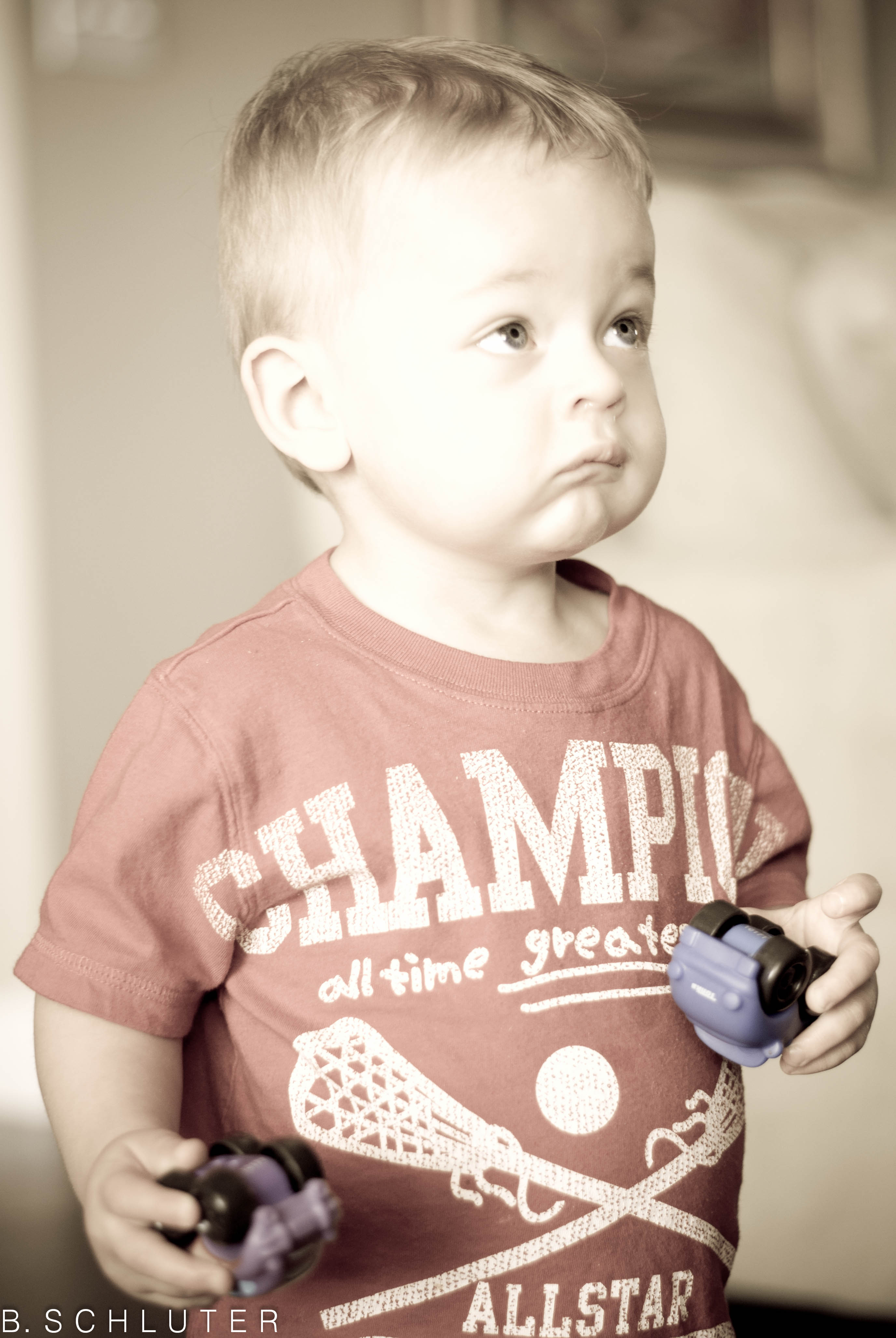 One in each hand.
I have to admit…..I love being a mom to boys.  Growing up with an older brother, Jordan, I was always into G.I. Joe, baseball cards, Star Wars and boy things.  Yes, my mother TRIED so hard to get me to LOVE ballet, dance and girly things, but I was a tomboy at heart.  When we were finding out the gender of our twins I was PETRIFIED of twin girls.  I didn't know if I could handle all the PINK and DOLLS and GIRLY things.  When the woman doing our gender sonogram announced it was twin boys I felt a bit of relief.  Jason, on the other hand, was HOPING for one of each so he took a few minutes to convince it was TWO boys.  Even my OB had to literally pull the sonogram photo out and POINT OUT the boy parts on BOTH babies.  It was comical.  The DAD took convincing while I was content with my two little buddies.  We always said we would have TWO babies, we just didn't think it would be a "two-for-one" deal so I think the ideal outcome would be one of each and be done.
Everyone always asks if we will have more.  GOD WILLING we have one more.  Yes, I only wanted two kids at first but things are different now.  Having twins means my kids will BOTH turn 16 at the same time, graduate high school at the same time, etc.  I would like to stagger out those moments if possible.  And even though I had a HORRIBLE pregnancy, I kind of want to experience it once more.
Now, being surrounded by ALL BOYS I wouldn't mind a little girl down the road…..maybe ONE day. 🙂  All that being said, it's all in God's hands.  Either way, I'm so happy to have my BUDDIES to play cars with every day.
Until next post…
The Mamarazzi