For the boys' first Christmas they got two stuffed animals….a mouse and a bear.  Fynn ended up with the bear and Sutton the mouse.  Since then they have been attached.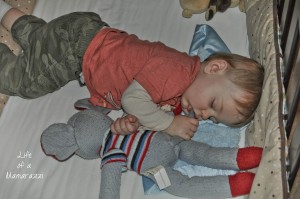 This picture was taken March 2011.
Sutton loves Mouse.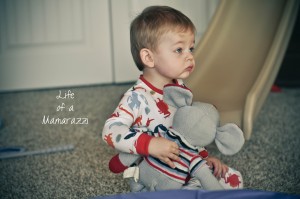 Here is Sutton this week…..STILL clinging to Mouse.
I went to the mall the other day and the boys took their friends with them inside for a stroller ride-along.
The cashier at Gap could not figure out it was a mouse.
Thought it was an elephant then a rabbit and then the final guess was mouse.
He still looked confused when we left.
Fynn has Bear.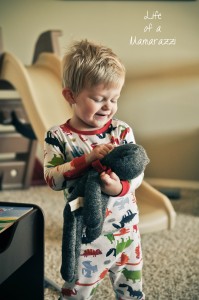 Bear is his buddy!
Until next post…
The Mamarazzi