Yesterday was HUGE!  HUGE I TELL YOU!  The boys went to their FIRST Oklahoma State University Football game!  This university has so much special meaning to us since it is where I graduated from as well as where I met my husband.  I actually met him the very first day I got to Stillwater before school had started.   We didn't actually begin dating until that October of 1999.  Each turn brought back so MANY memories and I really wanted to take the boys everywhere and photograph them.
But….
We have two toddler boys and two parents so not many free hands or free time.
We left for Stillwater right after lunch in hopes they would just nap on the way.  Sutton slept for a little bit, Fynn not so much.  I was worried they wouldn't like the crowd, the loud noises, etc.  But they did GREAT!  Granted we were prepared with lots of snacks but they were fantastic!  Our friend gave us 4 seats and they were in the perfect location….back row of the section with a concrete wall behind us to lean against with enough space to put our bag behind us and out of the way.  They were also at the very end of the row…WHEW!!  BEST PART….we were in the SHADE! 🙂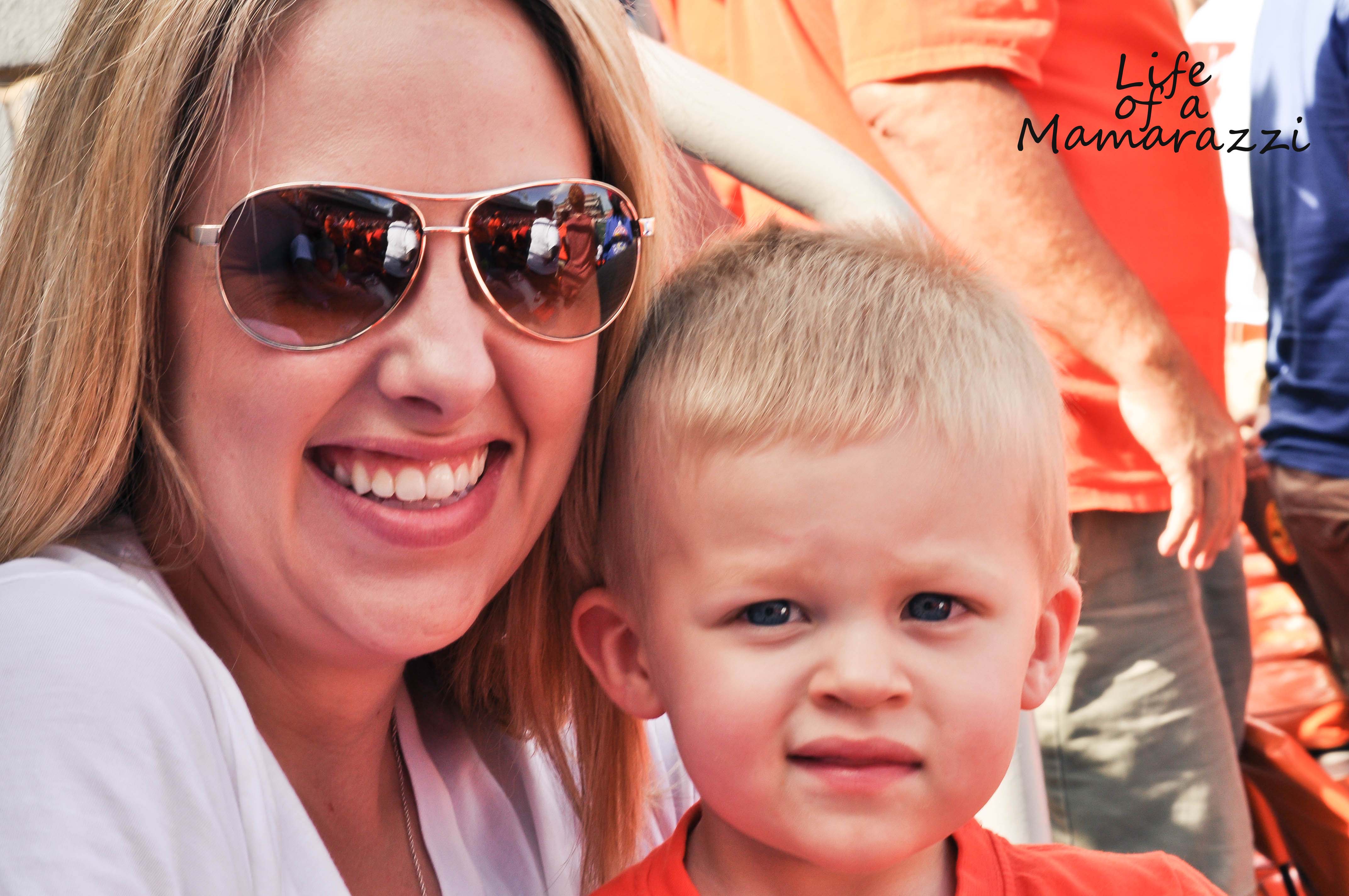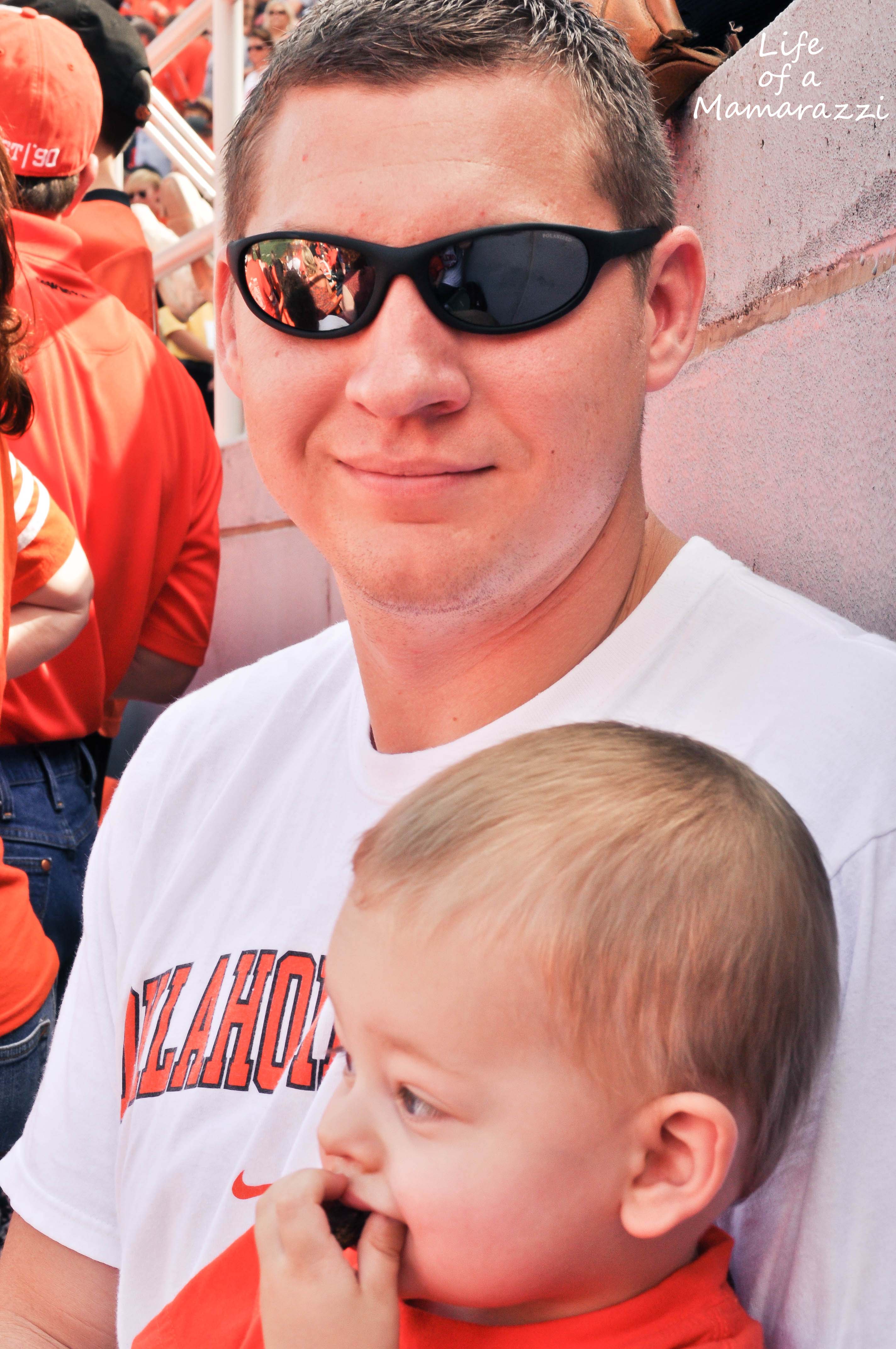 I had planned in my mind to take the boys all over campus and take a bunch of pictures but toward the end of the 2nd quarter dark clouds came rolling in and we had to head to the car.  I did not want to get stuck in a downpour with the boys.
We did snap a few at the game and one lady was nice enough to take a picture for us but it was kind of funny because her husband was trying to get the boys attention so I was trying not to laugh.  Of course the boys did not cooperate for the picture but oh well.  It was hard to manage the two boys and take photos…always bums me out!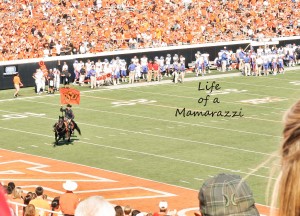 HERE COMES BULLET!!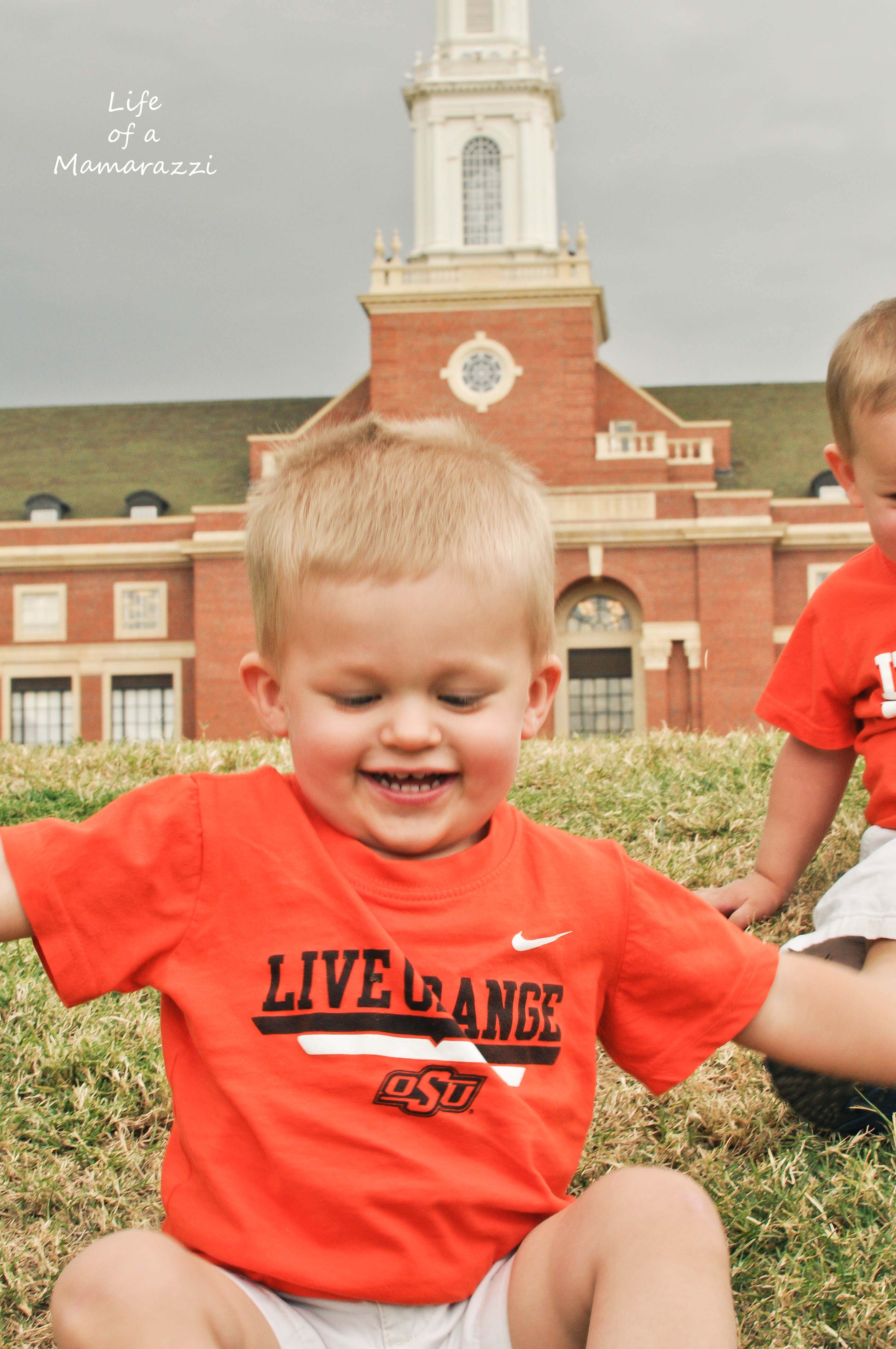 Daddy was trying to teach them how to roll down the hill at Library Lawn…
I think they just got grass stains on their rears instead.
(See those clouds in the back? Yep we dodged the storm barely!)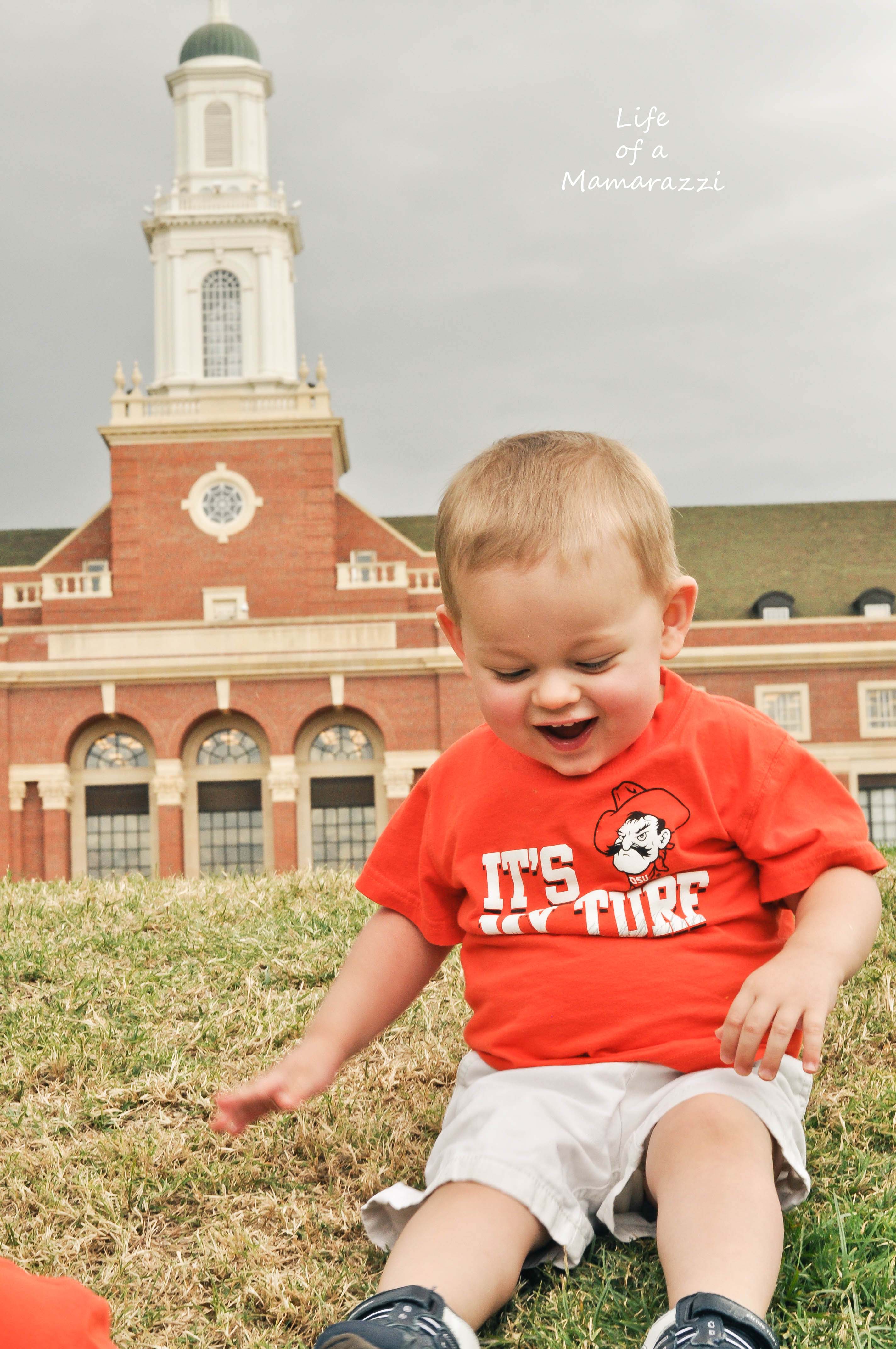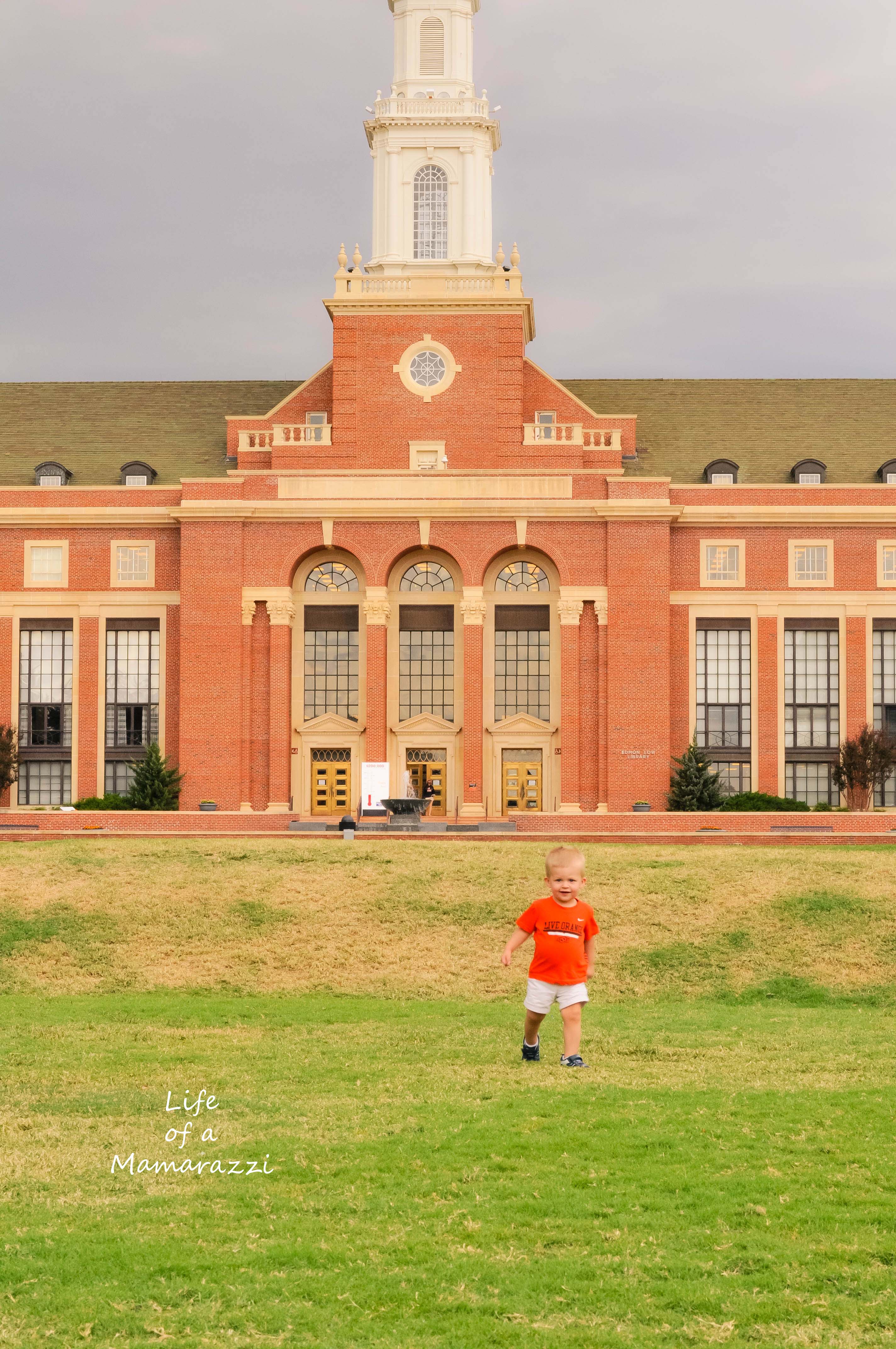 He looks so little here!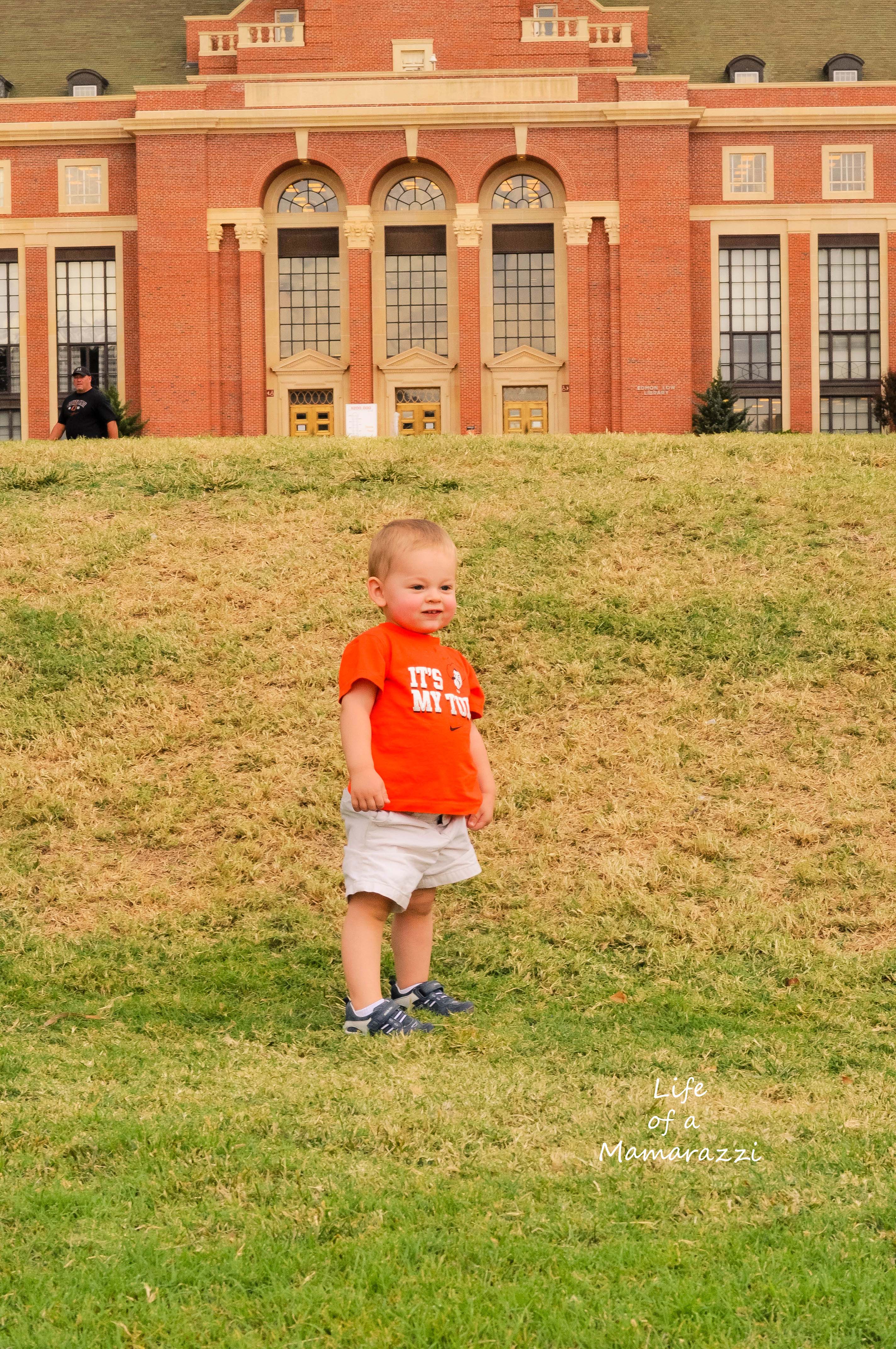 I'm hoping we can take them back often and one day MAYBE when they are older and decide to go to OSU like both their parents did, we'll show them these pictures.
A parent can only dream…
Until next post…
The Mamarazzi