This was the boys' 2nd Thanksgiving and it was so much more fun!  Jason's uncle Kelly and his wife Anne came to visit from Kansas City and brought their yellow lab, Moose.  Sutton was IN LOVE!!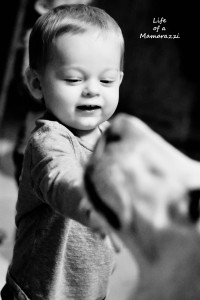 Sutton was so sweet with Moose and just got so giddy with excitement every time he saw Moose.  He would say his name and it sounded so cute!!  I would LOVE to get the boys a dog but it will be a year or two.
On Thanksgiving day the kiddos got to play while the ladies finalized the last touches for our amazing meal!
We got to go outside and run around, which was nice since it wasn't too cold out.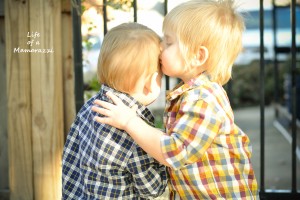 Cousin Eric giving some love to Sutton!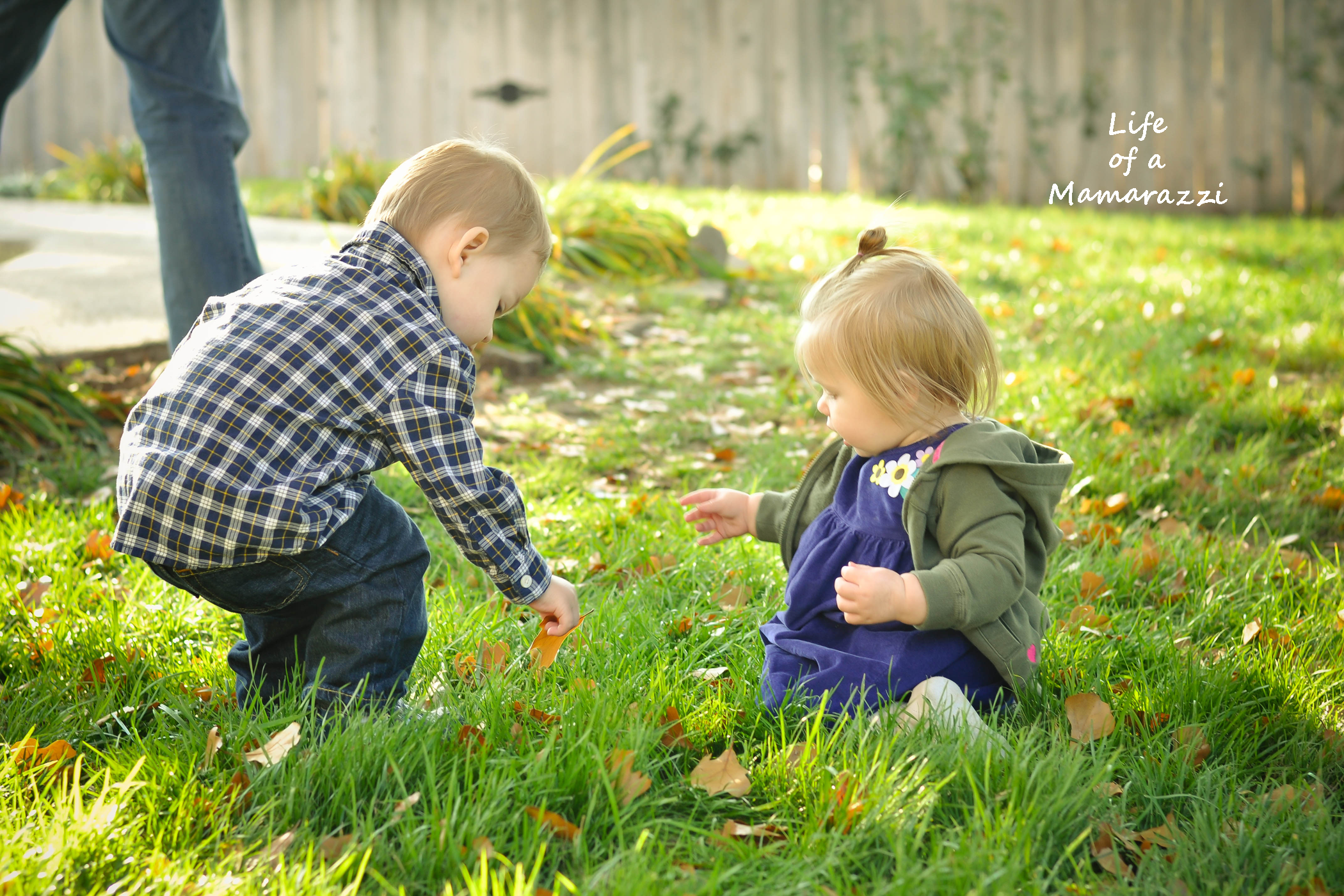 Elliot was enjoying the pre-meal snack of leaves and grass so Sutton was kind enough to help her find more!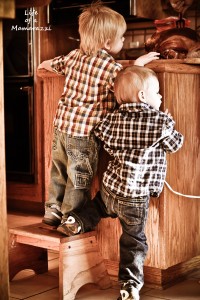 Cousin Eric & Sutton wanted to watch Jason cut the ham!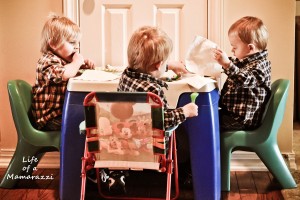 This year we got to put the boys at a little table instead of high chairs!
They did really good sitting and eating their food but Sutton did end up in Kiki's lap getting fed and his
favorite was cranberry salad.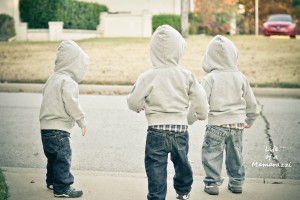 After that HUGE meal we took a quick walk around the block!
These three look like they are up to no good.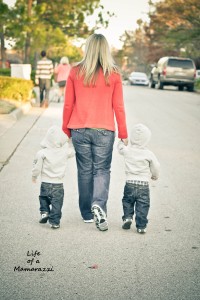 Walking with our Kiki.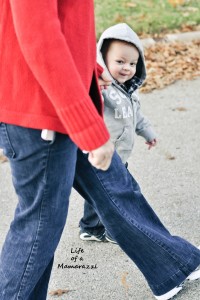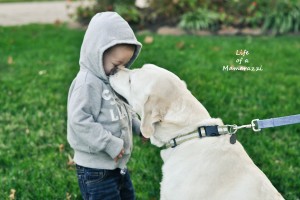 Sutton loved it when Moose gave him kisses.
After our meal was cleaned up we all kind of laid around and then started the annual family tradition of
GAME NIGHT!
We can sit and play games until the wee morning hours but this year my sister-in-law, Jenny, and Jason's Aunt Anne decided to
brave the crazies with the holiday shopping.
We started at Wal-Mart and I'm pretty sure people were making fun of us because we had NO CLUE what was going on.
We finally caught on and scored a few things but it wasn't as awesome as I had hoped.
From there we went to Target only to find the line WAY too long for us to stand in the cold so we headed to
Toys R Us and WHOA is all I can say!  The line inside to check out was wrapped around the entire store and SO not worth standing in.
We THEN went back to Target to see if they had opened the doors only to find out they were only letting in
50 at a time, which again was not worth it to us.
To Kohl's we went and we found some great deals but by that point we were ready for bed and not in the mood to stand in line.
Friday the three of us went back to Kohl's and Target to score on some more great buys!
I got MOST of our gifts purchased and we got to enjoy some shopping without children! 🙂
While we shopped Jason and his dad put up our Christmas lights!
The boys were trying to "help" but they were basically just getting in the way.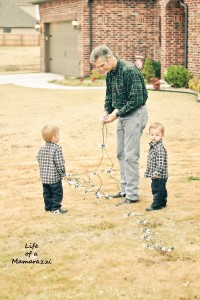 Friday night we played the game of Things, which I highly recommend for ANY group of adults!
We were all laughing so hard I almost peed my pants.
Saturday I got to do a Stella & Dot trunk show for a dear friend's mother, which was a lot of fun.
Great holiday and now we are ready for CHRISTMAS!!!
Until next post…
The Mamarazzi