Mealtime at our house can be very messy.  Jason and I have learned to accept this.
The boys usually play or cuddle up with Daddy while I fix dinner.  I love that our kitchen is open to the living room so I don't feel so left out.  Every few minutes one of the boys might check to see if I need help.  🙂
Tonight the boys had some yummy organic baked ziti with broccoli and rice focaccia bread with an apple crisp for dessert.  I think they liked it.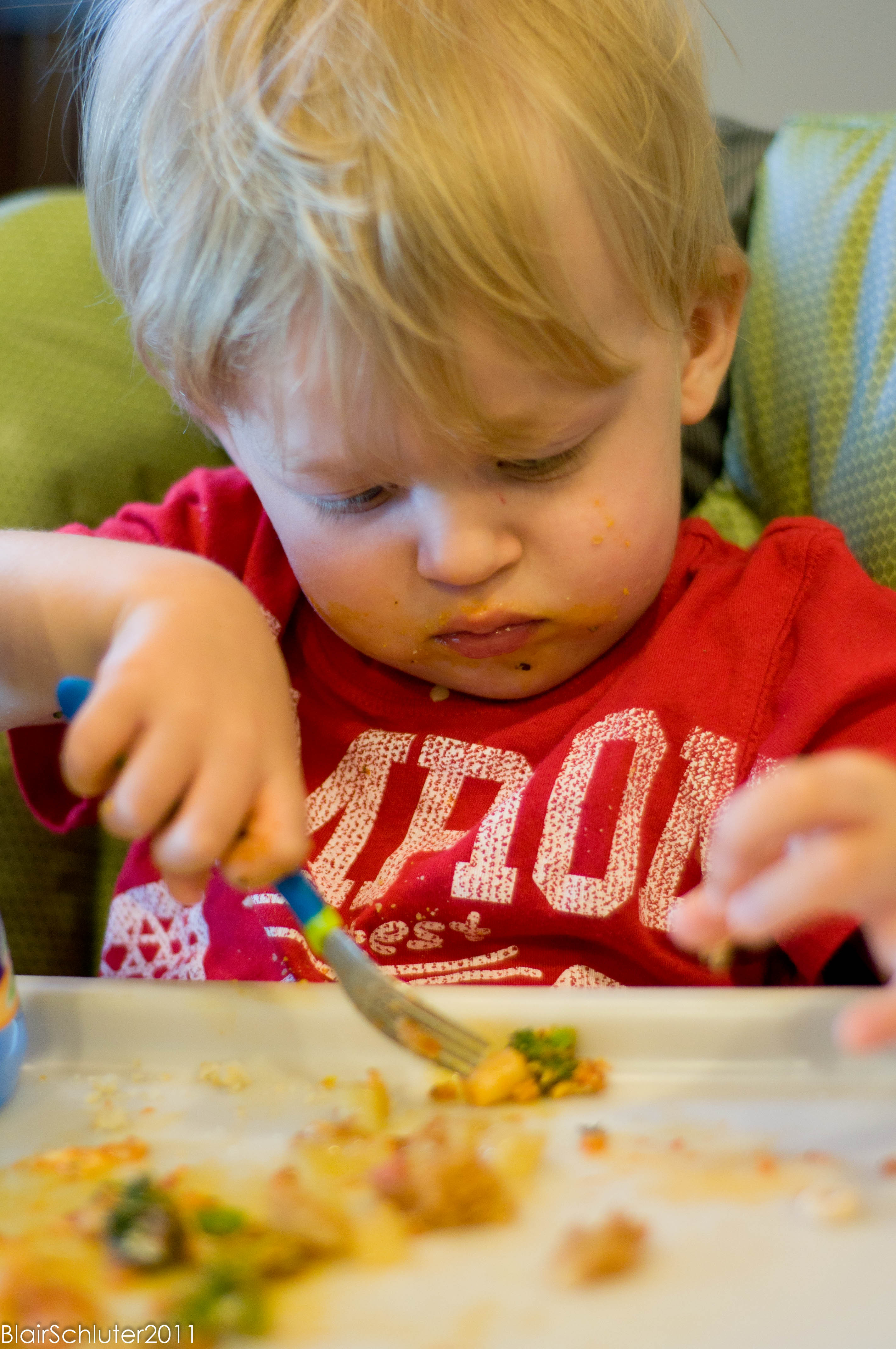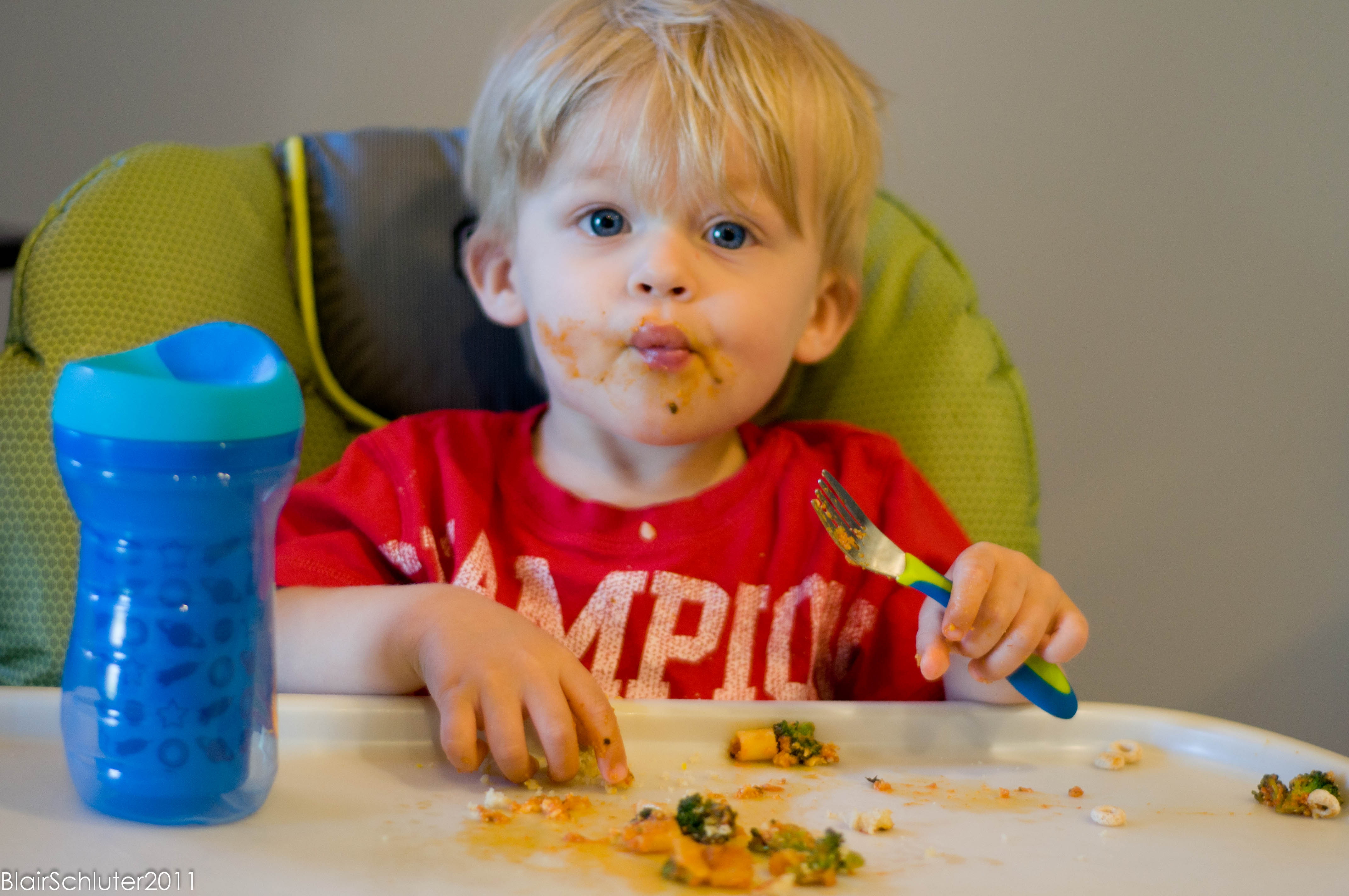 They do understand the concept of a fork but once you put the food into bowls they just want to pick the bowl up and play with it.  So we just plop the food in front of them and let them go to town.
Until next post….
The Mamarazzi