Grandma….Jason's Grandma is also Grandma to our boys.  Technically she is Great Grandma but everyone calls her Grandma.  Great is an understatement when referring to this woman.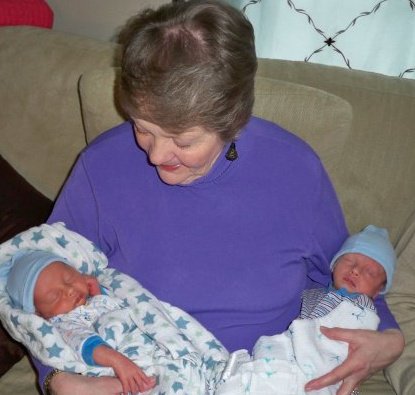 Grandma came to stay with us once Kiki had to go home and we were so thankful for her two weeks with us.  Grandma was a cooking, cleaning, laundry, bottle washing, sanitizing, baby loving MACHINE!  We were so spoiled!  Grandma is always there when you need her and she and Grandpa even supply our boys with fresh, whole milk every week.  She made the boys' crib bedding, their "first Thanksgiving" bibs, their "first Christmas" ornaments and she is always surprising them with fun toys and books.  For their first Easter she and Grandpa sent the boys books with their voices recorded as if they were reading to them.  They still have them in their bedroom.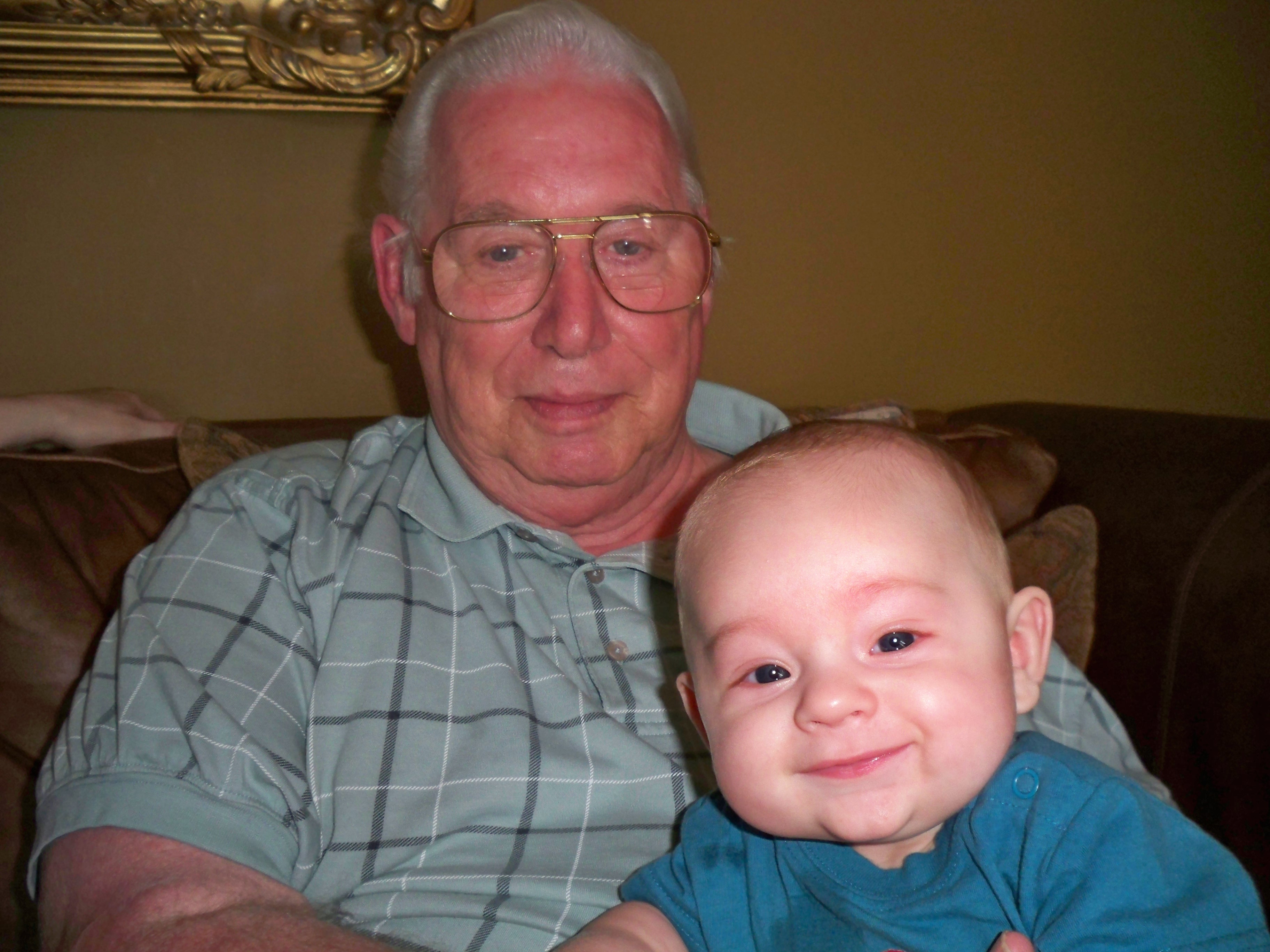 Just as recently as a couple of weeks ago, Grandma came to stay with us and help watch the boys so I could work in the clinic more.  She showed up with the boys' favorite toys – BALOONS AND BUBBLES!  She even introduced them to sidewalk chalk, which they love more each time they use it.  And in usual fashion she was such a wonderful cook and took wonderful care of all of us.
I only got to meet my grandmothers and one grandfather but never did I get to meet my GREAT grandparents.  My boys are so lucky that they will get to grow up knowing and loving their GREAT grandma and grandpa.
She has taught them how to wink and quack like a duck.  When I talk about being PRESENT….they are.
We love you GREAT Grandma and Grandpa!
Until next post…
The Mamarazzi