Cannot believe it's been almost TWO months since I last posted….shameful!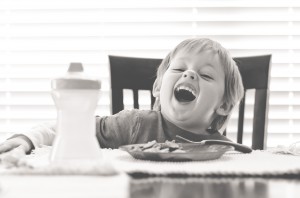 These goofballs have kepts us quite busy!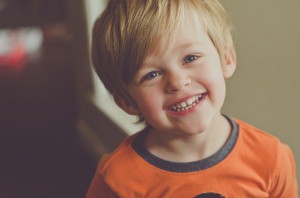 We get a lot of smiles every day.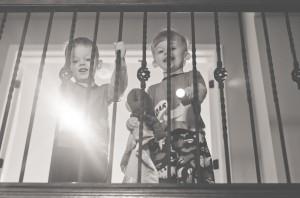 These guys LOVE flashlights!  One of their favorite games is taking their flashlights into mommy & daddy's room, turning off the lights and shining them on the walls.  We can hear lots of giggles when they do it!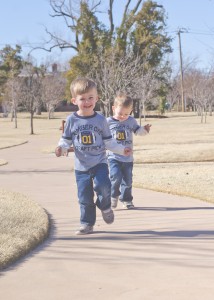 We also made a quick trip down to OKC to see my dad and stepmom.  While we were there we ran to Kite Park.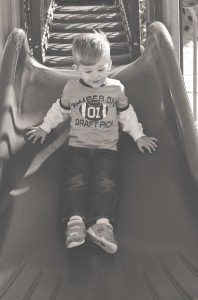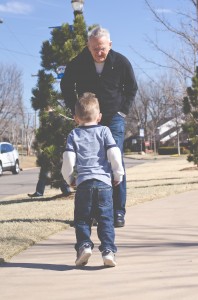 We had some fun play dates!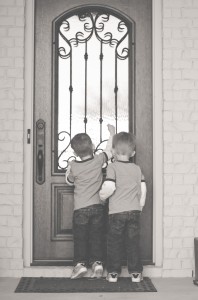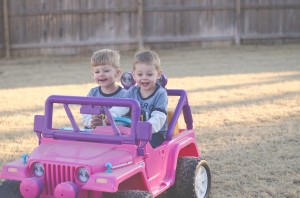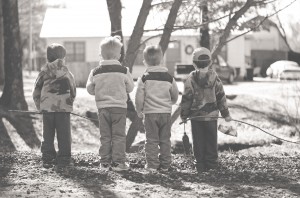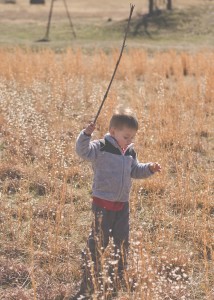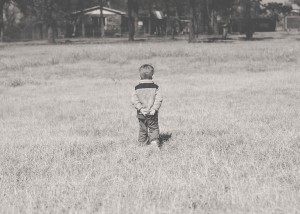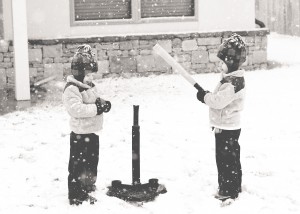 We even got some snow.  It was like this for about 10 hours then it had pretty much melted by bedtime.
So glad we got to enjoy it while it lasted.
And finallly, we recently celebrated Grandpa's 75th Birthday!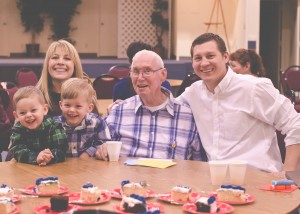 Until next post…
Which could be months obviously!
The Mamarazzi