Every week Jason's grandma and grandpa bring us whole milk straight from the dairy farm for our boys.  It's great knowing they are getting such pure, healthy milk every day.  Well Kiki wanted to take the boys to the actual dairy farm so we could try and see the cows.  We went but you couldn't see much.  It was so neat seeing a family business still in action after so many years.
Since we were in town we picked up grandma and went to get cupcakes.  For those that know me well know that my children never gets sweets – no cake, no cookies, no candy – NOTHING.  The sweetest thing they get is a Cliff bar or fruit.  They had cake on their first birthday and since then they have had one cookie and a tiny bit of vanilla ice cream.  They still have not had chocolate.
Well Fynn does not like cupcakes.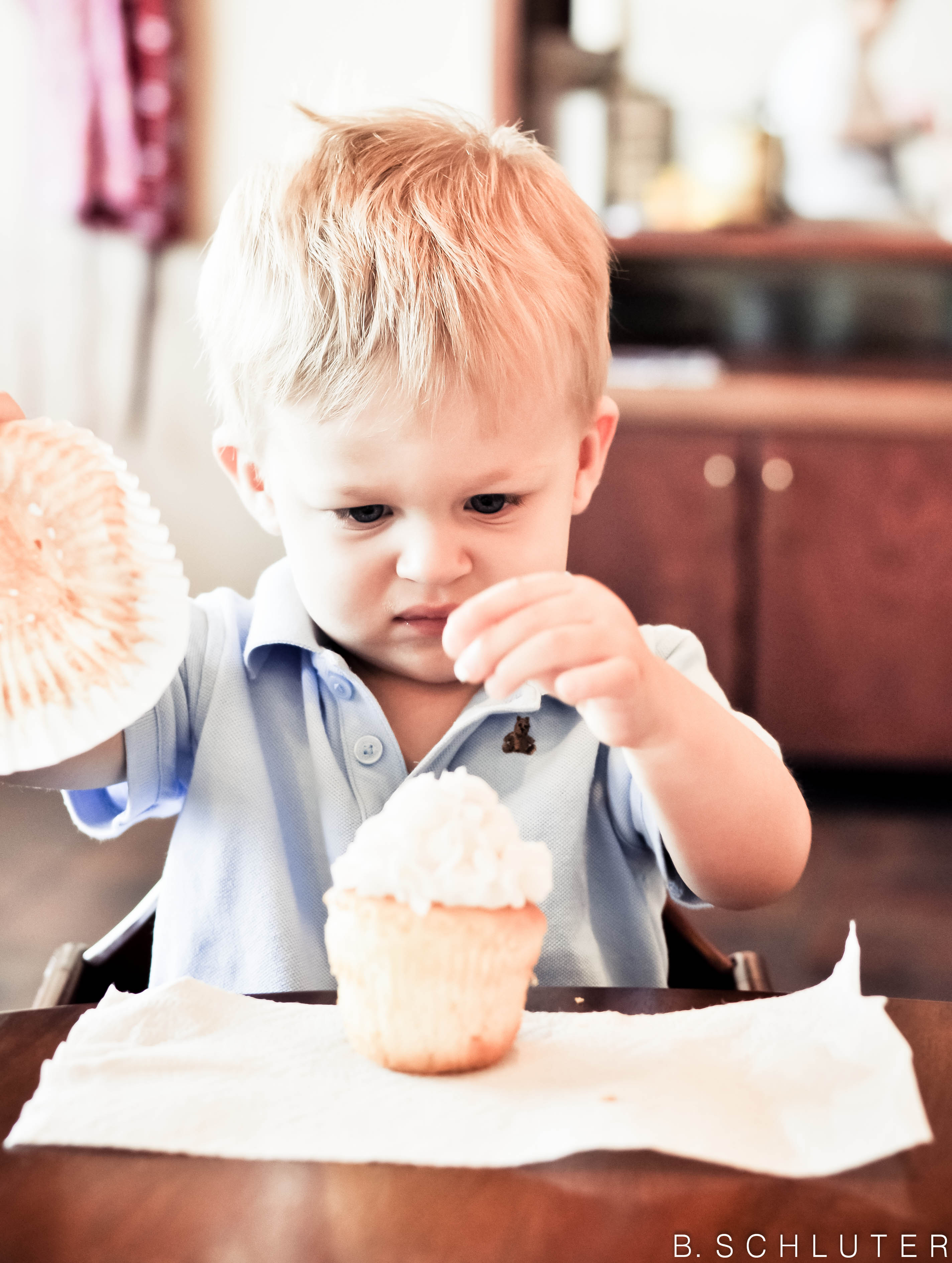 He was SO not impressed.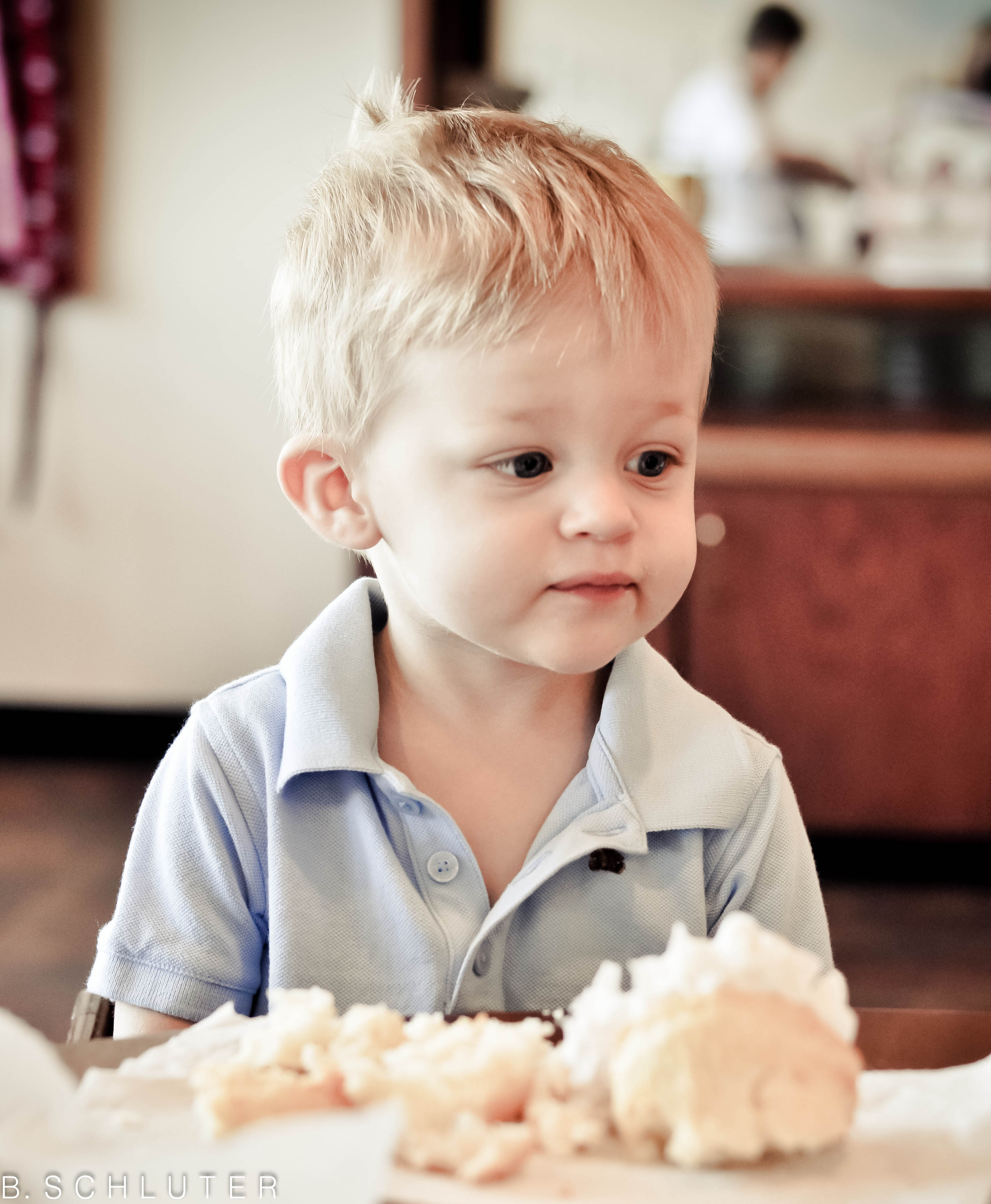 Sutton on the other hand enjoyed his!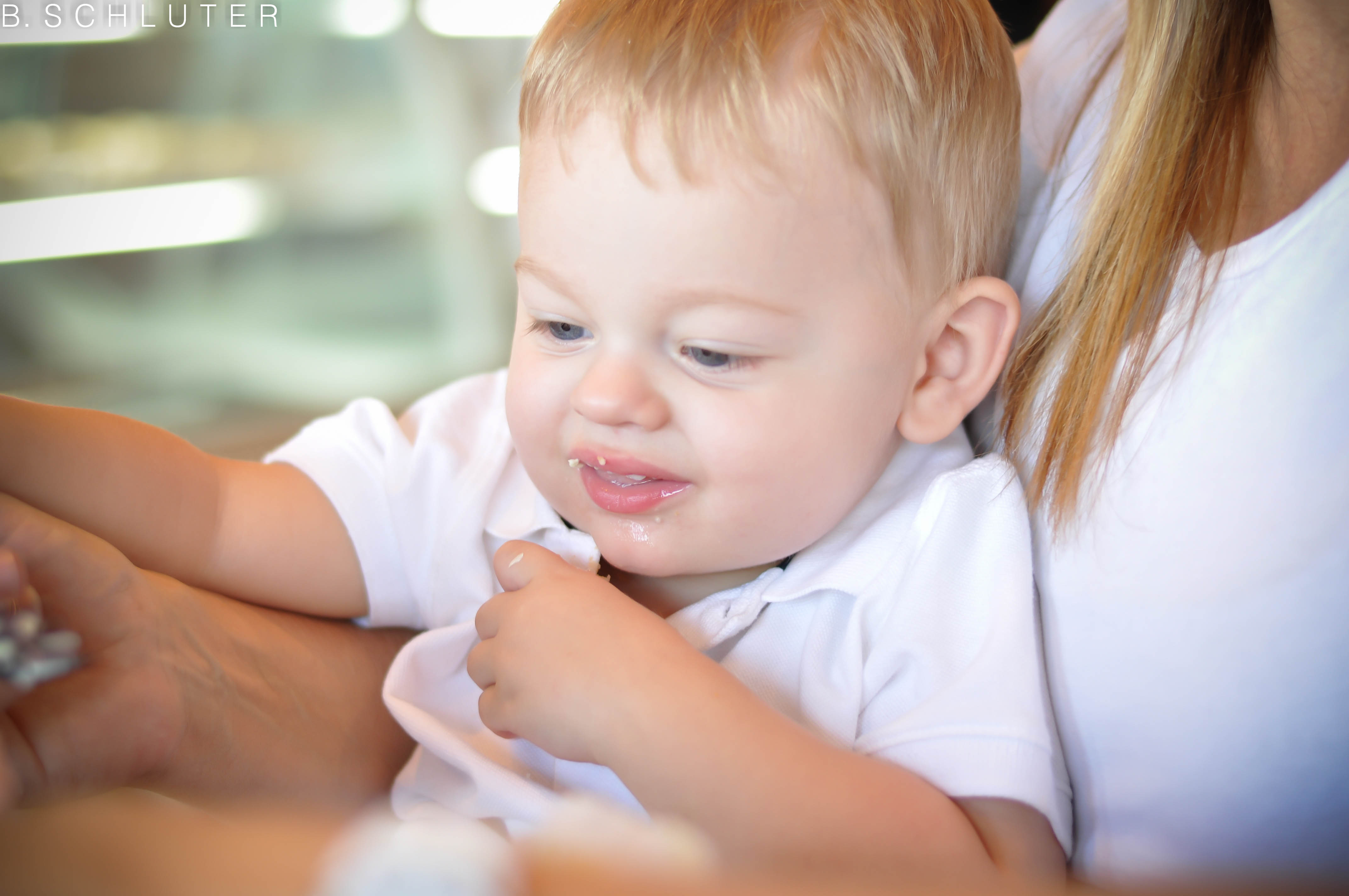 He seems pretty happy don't ya think?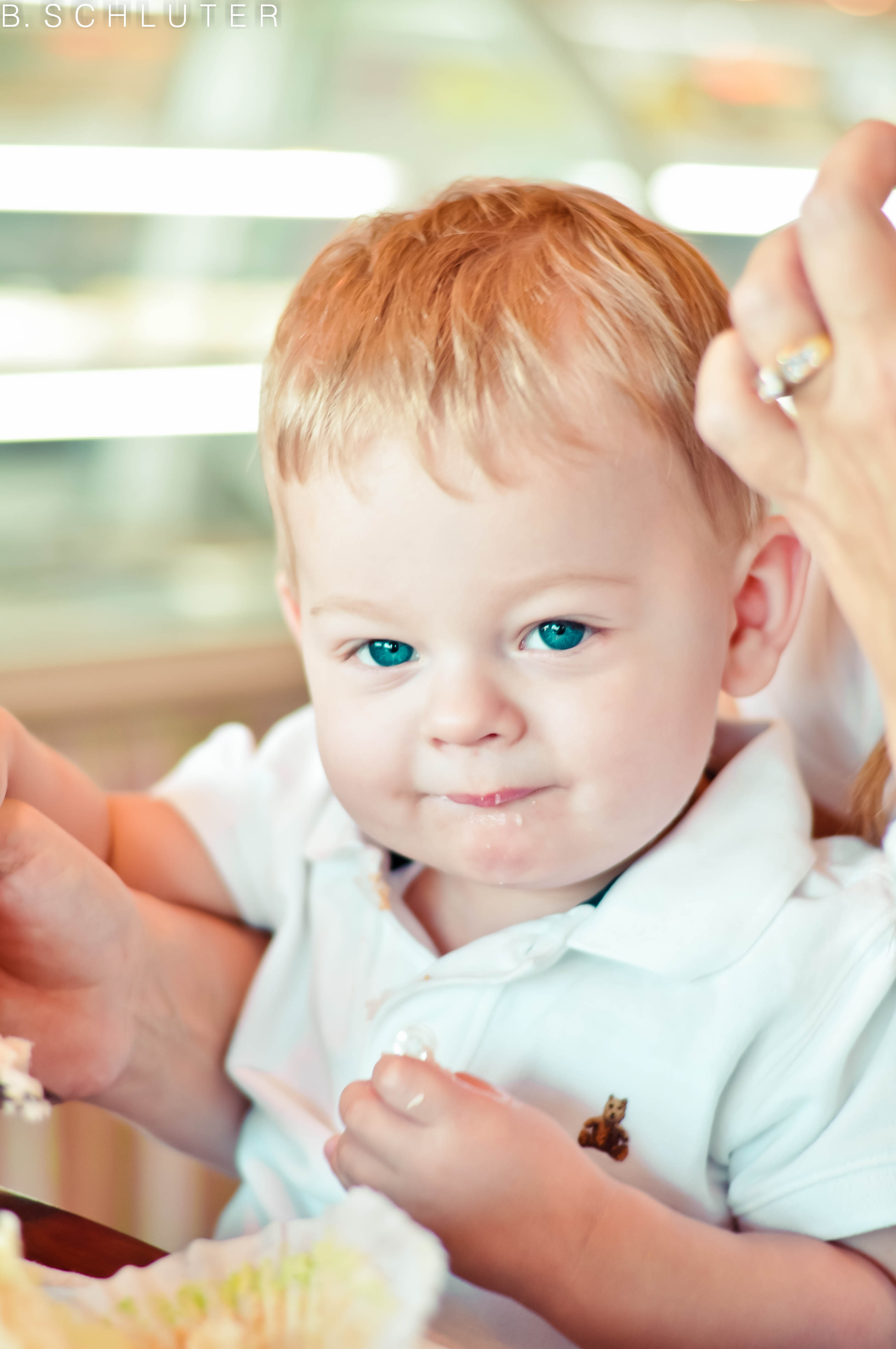 It's funny because Kiki, Grandma and I were talking and on one hand I was kind of proud Fynn didn't like the sweets but then the other part of me was wanting him to enjoy the yummyness that is CUPCAKES!
This does not mean, however, I'll be giving sweets more often.  Maybe Halloween they can have a cookie.
I was sitting there in this sweet cupcake shop thinking how lucky my boys are to get to come on a random afternoon to sit and have a sweet snack with not only their Kiki but also their great-grandma.
I didn't even get to know all my grandparents much less GREAT grandparents.
Until next post…
The Mamarazzi