I'm a little behind yes I know…story of my life.
I was also slacking with the costumes because I kept putting it off.  I can never decide if I should dress the boys the same or different and then can't decide what to buy.  We had finally decided to dress them as boxers but when I went to get the costume it was all out.  Then I couldn't find two in the toddler sizes so that was frustrating.  Everywhere I went they were lacking toddler sizes!
Finally the morning of Halloween I went to Toys R Us and found nothing so I attempted Target and I found the cutest zebra and cow and went with those.  They were SO CUTE!!!
That evening we went to their preschool church carnival.
It was so fun!!  Lots of cool games for kids of all sizes, jupiter jump, face painting and candy everywhere.  Of course our boys didn't get to eat one piece. 🙂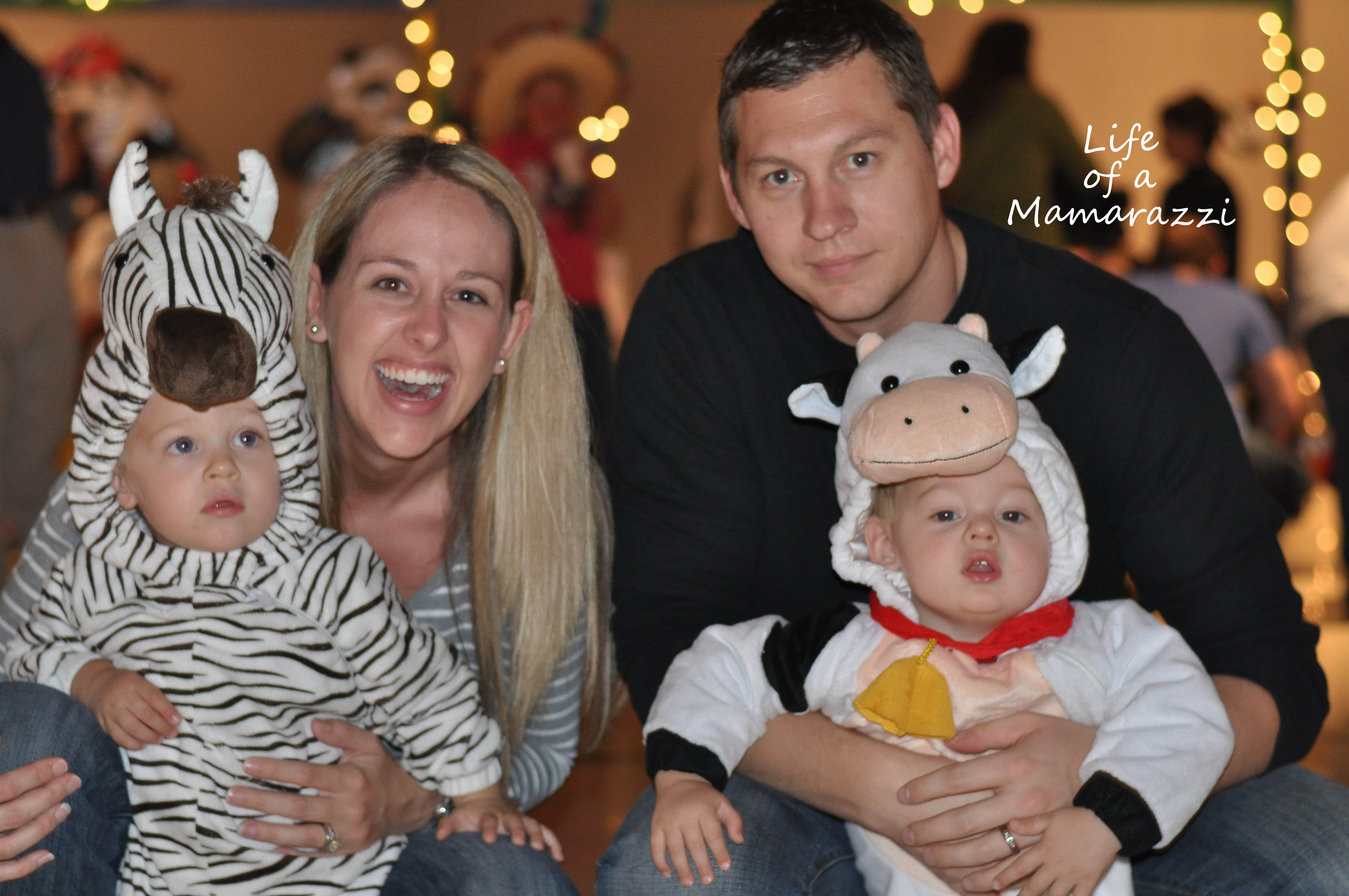 My sweet family.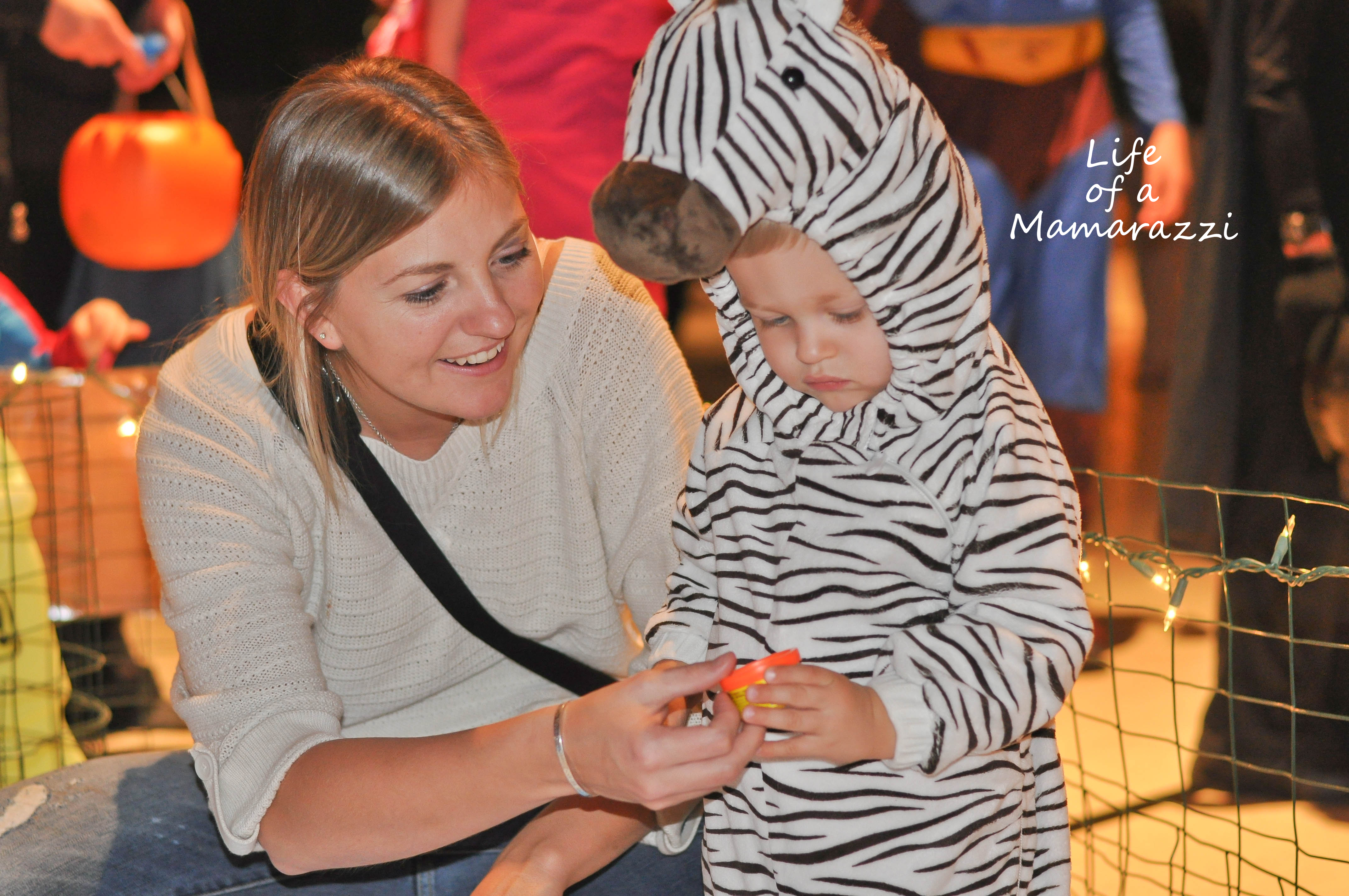 Aunt Jenny showing fynn the playdoh.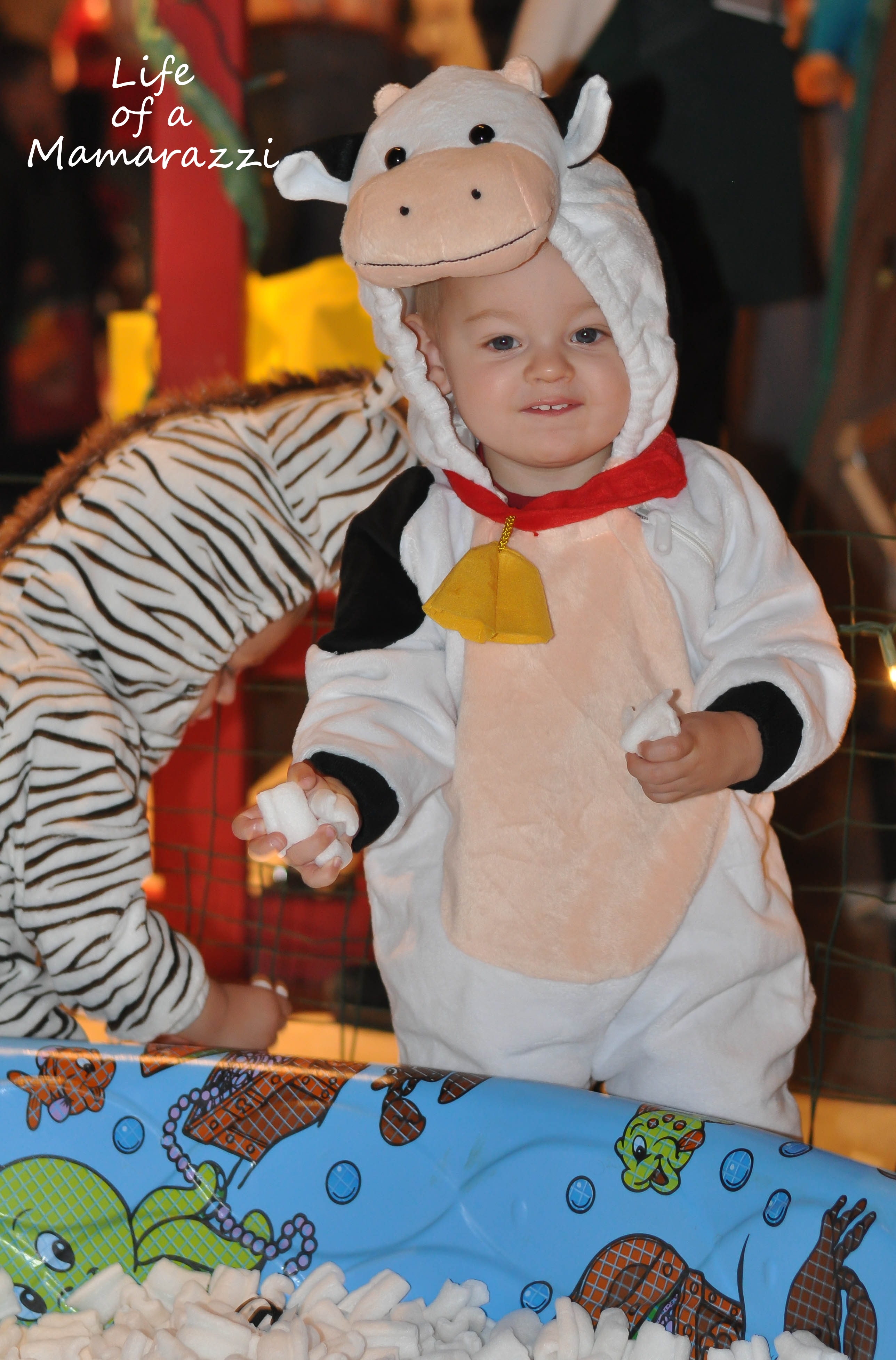 My adorable little cow.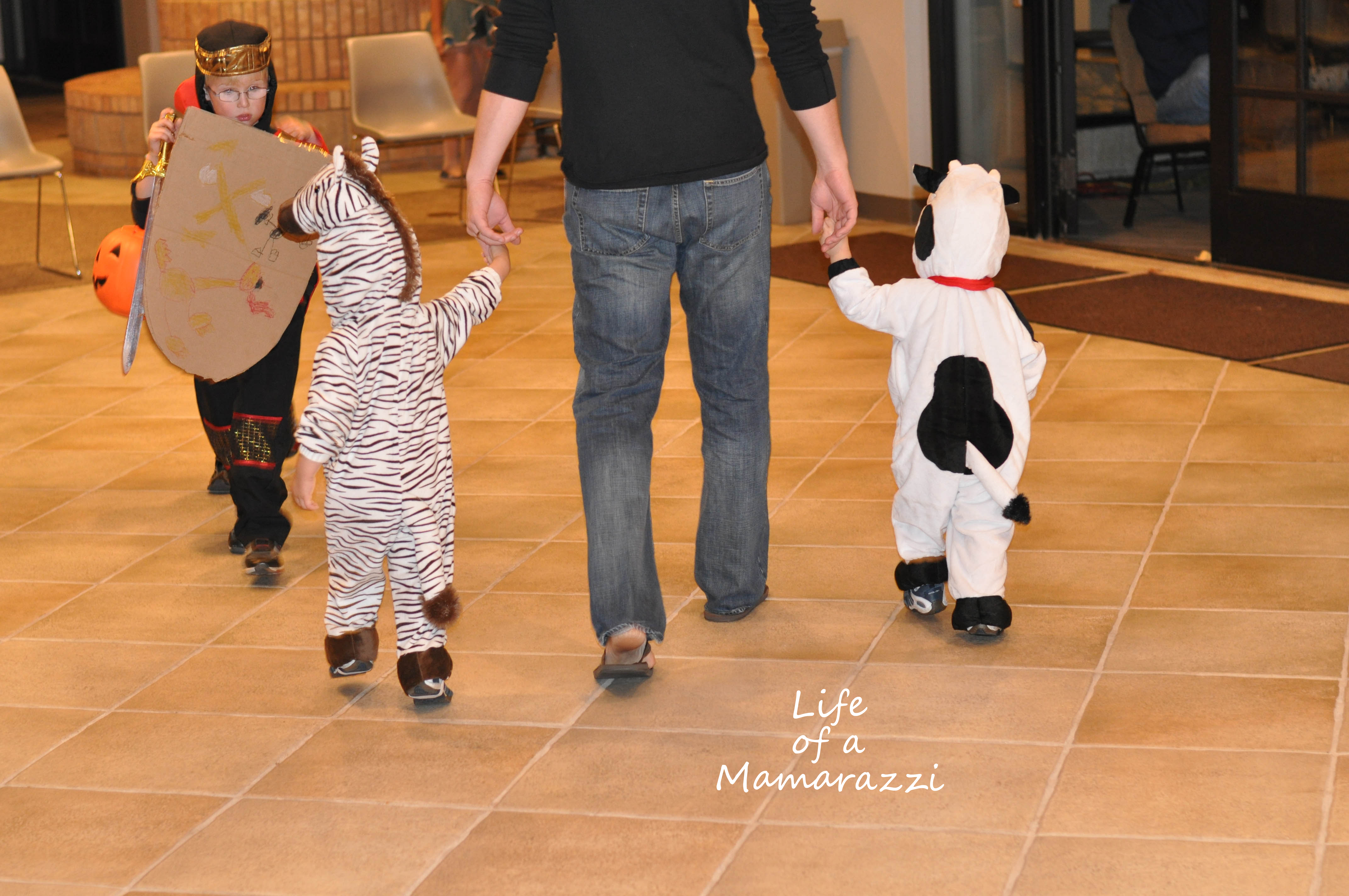 My loves!
Until next post…
The Mamarazzi