So the boys are LOVING Christmas lights!  They like to go look out our front window at the lights in our yard and neighborhood as well as the Christmas tree lights in the living room.  They will say, "lights!" over and over and over.  Auntie Nai Nai is home from LA so we all went to Rhema to see the beautiful Christmas light display they put on every year.  It was my first time but I'm sure we will make this an annual tradition from now on.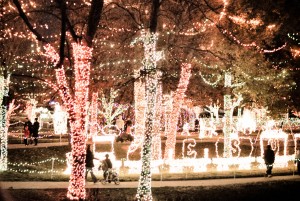 We tried to make the boys wear hats and gloves but Fynn was NOT a fan of either.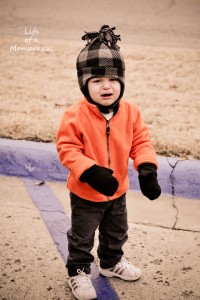 We managed to keep the hat on the remainder of our visit but the gloves didn't last long at all.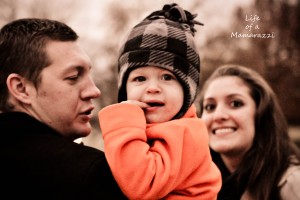 We went and watched the ducks for a bit while we were waiting for the lights to come on.
Fynn still wasn't sure about what we were doing and why he had this thing on his head.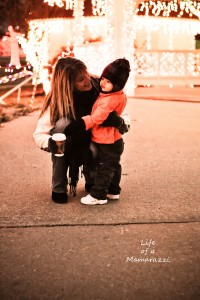 This was right when the lights came on and Sutton got so excited he grabbed Kiki's hand and took off.  He was having such a good time the entire evening…he would grab anyone's hand he could find to run around and at one point he was running and stopped in his tracks to just DANCE AND DANCE to the Christmas music.
Christmas is just getting better and better each year with these two!
Until next post…
The Mamarazzi