Life is truly full of changes and transitions and each time something new happens I learn to embrace it with an open mind and open heart.  My husband encouraged me to start my own photography business and hearing his uplifting words made me confident to just DO IT.  So I did and I was nervous about how it would go and what people would say.  I would be putting my work, my personal work on display for others to truly critique.  It is one thing to do it for myself but having someone trust ME to capture the moment in life they want to capture is nerve wracking.  But, I took my time and built a small portfolio and then literally within weeks I had two paid sessions booked.  And now, my next three months are filling fast!
We also recently decided to hire a new chiropractic assistant so I would no longer work in the clinic two afternoons each week.
I'll still pop in and help out when the boys are in school and I have time but I need to take this time to REALLY focus on what makes me happy…being a mommy to our boys and photography.
I want to have time to really learn more and more and practice more and more and the way my life has been lately I just don't have a lot of time.
So I will now be devoting my "free" time each week to photography and when the boys are not in preschool I will be 100% with them.  I have to add that "free" time will also be spent grocery shopping, meal planning, cleaning, laundry and all the great things that come with being an adult.
We recently went to spend a morning at a local park.  We had a picnic, played on the playground and then walked the entire sidewalk checking out the ducks, the trees and enjoying being outside.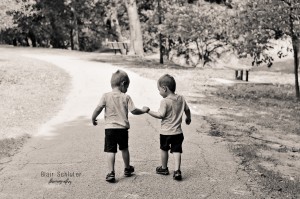 The boys are now at such a FUN age.  They play together so well (MOST OF THE TIME) and they will hold hands, kiss each other's boo boos, say sorry when they hurt the other…just a fun age.
They were walking in front of me and held hands and I could barely compose myself to capture it with my camera!
Exciting things are happening and I am so thankful GOD has blessed me with such riches!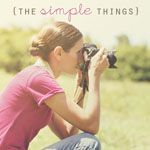 Until next post…
The Mamarazzi