Two years ago my 3 best girlfriends threw me an AWESOME baby shower!  We had to do it early (20 weeks) because it was in Oklahoma and I was living in Kansas City still and the car rides were becoming VERY difficult for me.  And hearing all the horror stories of bedrest, preterm labor, etc. I was bound and determined to NOT miss my own baby shower.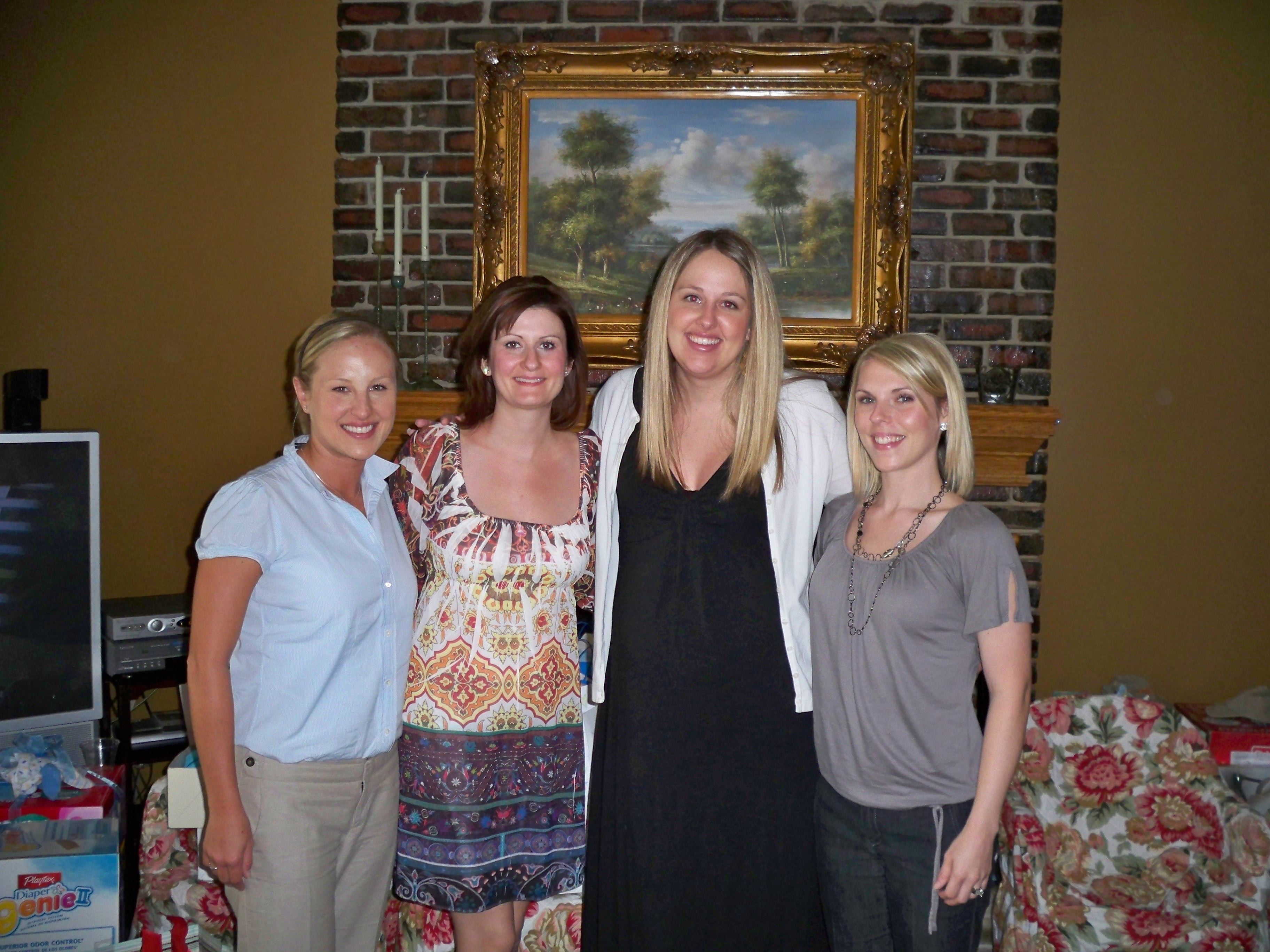 My 3 Best Girls – Rue, Charlie, Me HUGE and prego already & Angie
These three girls are so insanely awesome, words don't do them justice.
We have a tradition of "wine nights" which last until WEE hours of the morning because the four of us can sit and talk about any and everything.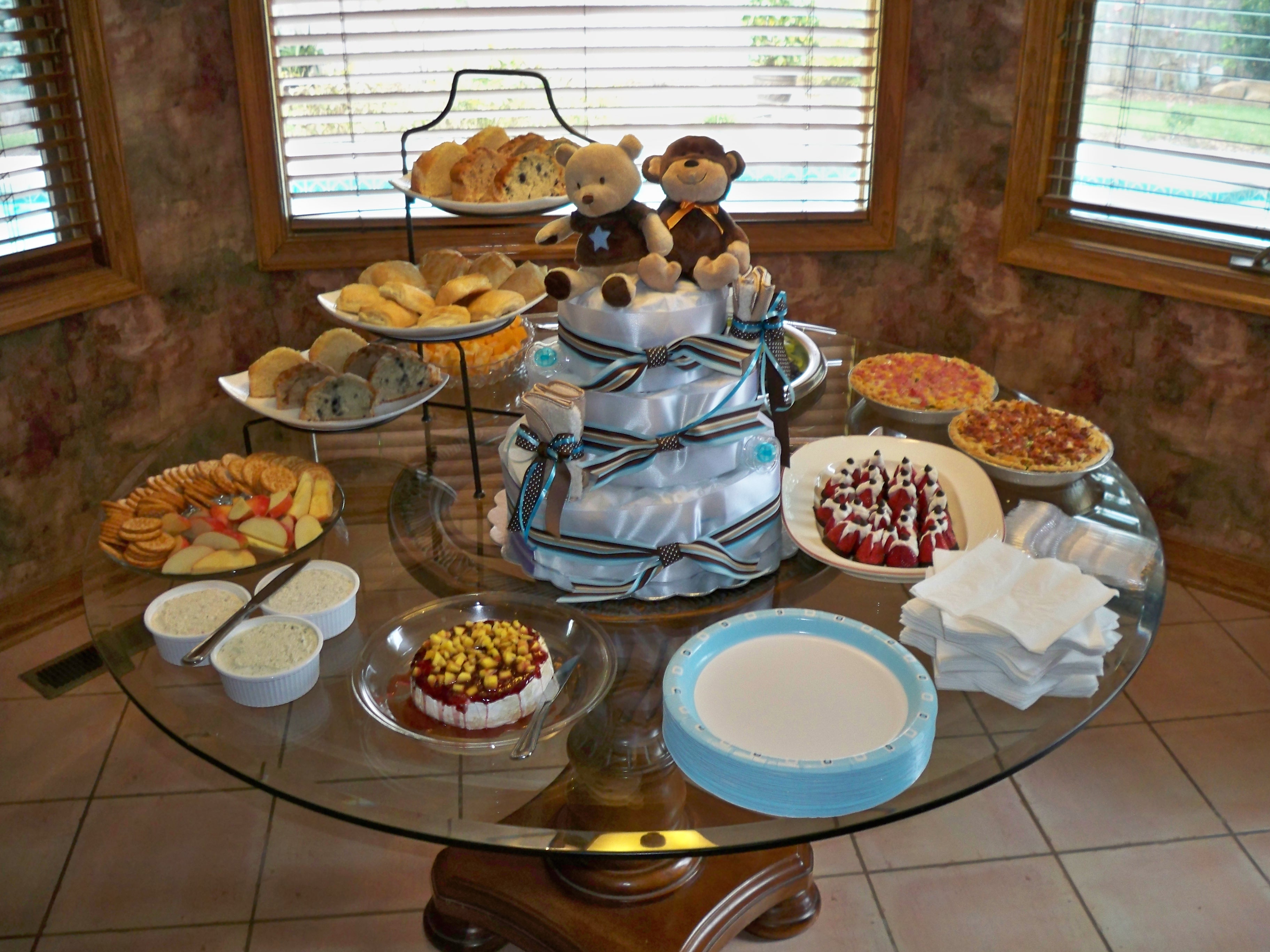 The YUMMY food and my adorable diaper cake.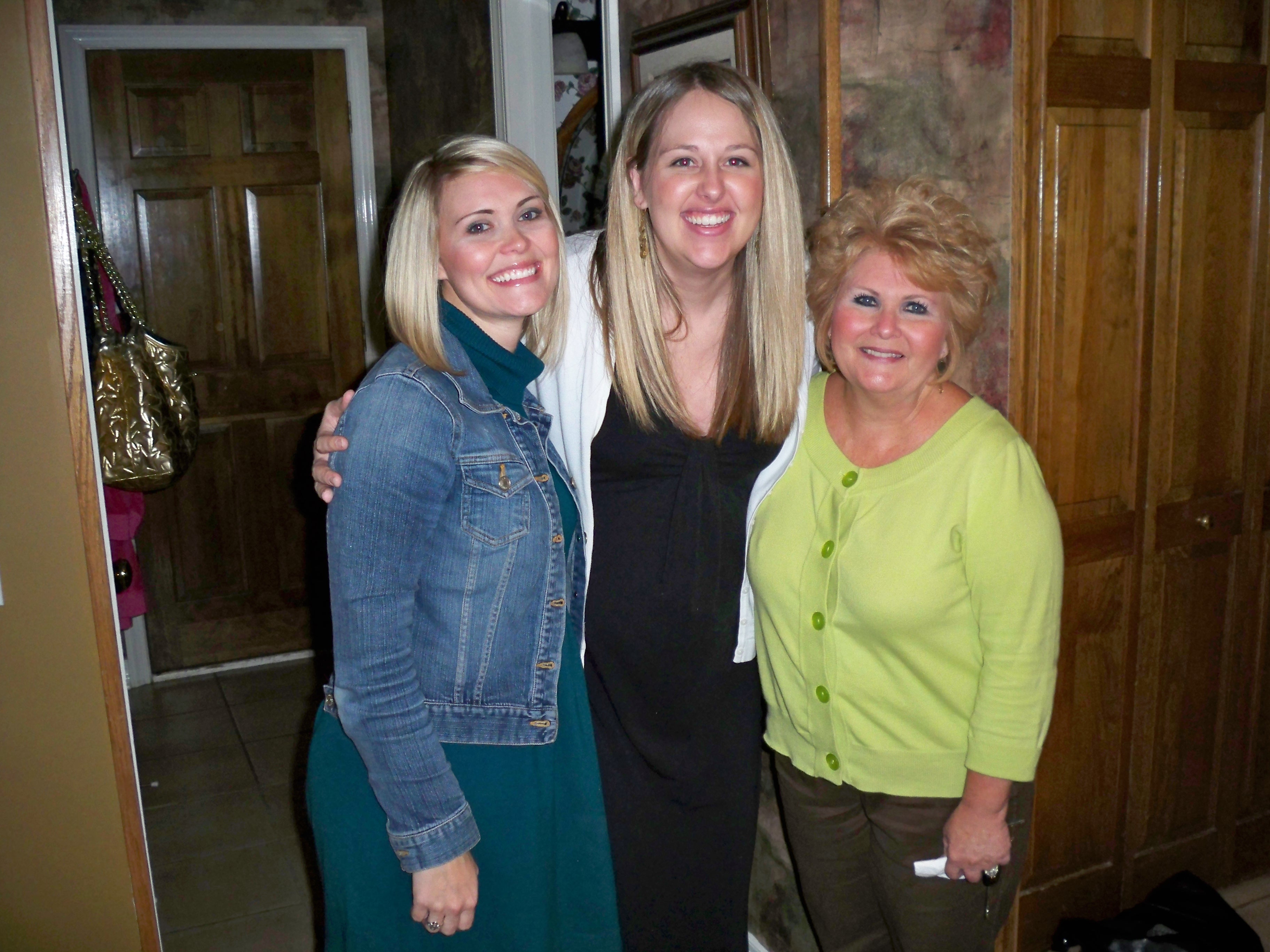 Me with my amazing friend Katie & her seriously ADORABLE mom, Paula.
Two of my all-time favorite people.
When my mom was in the hospital right before she passed, Katie would come hang out with me every single night and take me for late-night coffee talks….PERFECTION when it comes to a friend.
She was pregnant with Owen who came the following April.  We always wanted to be pregnant together!!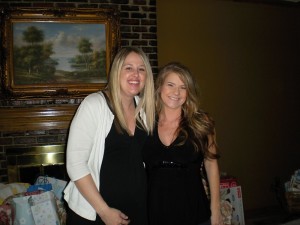 Me with my best friend since 7th grade, Kelsey.
She was pregnant with Skylin, who was born that November.
This girl knows me INSIDE and OUT and loves me no matter what.
We have seen each other through more than most friends go through in a lifetime.
And finally…
Here was my baby belly at 22 weeks!  SCARY!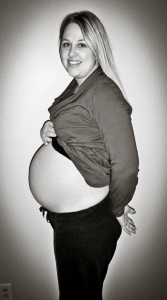 From about 27 weeks on I only gained 1-2 pounds.  Getting gestational diabetes helped keep the weight gain a minimum at the end.
Until next post…
The Mamarazzi