No, this wasn't their first 4th of July….their 3rd actually.  But, it was their first time to experience the fireworks.  The first year they were almost 6 months old and I was more worried about the fireworks waking up my babies!  Last year we had been to the lake house all day and only saw the fireworks on our drive home, which they slept through.  So, this year we got sparklers and poppers and a few others and they LOVED them!  We went to Kiki & Pappy's house for dinner and then let them play and it was hysterical!  Sutton would just throw the poppers on the ground one by one without even looking.  Fynn liked to put them on the driveway and then step on them.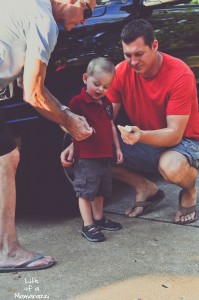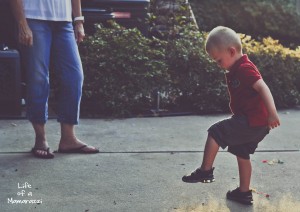 Since Fynn can be a bit of a weeny I suggested we use the plastic cups as shields (something I saw on Pinterest) and it worked great!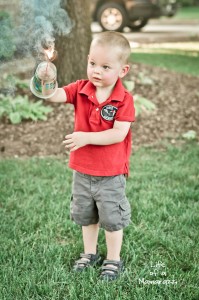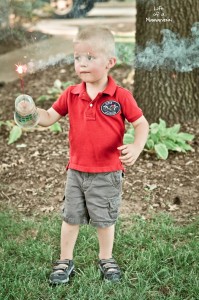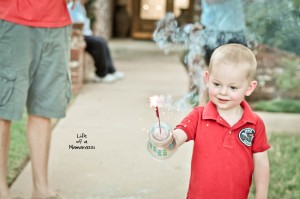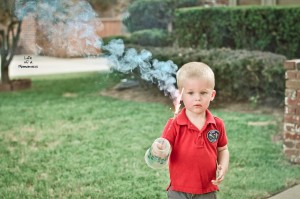 After our fireworks we headed down to the river to watch the BIG fireworks!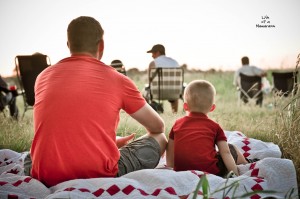 We ended up waiting a while because we wanted to be there early when the jets flew over.  They had some airplanes at first, which the boys were glued to for at least 20 minutes and once the jets flew overhead Fynn FREAKED OUT!  Sutton loved them!  Fynn, not so much.  Well, not so much until Pappy said HE liked the jets…then of course Fynn had to announce, "I like the jets!"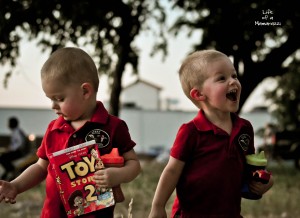 Side note: Sutton has become attached to this random cover to the Toy Story 2 movie case.  It is so worn out and we somehow managed to get two of them so he always wants Fynn to carry the other.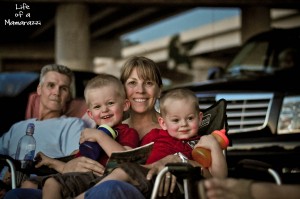 I've seen countless firework shows in my 31 years of living but seeing it through my kids' eyes for the first time was so cool.  They were mesmerized!
Hope everyone had a great 4th and THANK YOU to all our service men and women for protecting our FREEDOM!
Until next post…
The Mamarazzi