We love our neighborhood pool for multiple reasons.  We get to use it but don't have to worry about the upkeep and cleaning.  We don't have to prepare it each spring for summer and don't have to worry about closing it up for winter.  But the best part is it is AWESOME for kiddos!  One entire end of the pool is  a gradual ramp like the ocean and it only goes to 3 feet deep, making it perfect for our tall boys.
We want the boys to be comfortable with the water so we have been trying to take them as often as possible.  They get so excited and say, "I go swim in the water" over and over.  The only bad thing is it is closed Tuesday for maintenance.  We learned that one the hard way!  We got the boys all excited and dressed for their wagon ride to the pool and then as soon as we got out of our garage we realized it was closed.  That was not fun!  Major parent fail.
Our boys are complete opposites!  Sutton is carefree and adventurous while Fynn is much more reserved and timid.
It is going to be a great summer!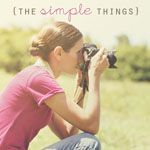 Until next post…
The Mamarazzi