Daddy is at a seminar all day today and tomorrow so it's just me and my guys!
Their recent obsession is playing in our bedroom and on our bed.
Oh, AND Yo Gabba Gabba!  We used to watch it before we cancelled part of our cable and lost Nick Jr.  I recently bought a DVD for them and it is almost ruined because we have watched it so much.  I don't feel like it's a complete failure as a mom to let them watch it because they are learning colors and dancing and having fun.
Sutton also discovered mommy's elliptical machine in our bedroom!
He would get on one of the foot pieces and go "WEEEEEEE!" as it moved down.
This is our crazy Saturday morning in our jammies!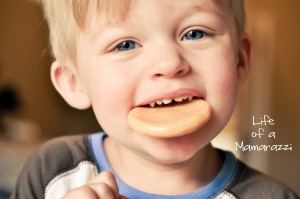 Fynn being silly!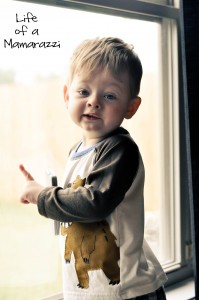 It's cloudy and SO windy so no playing outside this morning.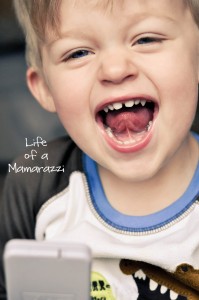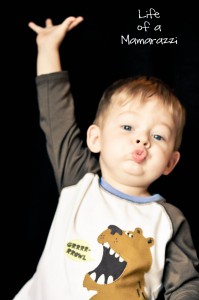 Sutton doing his "elephant" impression.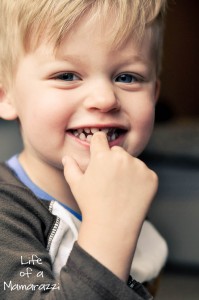 TEETH!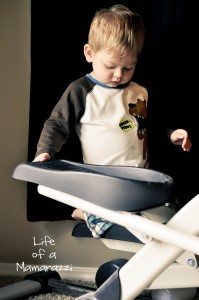 This elliptical is fun!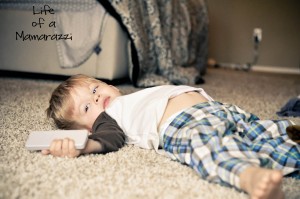 And I'm spent!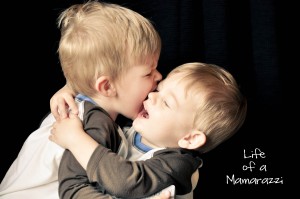 Best for last!
Until next post…
The Mamarazzi