I'm convinced there is something in boys' DNA that makes throwing rocks into water fun.
After the birthday party at Safari Joe's, we went to spend the night at the lake house with some of our best friends.
The backyard is HUGE and my step-dad had someone come clear off the shore, which made it perfect for the boys' to play and throw rocks.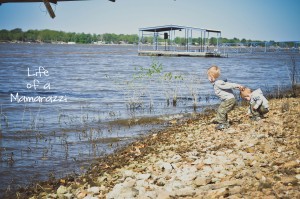 I love how Fynn really gets into his throwing efforts.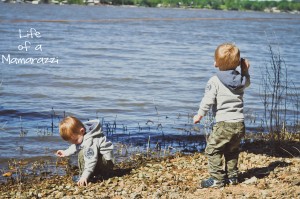 It's all about finding that perfect rock.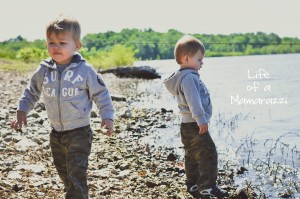 We are such tough guys!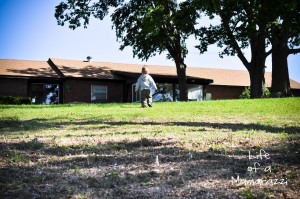 And we are done.
Now that the boys are older we will be spending more time at the lake house.
It's so quiet and relaxing!  And our kids are easily more entertained outside than inside.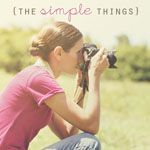 Until next post…
The Mamarazzi