Today we went to a car show with Kiki, Auntie Jenny and cousins Eric and Elliot.
There were TONS of people and some very fun, cool cars.  This was my favorite.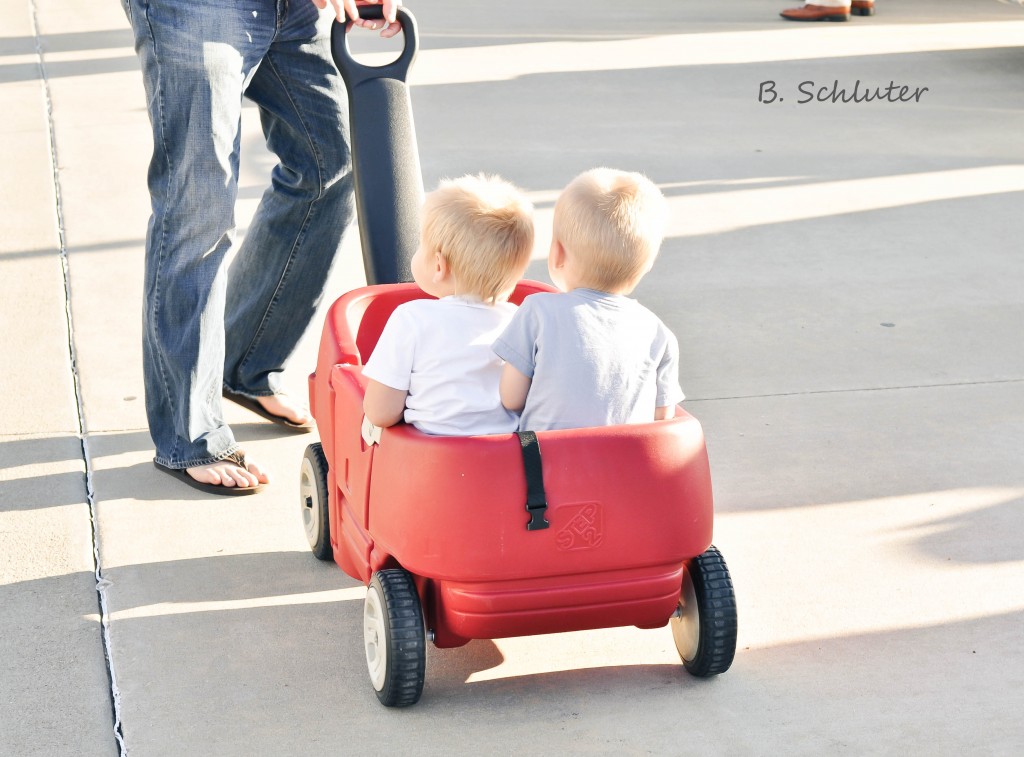 Fynn & Eric got to ride in the wagon and Eric kept wanting to sit with Fynn so he could see what was ahead.  So cute!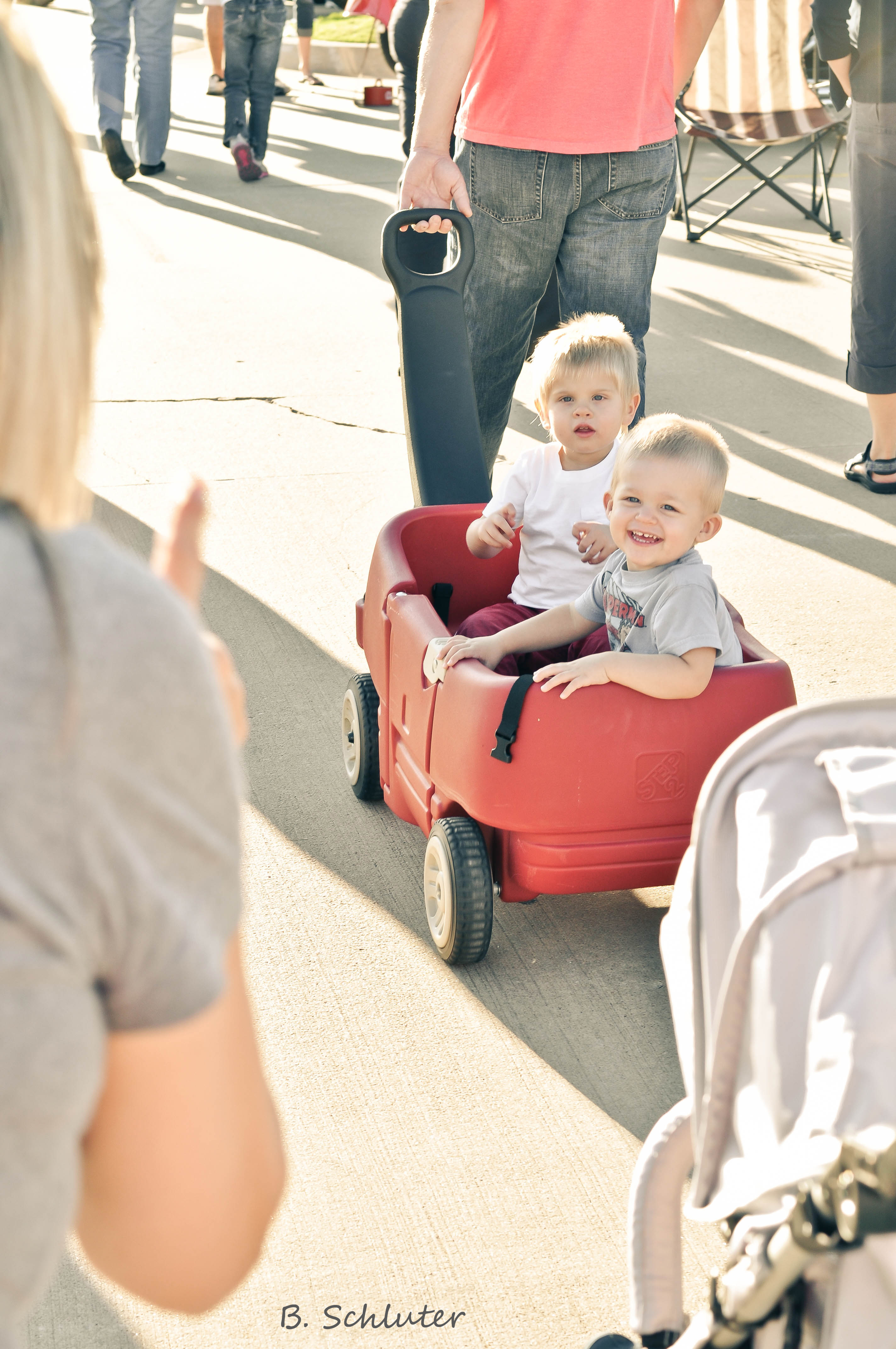 There was live music and the boys were dancing in the wagon.  Kiki was trying to get Fynn to do his signature move!
Love the smile on his face!
They had different bounce houses and one was PERFECT for the boys size!
I didn't know if they would go in or not but once they were in and Daddy showed them what to do they were LOVING it!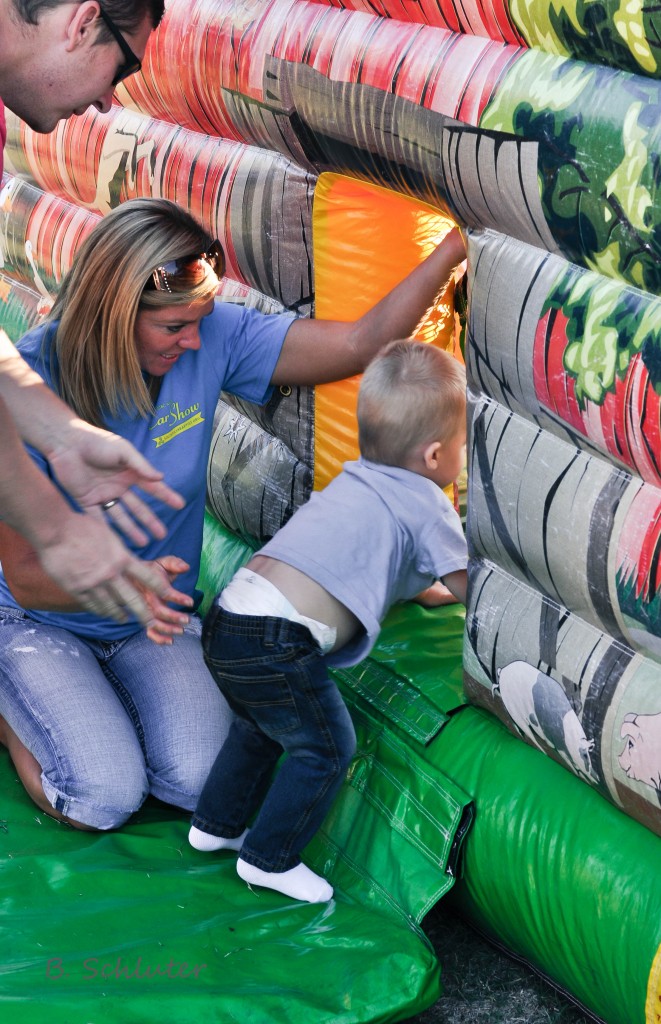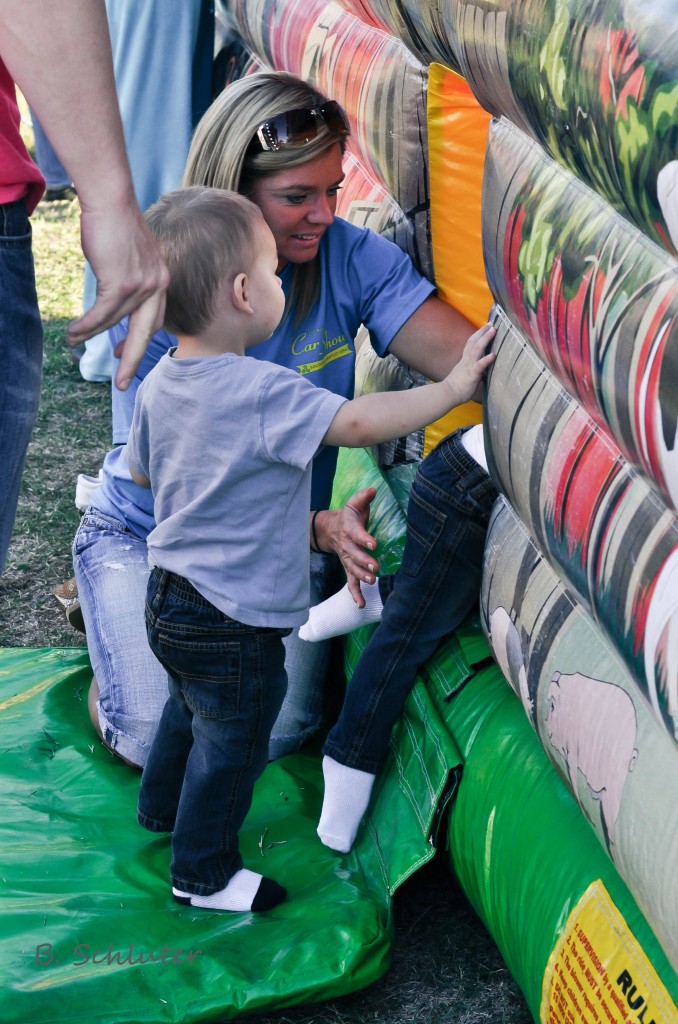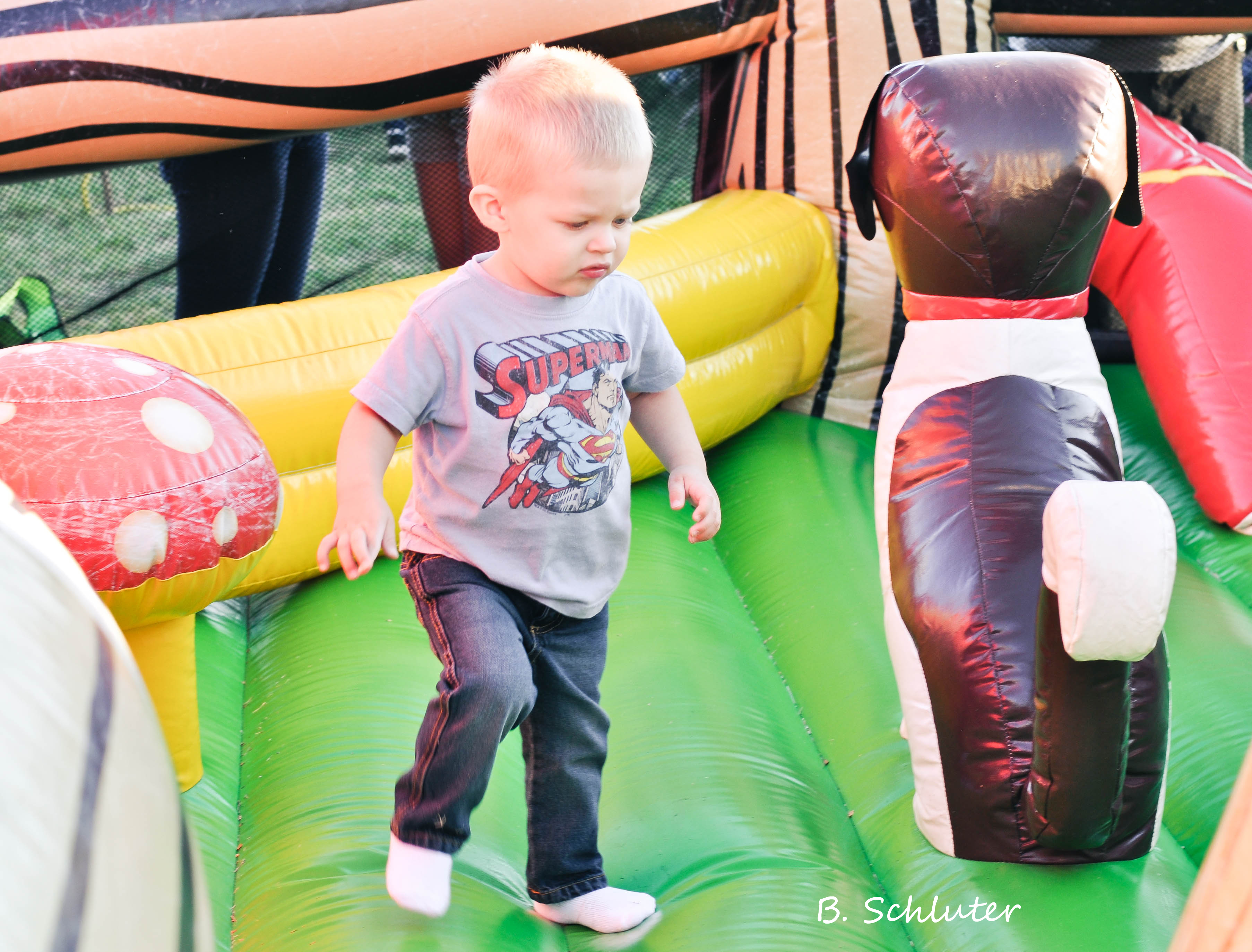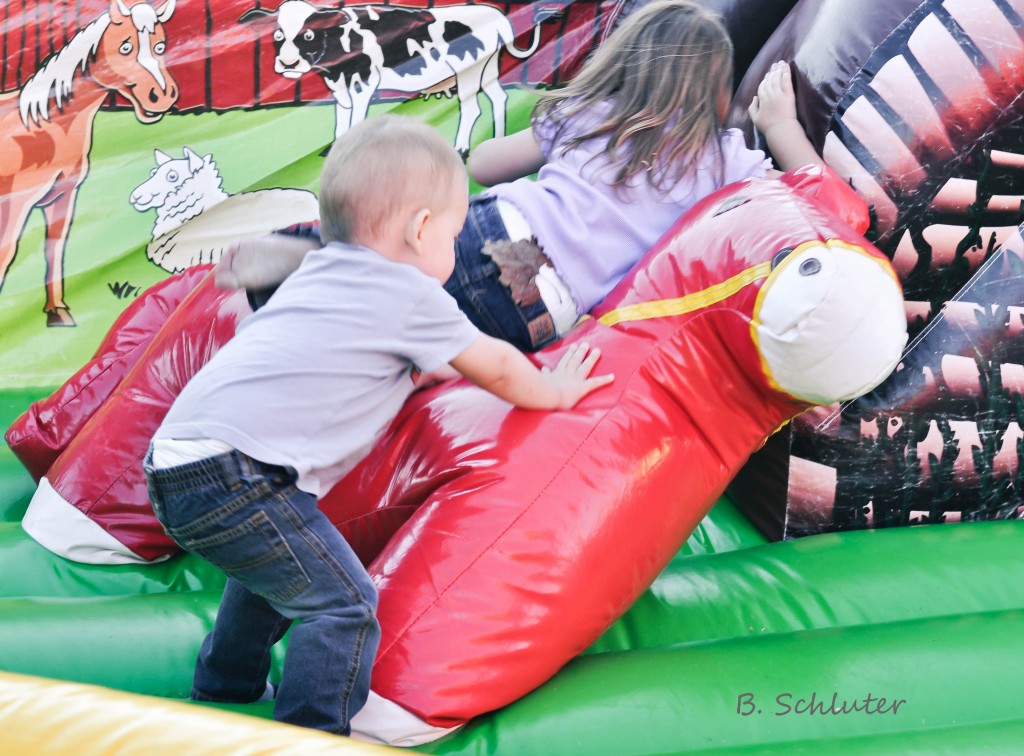 Two seconds after I took this picture the girl got off and it flew back toward Sutton and he went flying back.
He laughed!  As did I. 🙂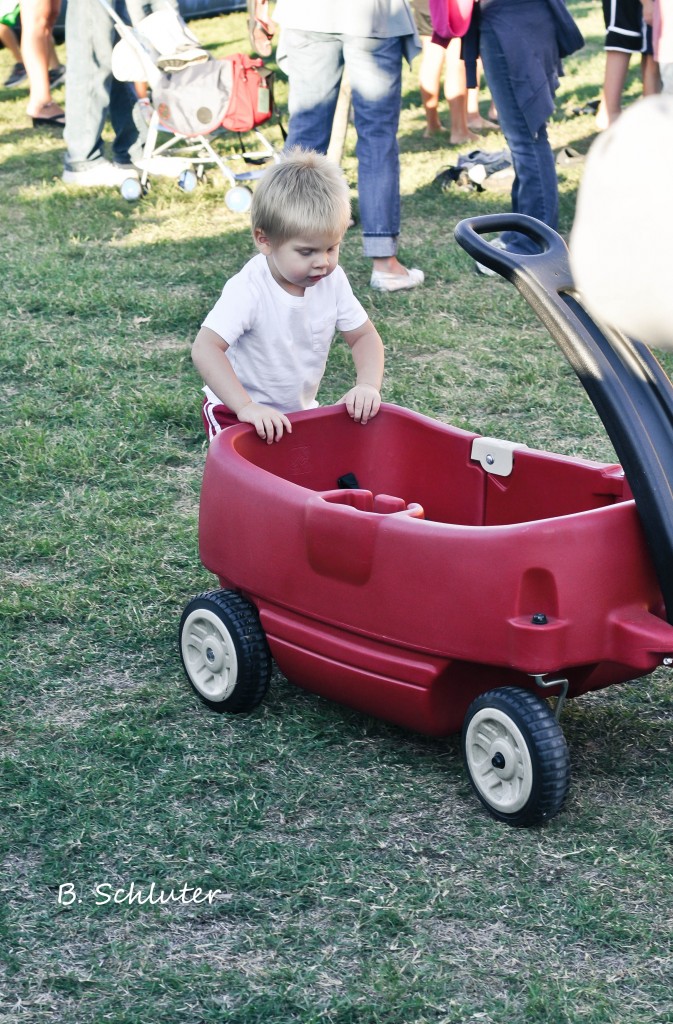 Eric just wanted to push the wagon around.  This kid has always LOVED pushing stuff around…cars, lawnmovers, wagons, everything.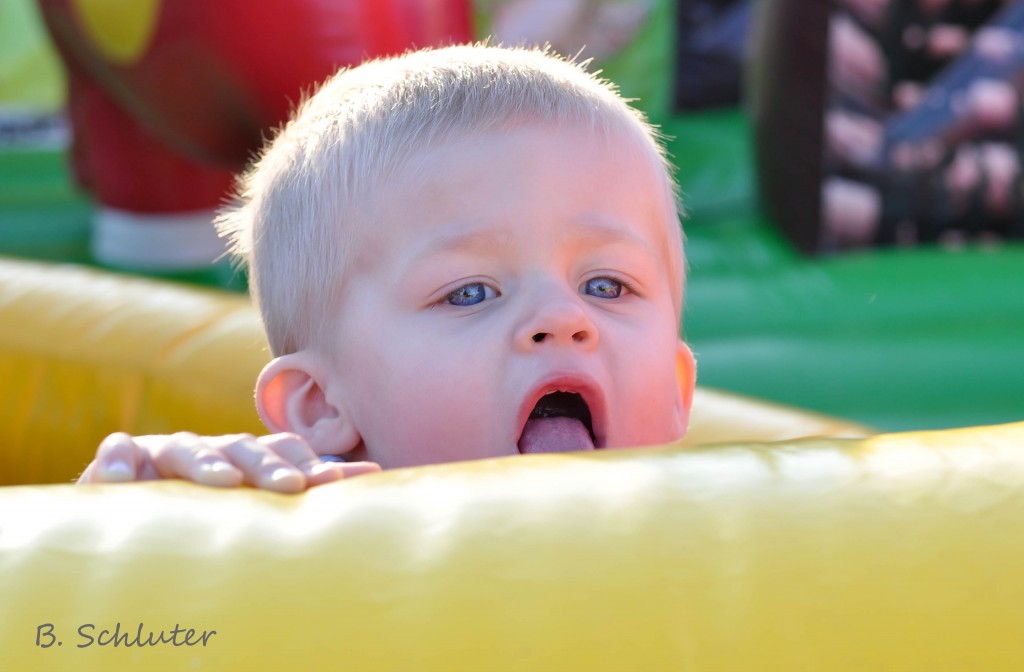 He wasn't licking the bounce house he just always has his tongue out!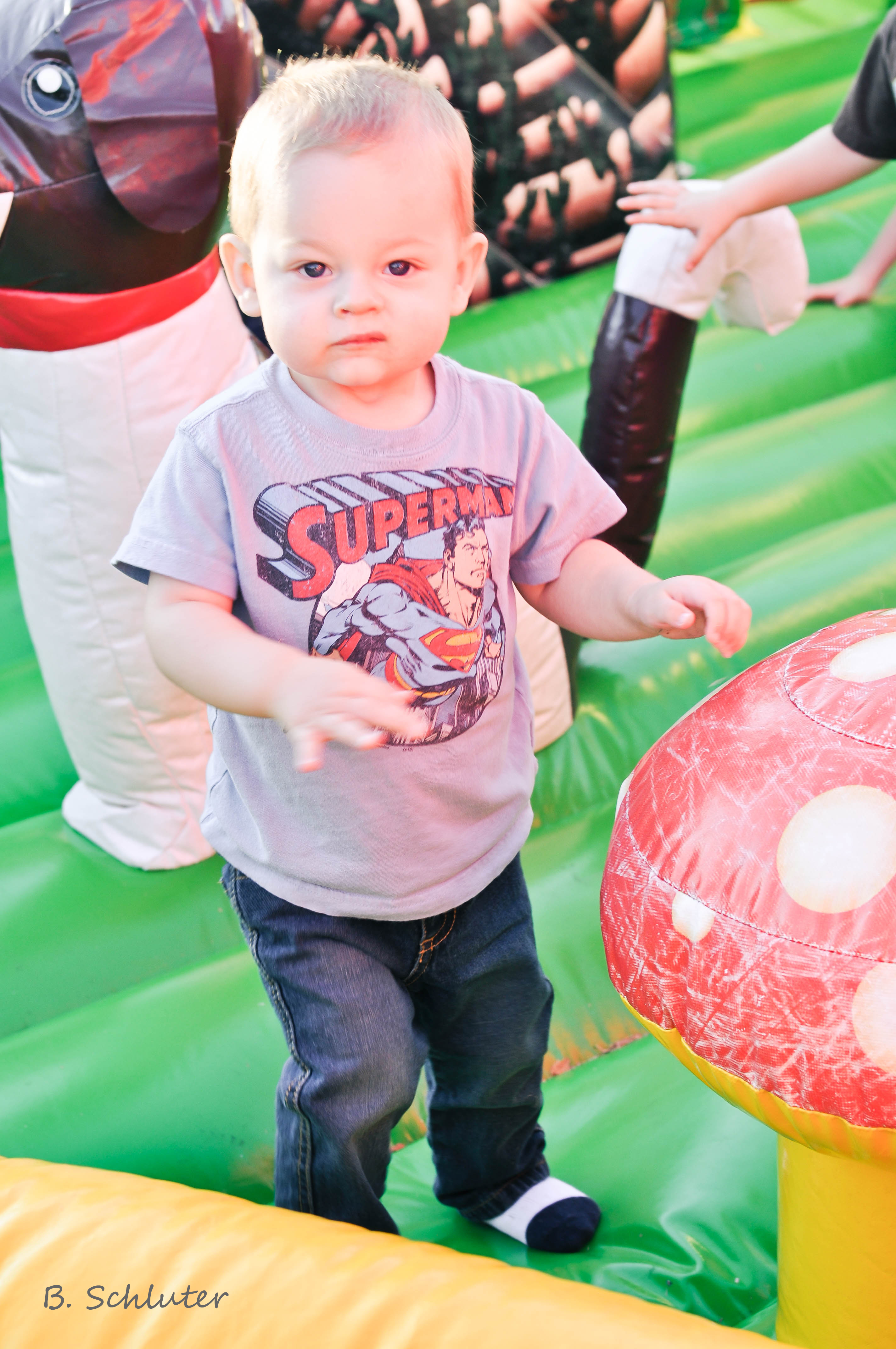 If the boys' birthday was during warmer months I would definitely rent one of these for their party.
They LOVED it!
Until next post…
The Mamarazzi