Yes, my boys see a camera and they know to look at it and smile.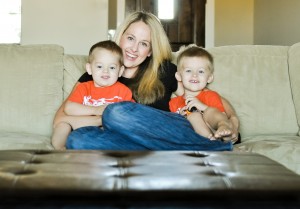 I think I will begin documenting life once every few months in this spot with our tripod and remote.
It was fun to compare to our last picture like this taken back in March.
Happy Thursday!
Until next post…
The Mamarazzi