Those that know me know I was a bit terrified of having a daughter.  I'm a jeans and flip flops girl with very little makeup and the same hair style all the time.  In college I had a friend ask me if I ever wore anything other than white, black or gray.  Nope.  The thought of having a daughter was intimidating and a bit overwhelming.  But because we had two boys everyone was overly excited and kept saying things like, "now you will get your girl!" and "now your family is complete" and so on.  But, I also got a lot of people saying that having a daughter would be incredibly healing for me as a mom navigating this world without my mom.  I went along with that thought but deep down I felt like it would make me just miss her even more.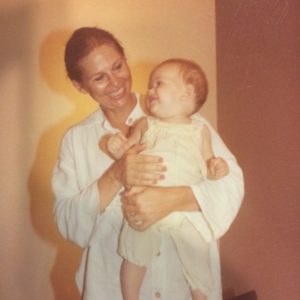 Me and My Mom
So, my entire pregnancy I tried to mentally prepare for this little girl.  I bought her clothes, yet it took a long time for me to buy something pink.  Everything was white, black, gray or chambray at first.  I cringed at frilly bows or super girly outfits and struggled with decorating her room at first because I couldn't do anything overly girly.  I think because I had twin boys first everyone expected this explosion of girly to come out but that didn't happen.
Those that knew my mom knew she and I were super close.  She was the person I called when things were tough at boarding school (yes, I chose to go, I wasn't sent there for being in trouble), she was the one I cried to when a boy broke up with me, or when a friend hurt me, she was my best friend.  We went on special trips together – the summer before my junior year at boarding school we spent a week in NYC just the two of us at the Plaza Hotel with delicious dinners, shopping and room service.  We would escape to OKC for a night to stay at the Waterford hotel and shop and have dinner.  We had so much fun together.  We drove to OKC quite often for hair appointments, to see the orthodontist and shopping.  We would blast Hall & Oates, Phil Collins, Barbara Streisand or Jackie Wilson and sing at the top of our lungs.  I was the only person in my school who loved that music but it meant so much more to me than just a song.
Although we were extremely close we also butted heads often.  I wanted to wear Umbros and a t-shirt every day while she wished I would wear dresses and skirts.  She bought me so many clothes that never had the tags removed because I just wouldn't wear what she wanted me to wear.  She would always tell me to put on mascara (my best friend Kelsey still jokes about this with me) and every time I put mascara on now I think of her.  She sent me to cotillion classes and modeling classes but I was just a tall, lanky, awkward tomboy.  So, even though we were close we had our moments of disagreement too.  But now I have to laugh every single time Evie demands a TWIRLY dress with lots of pink and ruffles.  I know that is all my mom!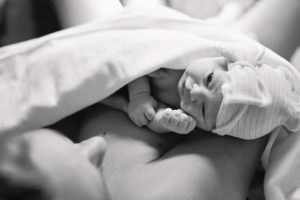 My first time holding her
When Evie came she was a challenge from the very first day of life.  She had a tough start with internal bleeding and a stay in the NICU at the children's hospital.  She was a horrible sleeper, wouldn't take a bottle and never had interest in eating solid foods.  She's still a horrible eater but sleeps much better (thank you essential oils!) but she fights me on clothing and hair styles and anything she can.  I keep having flashbacks of my childhood and I know for certain my mom is laughing during those moments.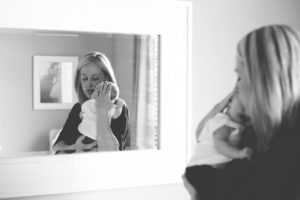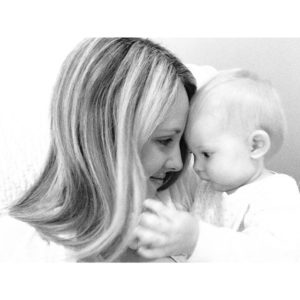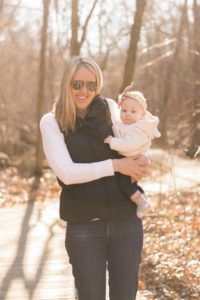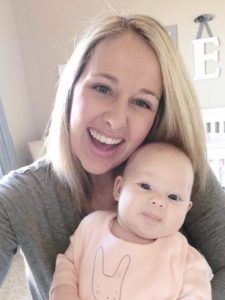 But these three and a half years with her as my daughter has truly been healing.  Those people were right.  I missed that mother/daughter bond so much.  I was worried it would make things worse and I would just miss her more but that's not the case.  I now have a daughter that loves pink, twirly dresses, babies and all things girly.  She is slowly bringing out a girly side to me too, which my mom would love.  She is feisty and stubborn (sounds like someone I know) but she has the sweetest heart.  She loves fiercely and gives the best hugs and kisses.  She makes me laugh daily and frustrates the heck out of her brothers.  And I'm certain we will always have the Surrender essential oil on hand with this one.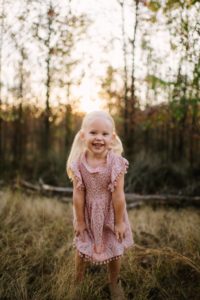 Yesterday we had our nails done together for the first time and even though it was such a simple event that women have done every single day, it was a nice little reminder of the fun things she and I can do as mom and daughter in the years to come.  Just like my mom and I got to do.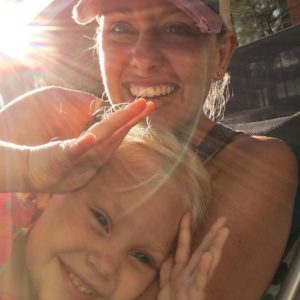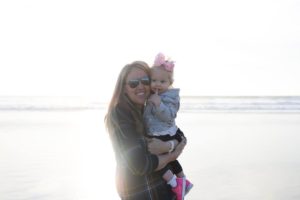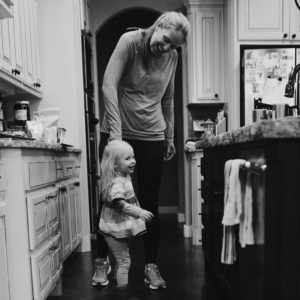 Five months ago I watched a sweet friend lose her precious daughter.  It was such a shock to everyone and something that shook me to my core.  Seeing her walk this journey of indescribable grief is a reminder – daily and sometimes hourly – to not take these moments for granted.  We never know when God will call us home because tomorrow is never a guarantee.  Take each day and make those memories with those you love because until we are all reunited in heaven, those memories are all we have.