First post…I've been trying to decide what I want to write about in my first post on my new beautiful blog. First, I must thank Jesse @ www.goodgirlgoneglad.com for doing my custom design. She created this page and made my goal and vision into reality. She rocks!!
This is my world – wife to an amazing man that practices chiropractic, he's an incredible husband, best friend and father to our boys. Mom to twin boys born January 2010. After struggling to conceive for over 3 years, our two little miracles joined our adventures in life and not only made it more fun but showed us a whole new level of love one cannot describe with words. I try to capture as much of that joy and love with a camera. I have always been the girl with the camera. In college I was always taking photos and now that I have children I can't help myself. It's almost an addiction. I can easily take 200+ photos in one day. I just hope to capture every moment I can with the click of my camera.
Meet my family.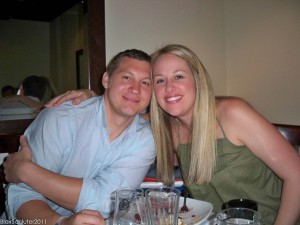 Jason – love of my life, great Christian man, fantastic chiropractor, involved and loving father and overall the one I have the most fun with. We married young and fall more in love with each new day. He is not one to talk negatively about people and does not gossip. He is talented in so many areas. He can fix anything, whether it is an issue in the house or your car he will take care of it. He can build pretty much anything he wants, an engine to a car, a deck, a fence, a dining room table…you name it.  He is a man of integrity and has the kindest soul I've ever known.  I'm so thankful he approached me on that front porch at a college party in October 1999 and told me I was beautiful.  That was the day our adventure began as two young kids in love who have now grown into a beautiful family.  There have been bumps in the road at times yet he has taught me what true, unconditional love means and has shown me encouragement, support and affection when I needed it most.  Thank you God for bringing Jason into my life.  I'm the luckiest girl to get to spend my life with him and our kids will grow into amazing young men because of their father.
Until next post….
The Mamarazzi