Today was the boys' first trip to the lake house.  Jason and I used to go every summer with friends and family but my last time there was two years ago and I was pregnant and exhausted so I didn't enjoy the full effect of being at the lake.
Fynn and Sutton had a lot of fun.  I am positive they will look back at their childhood and have plenty of fond memories at the lake house.
We laid in the hammock…
We played inside….had to take breaks so the boys' cheeks could return to a normal hue instead of BEET red from the heat and humidity.
We went down to the shore and Daddy showed the boys how to throw rocks in the water.  That was a HIT!  They did not want to leave.  As we were walking away they kept picking up rocks to throw.
I think there is something in the genetic make up of all males that makes rocks attractive to play with.
Boys will be Boys.
We played in the yard….plenty of space to run free!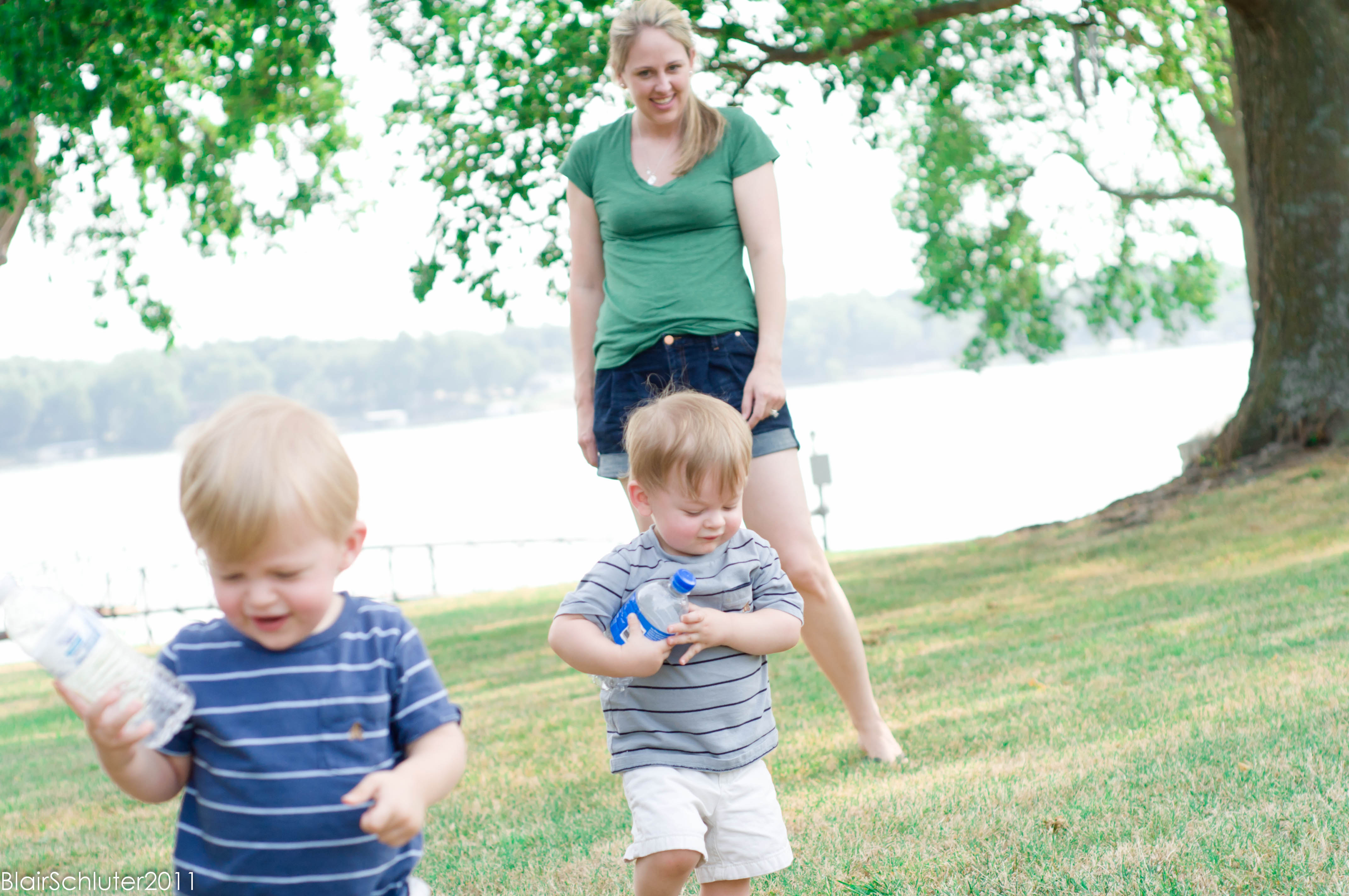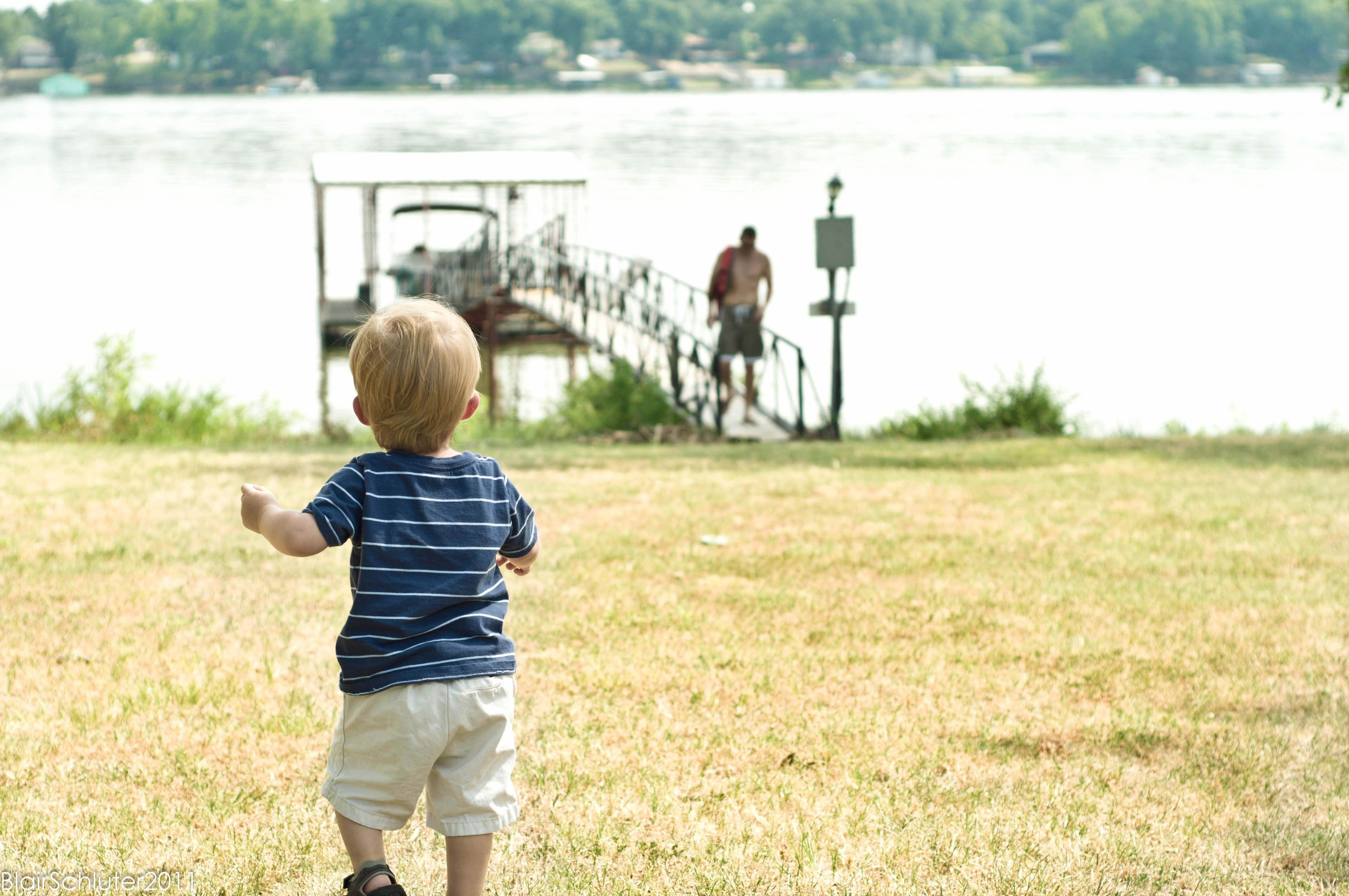 Watching Daddy coming up from the dock.  Dad got to clean the boat!  🙂  So much fun I'm sure.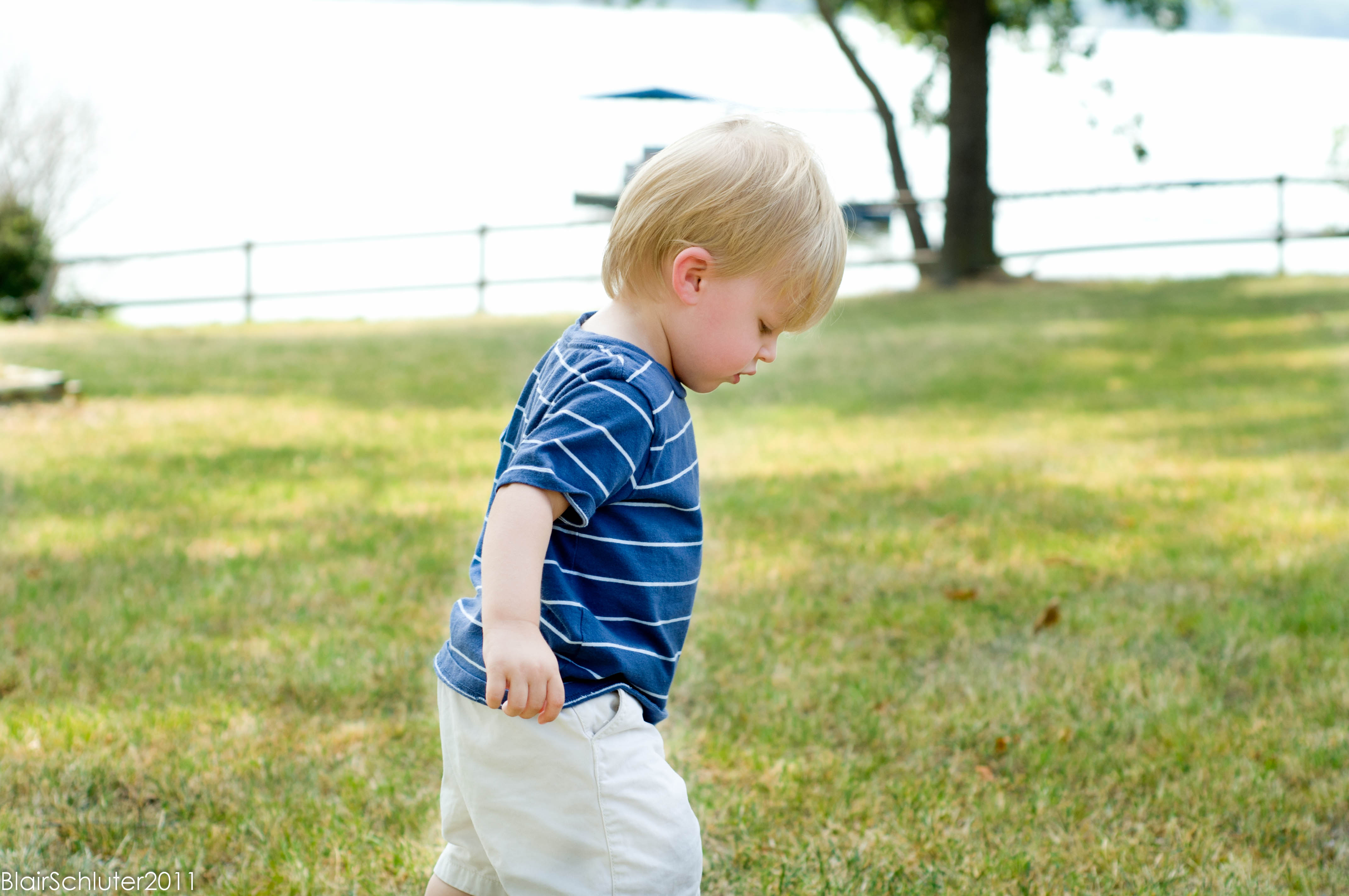 We even played in the game room and watched all the boaters from the window.
Yes I ended up taking more pictures of Fynn this time around because his brother was a good boy and slept an hour longer.
After grilling out for dinner we came home and as we pulled in our driveway we got to show the boys their first fireworks from our front yard.
Until next post….
The Mamarazzi