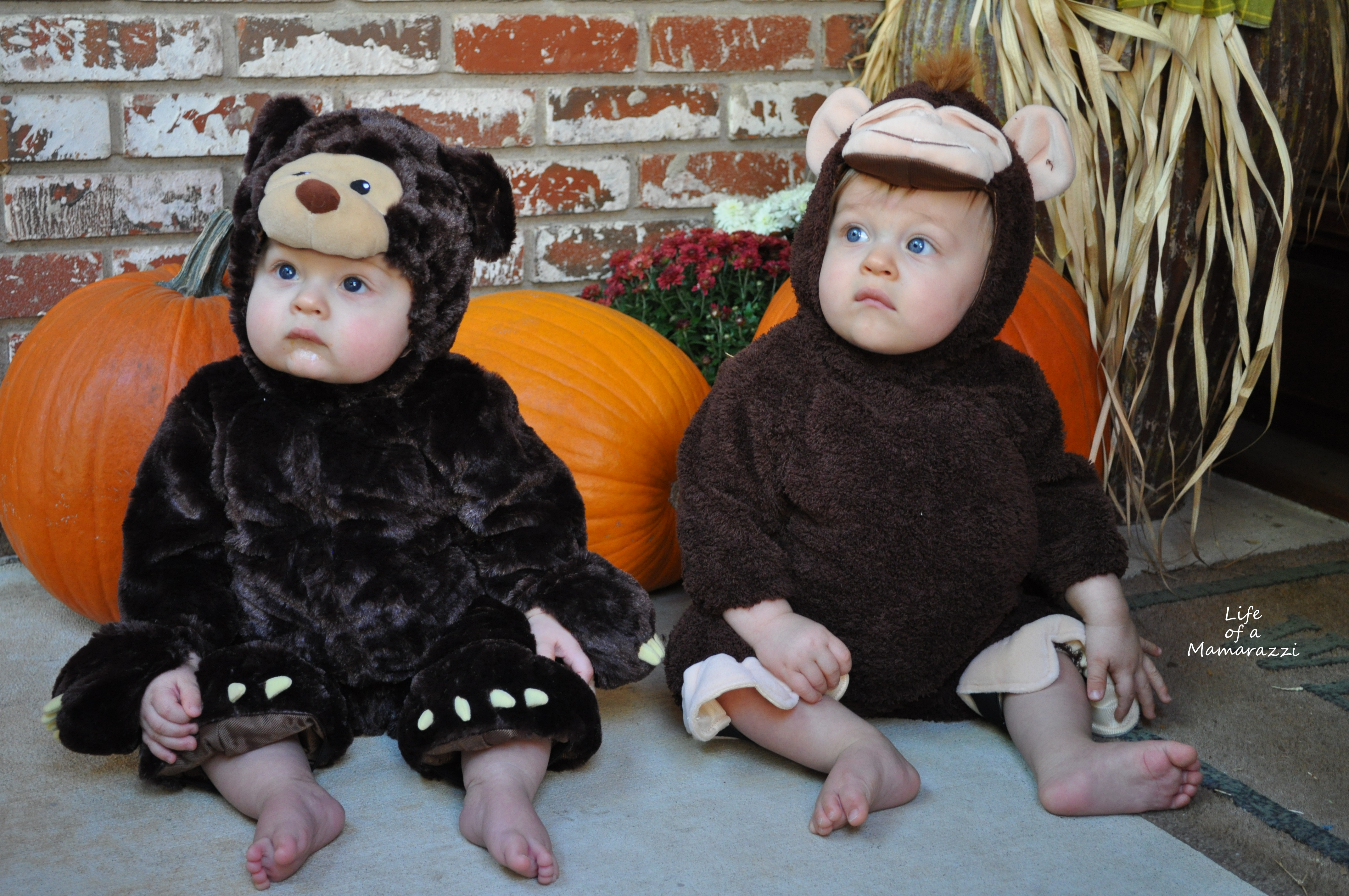 Last year we struggled with what I think ever parent of multiples struggles with….do we dress them alike?  Well we waited until the last minute to get costumes because it snuck up on us so fast and these were all we could find that we liked.
My sweet Bear and Monkey.
Notice the legs aren't long enough.  That's because we have TALL boys.  They should be tall, I'm 6'1″ and my husband is 6'3″.  Everyone in my family is tall too.  My brother is 6'6″.
Halloween is Monday and do we have costumes yet?  NOPE.
Might need to get on that.
Until next post…
The Mamarazzi