Oh my sweet Sutty boy!
These past few weeks you have been going through something, I just don't know what!
You have been SUPER attached to Mama.
You have become a picky eater once again.
You have decided you no longer like baths…..nor bubbles in the bath.
You have been waking up in the middle of the night crying out for MAMA!
You constantly have your hands in your mouth.  I felt a 2-year molar!
You will either take a 3 hour nap or barely shut your eyes for 5 minutes.  No happy medium here!
You love to pull the tail on your musical elephant over and over again when you should be sleeping.
You have been GLUED to Mouse.  He needs a bath.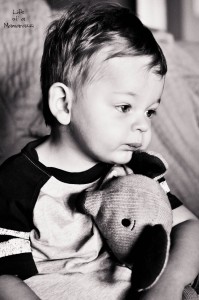 But today, I got a glimpse of my once independent child.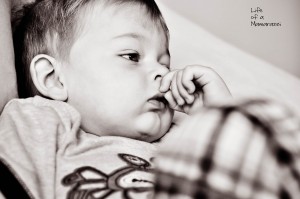 You always love playing with your lips, nose, chin, ears…anything really.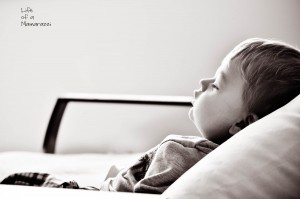 SWEET BOY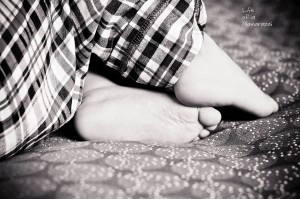 Along with playing with your facial features you LOVE to rub your feet together.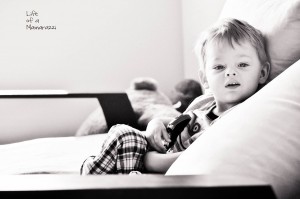 CAUGHT ME!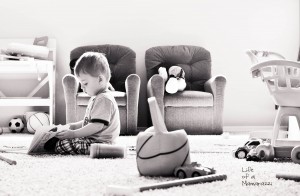 I know this is just a phase.
But, you are also constantly saying, "tank ew mama" literally ALL DAY LONG.
You might be attached to me but every time I hear, "hand mama!" I love reaching out and holding your tiny little hand.
Every single day I think about that day that will arrive before I would like it to, where you don't want to hold my hand.
And when you say, "hugs mama!"  I will GLADLY give you a BIG squeeze and a smooch because again, this won't last forever.
And even though you can get, shall we say "emotional," you have the sweetest, most loving side to you that makes me MELT every single day.  I pray with my whole heart you keep that loving side throughout your entire life and that you one day treat your wife as sweet as your mama.
I love you Sutton.
Until next post…
The Mamarazzi
P.S. Yes I know there is no mention of Bubba but even though you are a twin I will always treat you as two different children.  He will get his own letters from time to time.