Our closet has become the boys' favorite place to play!  It is located right when you come in from the garage and through the laundry room so they love to run in there and play.  If we have any clothes on the floor, they have to pick them up and put them in the hamper.  Then come the SHOES!  Mr. Sutton is OBSESSED with shoes.  It's hysterical.  And then of course, the HANGERS!  Oh what fun it is play with hangers.  They have a room FULL of toys, yet it's these cheap, plastic items that they love.  Go figure.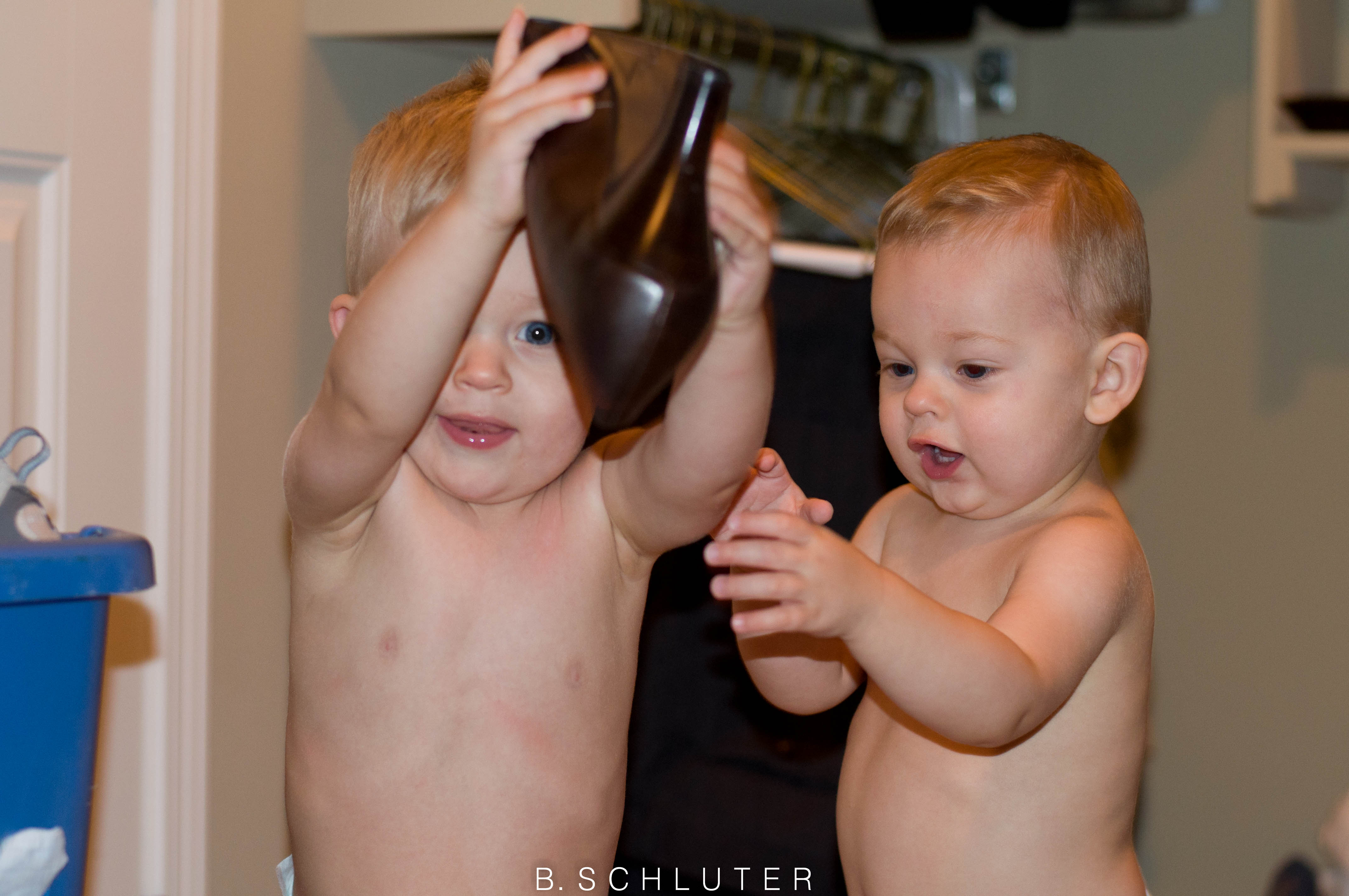 Fynn stole a brown high heel!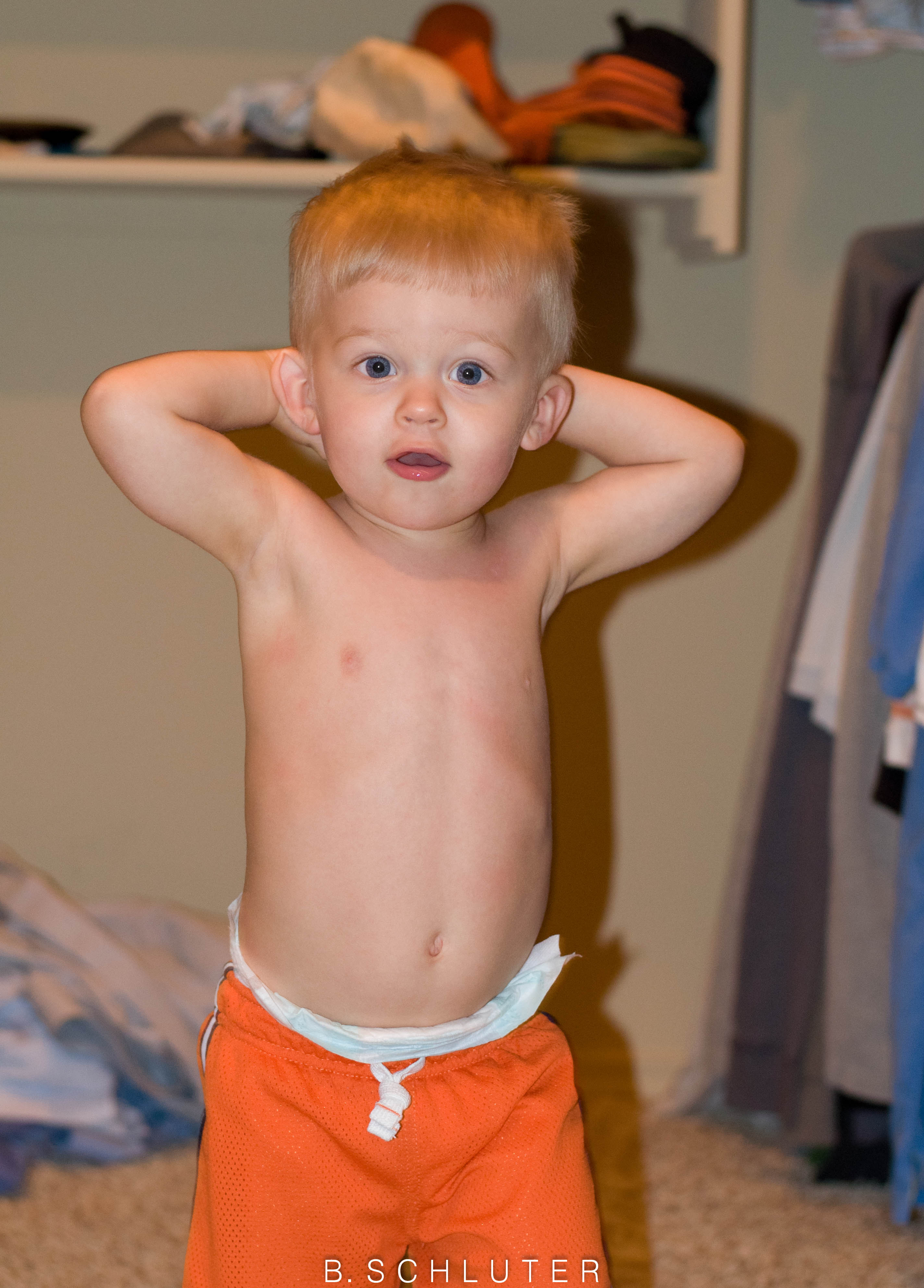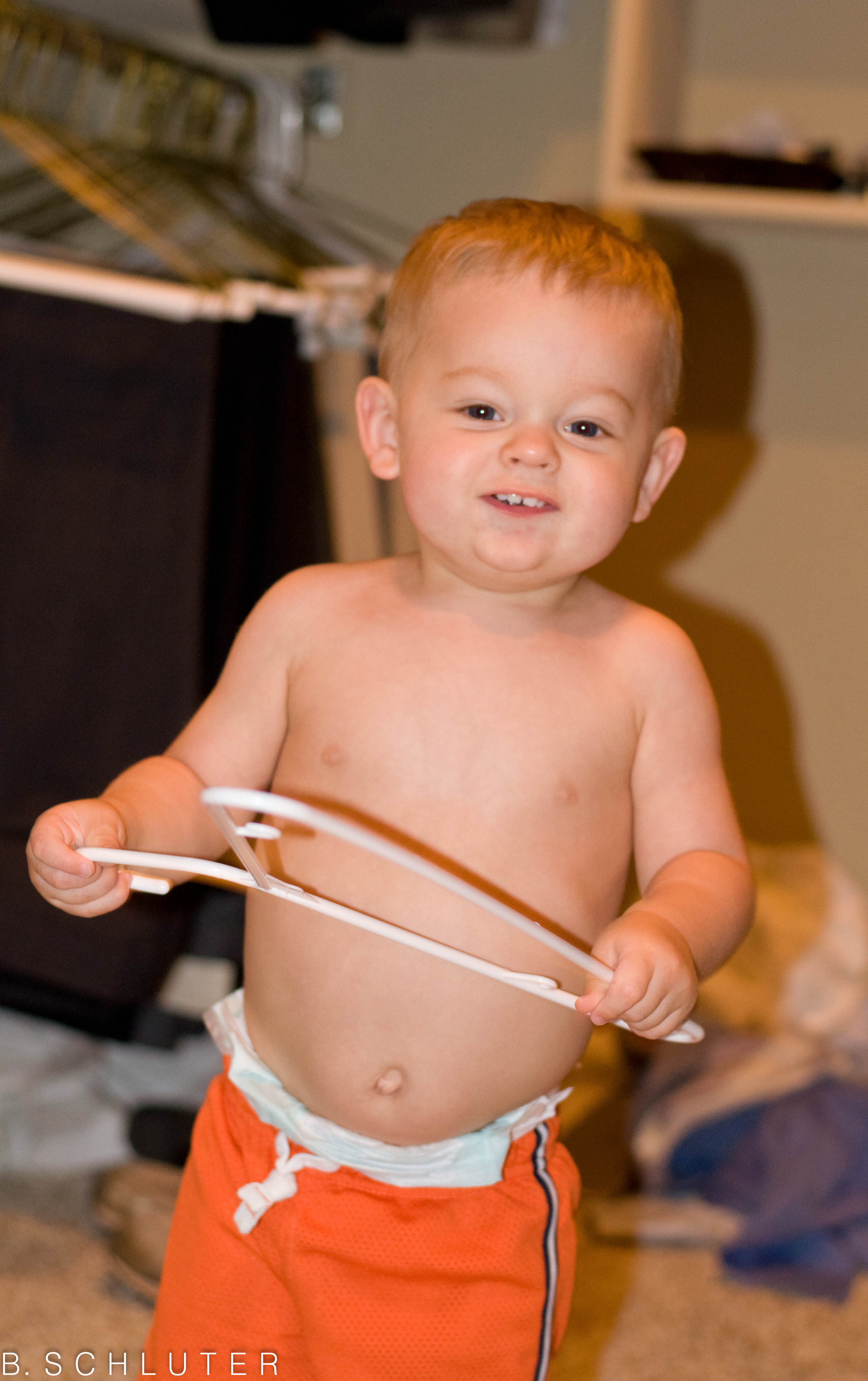 And there is ALWAYS some brotherly love – wrestling!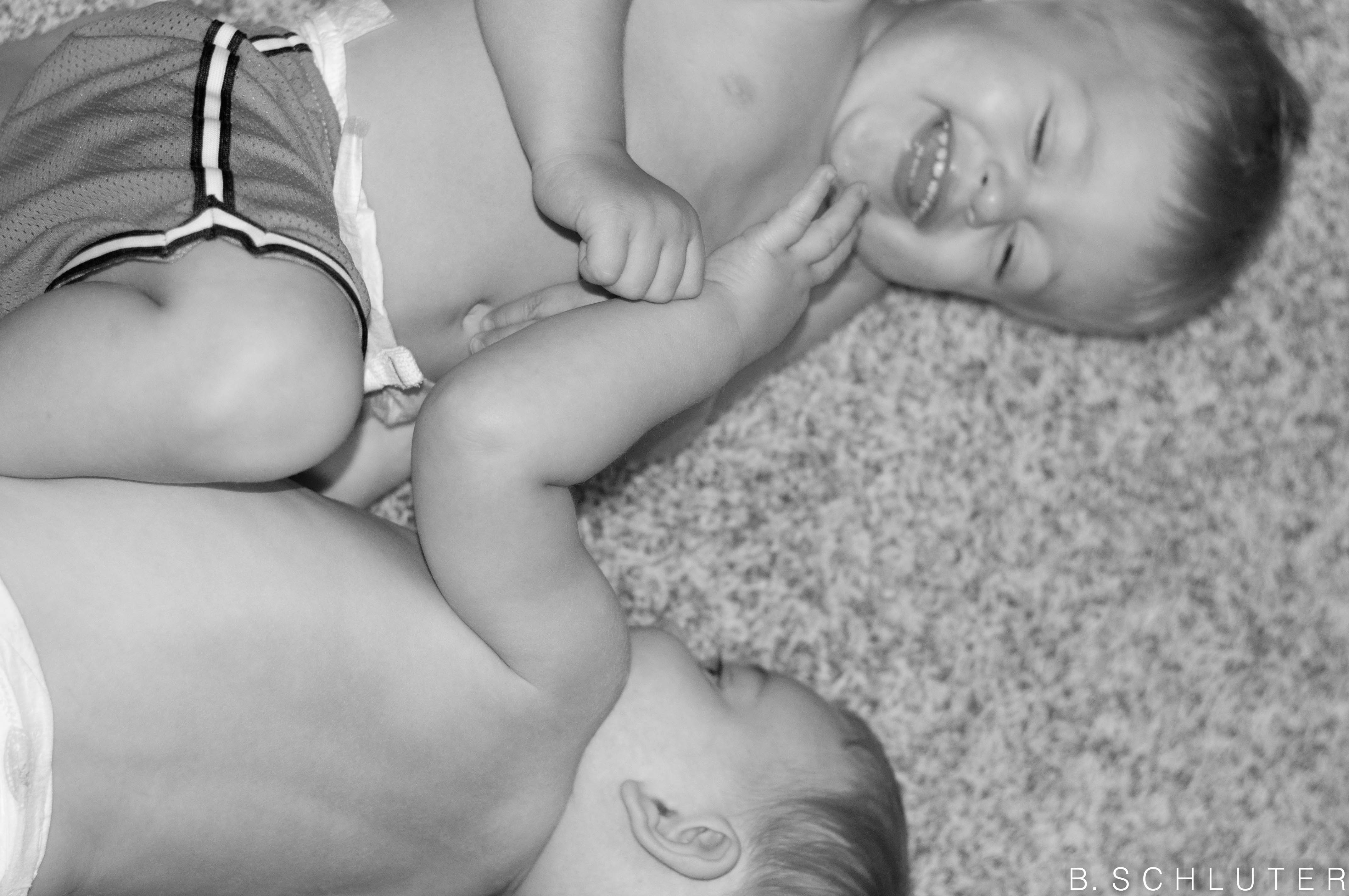 Oh how I love my little buddies!
Until next post…
The Mamarazzi