The boys' new favorite game to play outside is "chase mama" and I LOVE IT!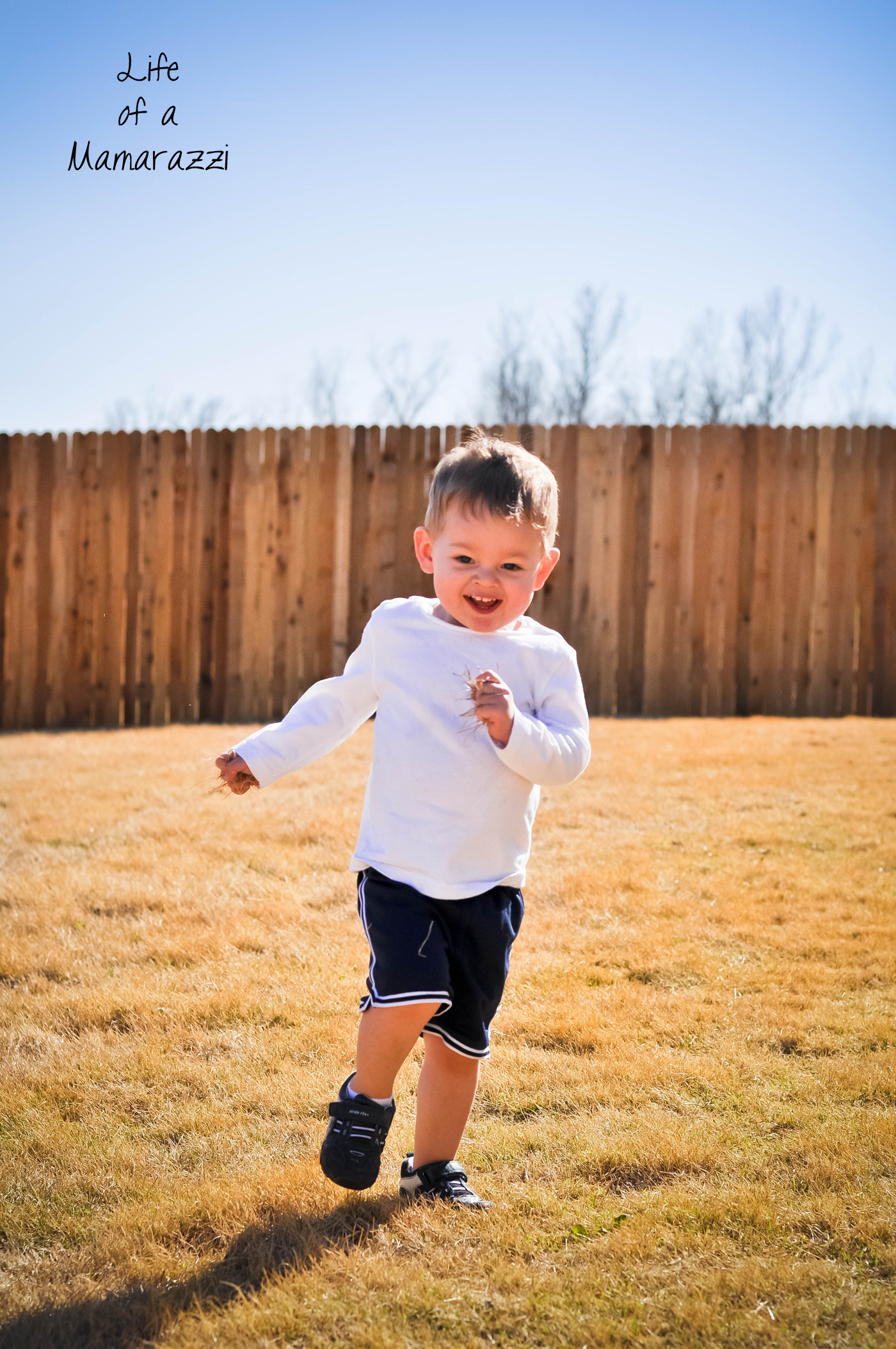 Yes, he has handfuls of grass that he likes to throw on my head and then giggle really hard!
I should probably not encourage them but it's so much fun.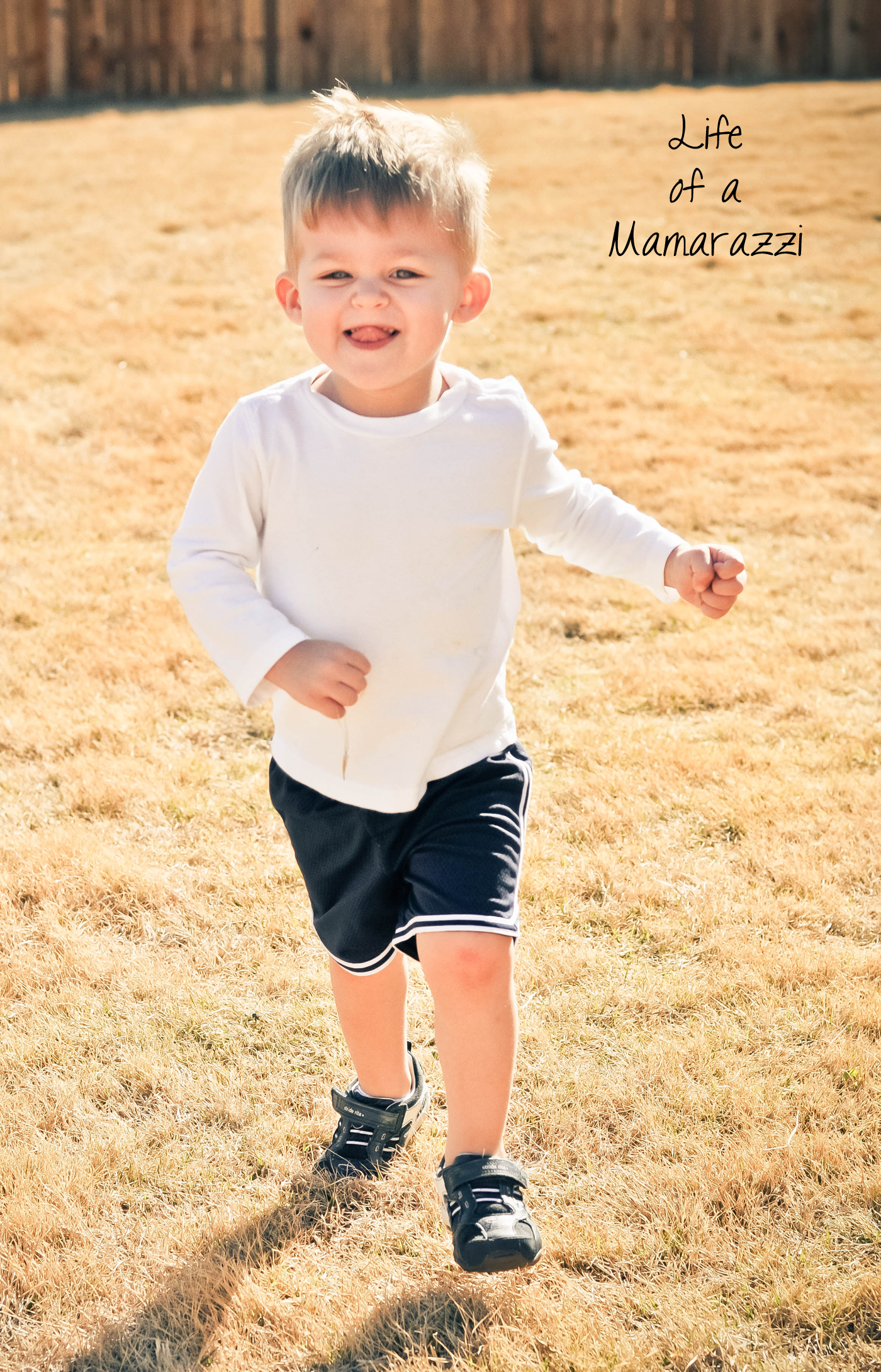 Yes I encourage them to chase me, who wouldn't want to see these smiles and hear those giggles!
Plus, any parent will tell you, any activity that wears the kids out is a good thing!
Until next post…
The Mamarazzi