Since Friday morning the boys have been kept inside due to all the sickness going on in our house!  With Fynn starting in on Friday morning and then Sutton joining in LATE Sunday night we had a VERY lazy, relaxing weekend at home.  Not very picture-worthy.  Yesterday afternoon both boys seemed to be feeling a LITTLE better and they were getting stir-crazy so we got to play outside and boy were they HAPPY!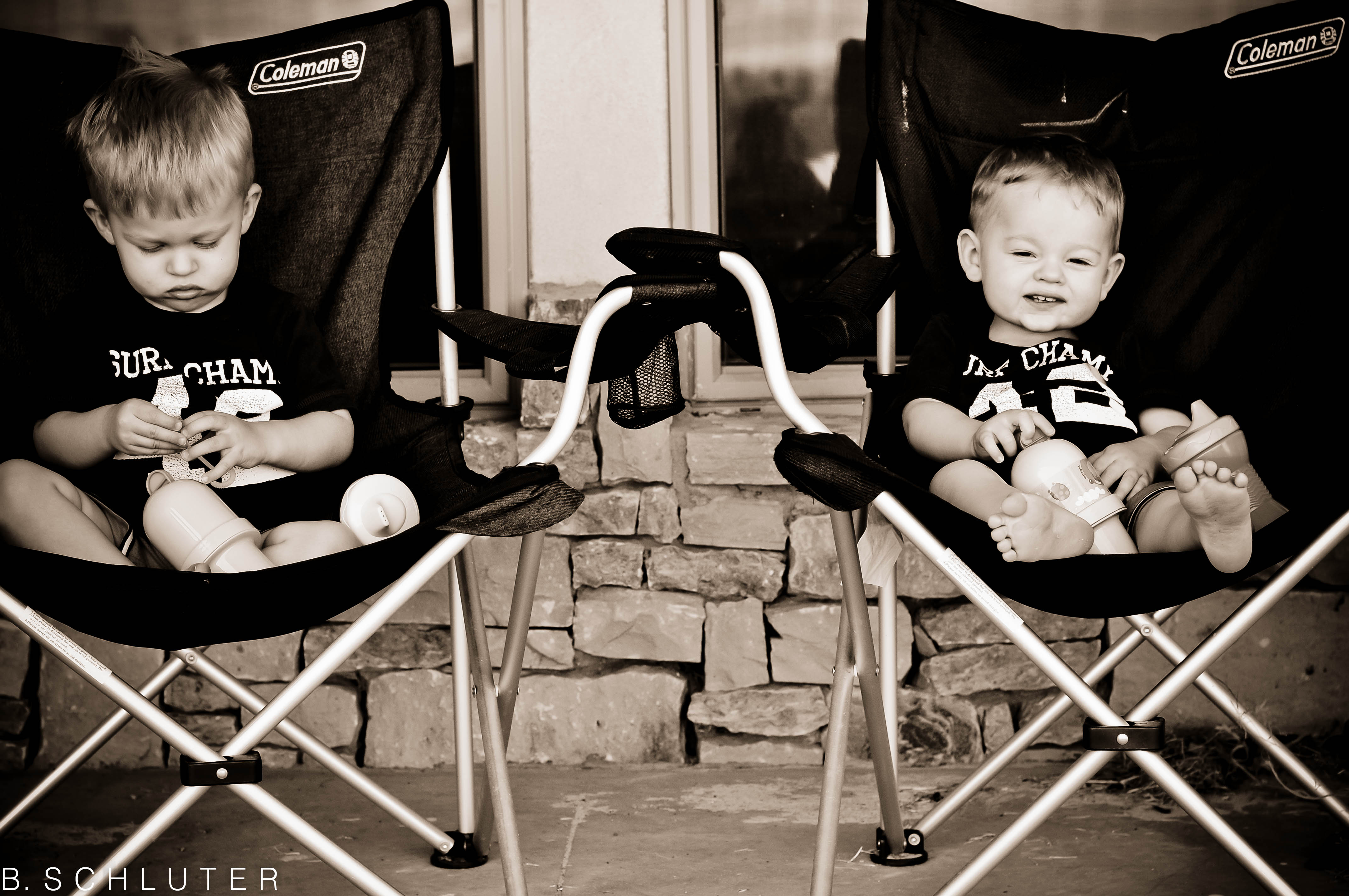 They LOVE to climb into these chairs and CHILL.  Fynn is seriously trying to figure out the bubbles.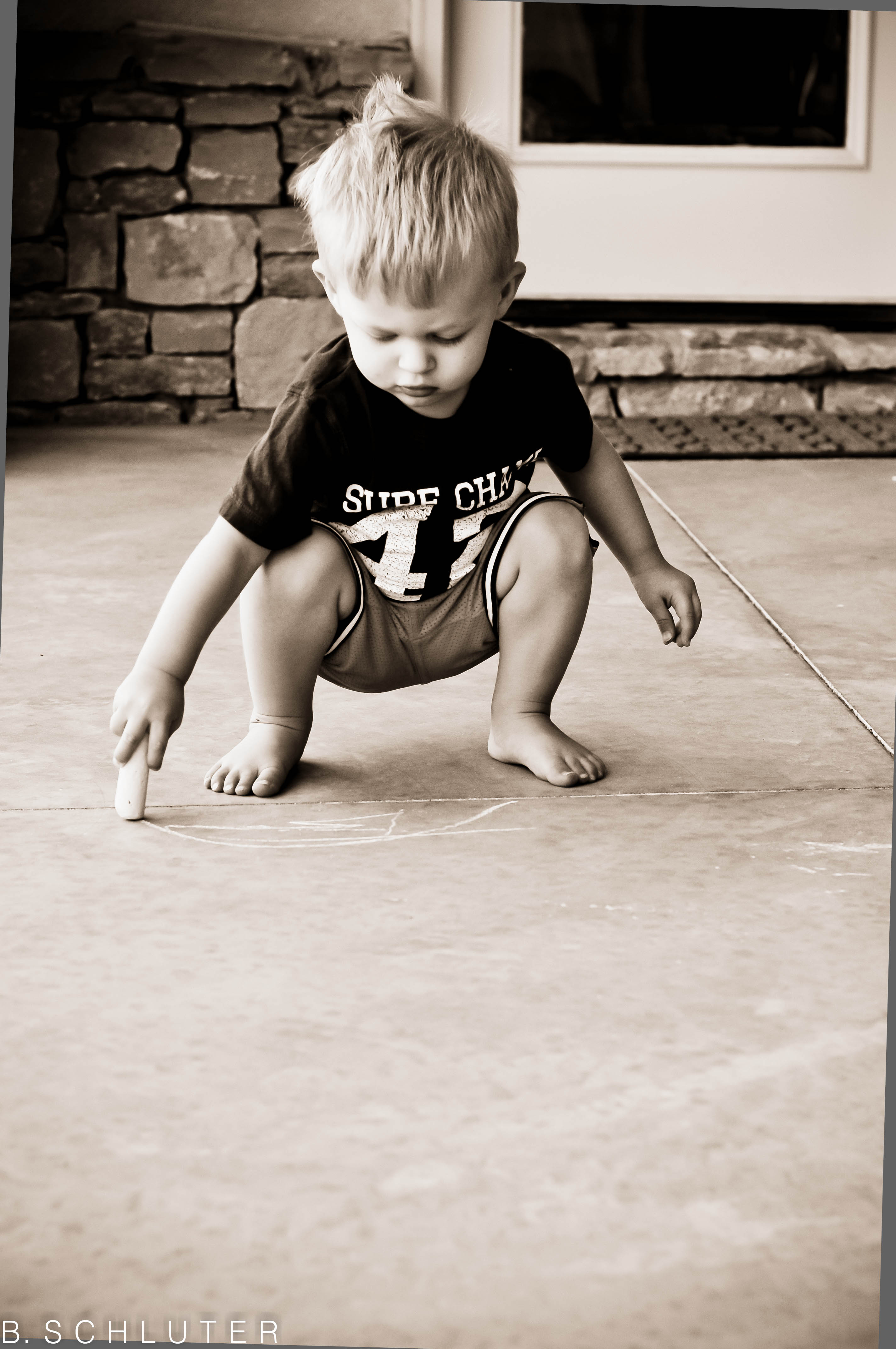 Fynn discovered the sidewalk chalk and started making mama a pretty picture. 🙂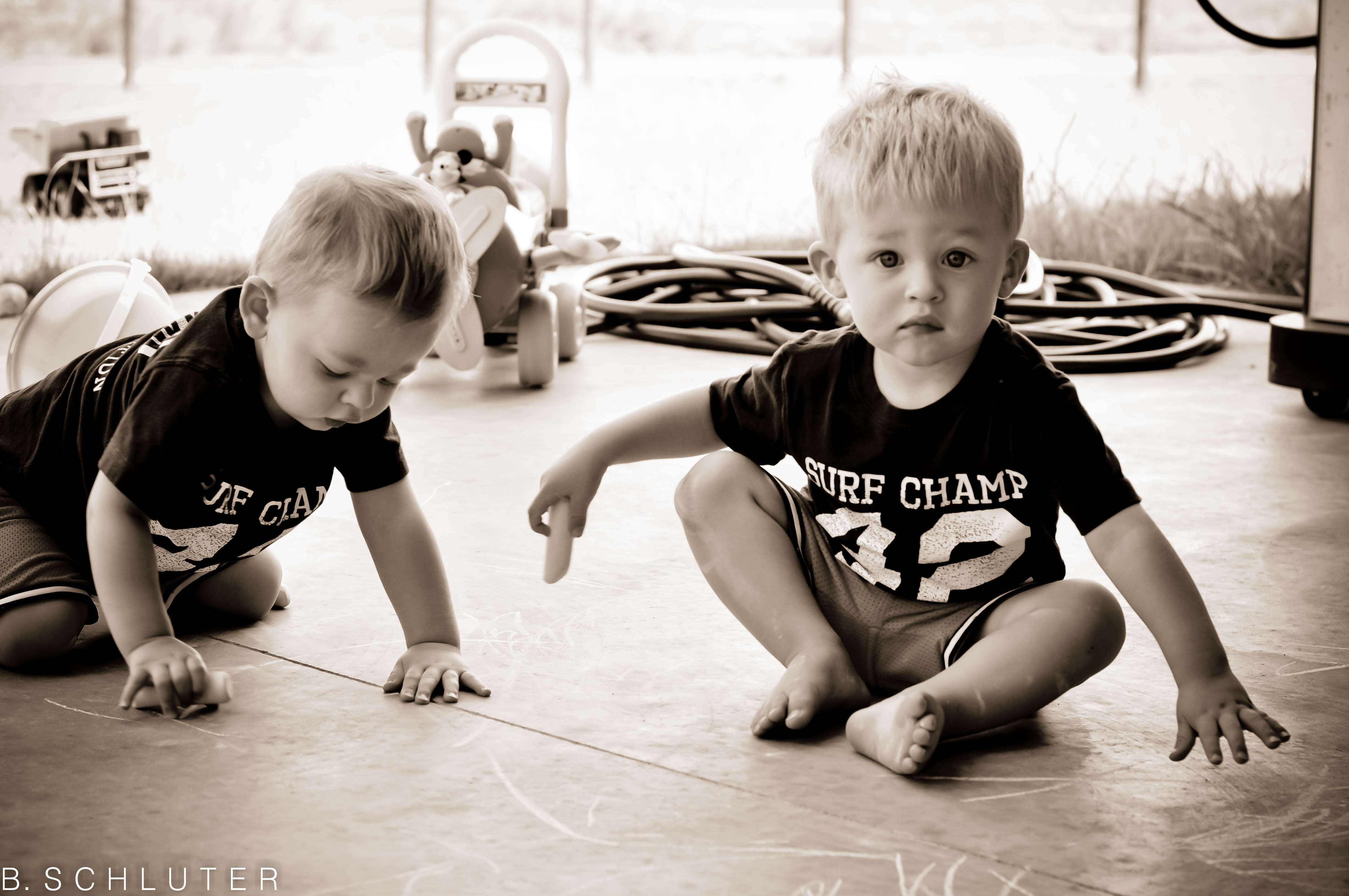 It gets everywhere!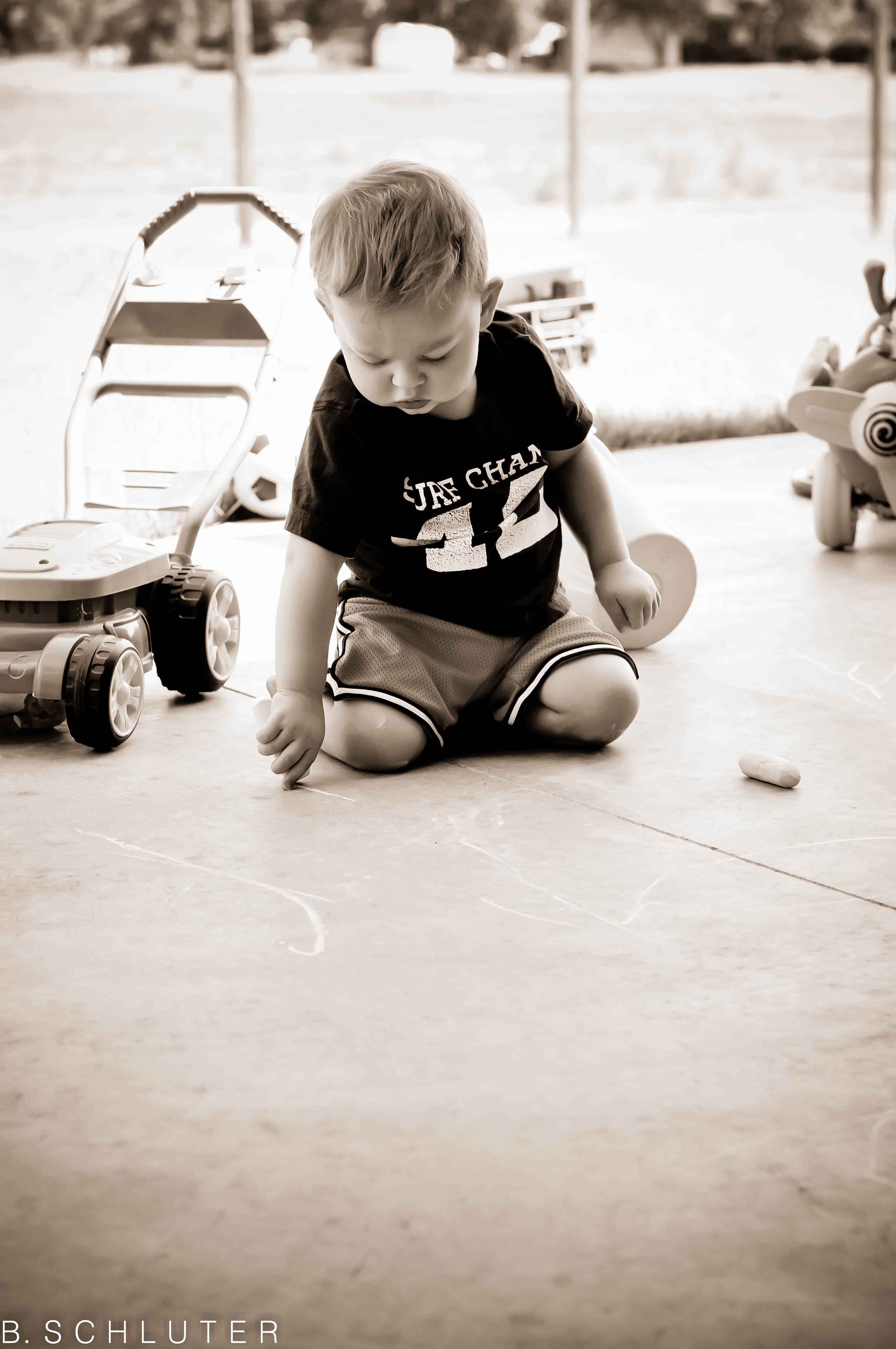 Sutton seems to be a serious artist.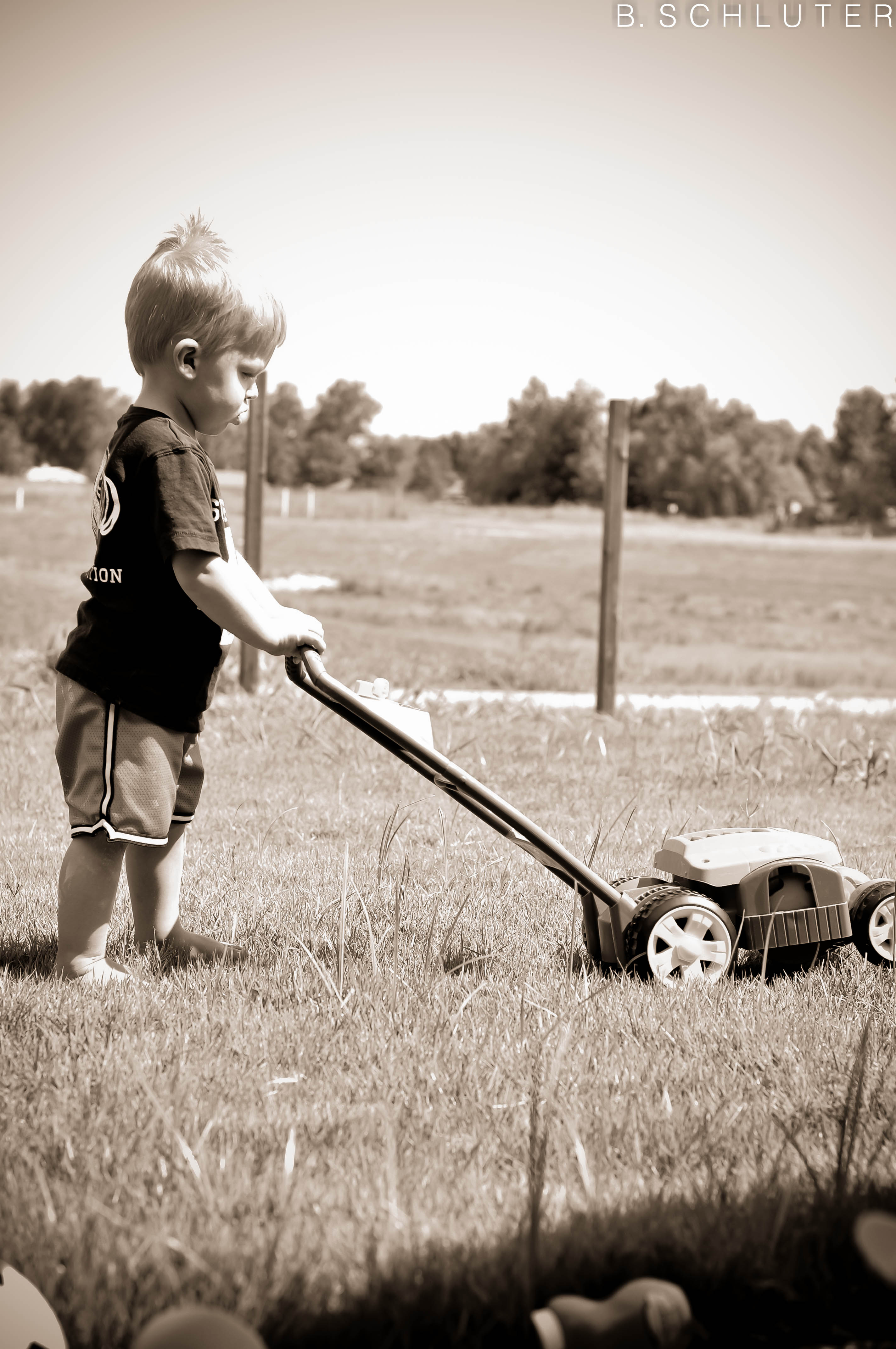 If only he could REALLY mow.  Our poor new sod had been taken over by horrible weeds!  You can mow and within a day they are back!  Ready for winter. 🙂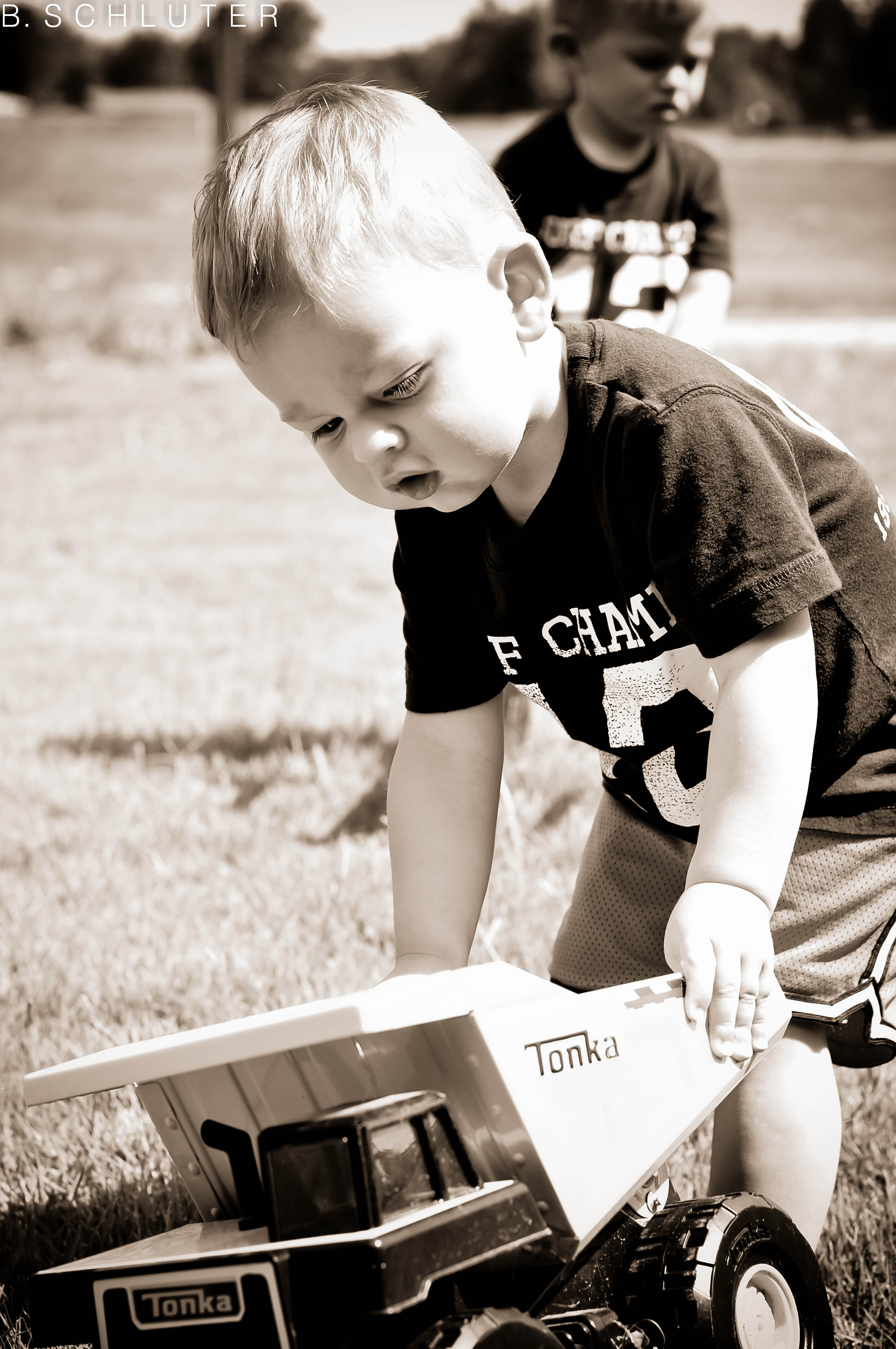 Sutton is hauling all the trimmings! 🙂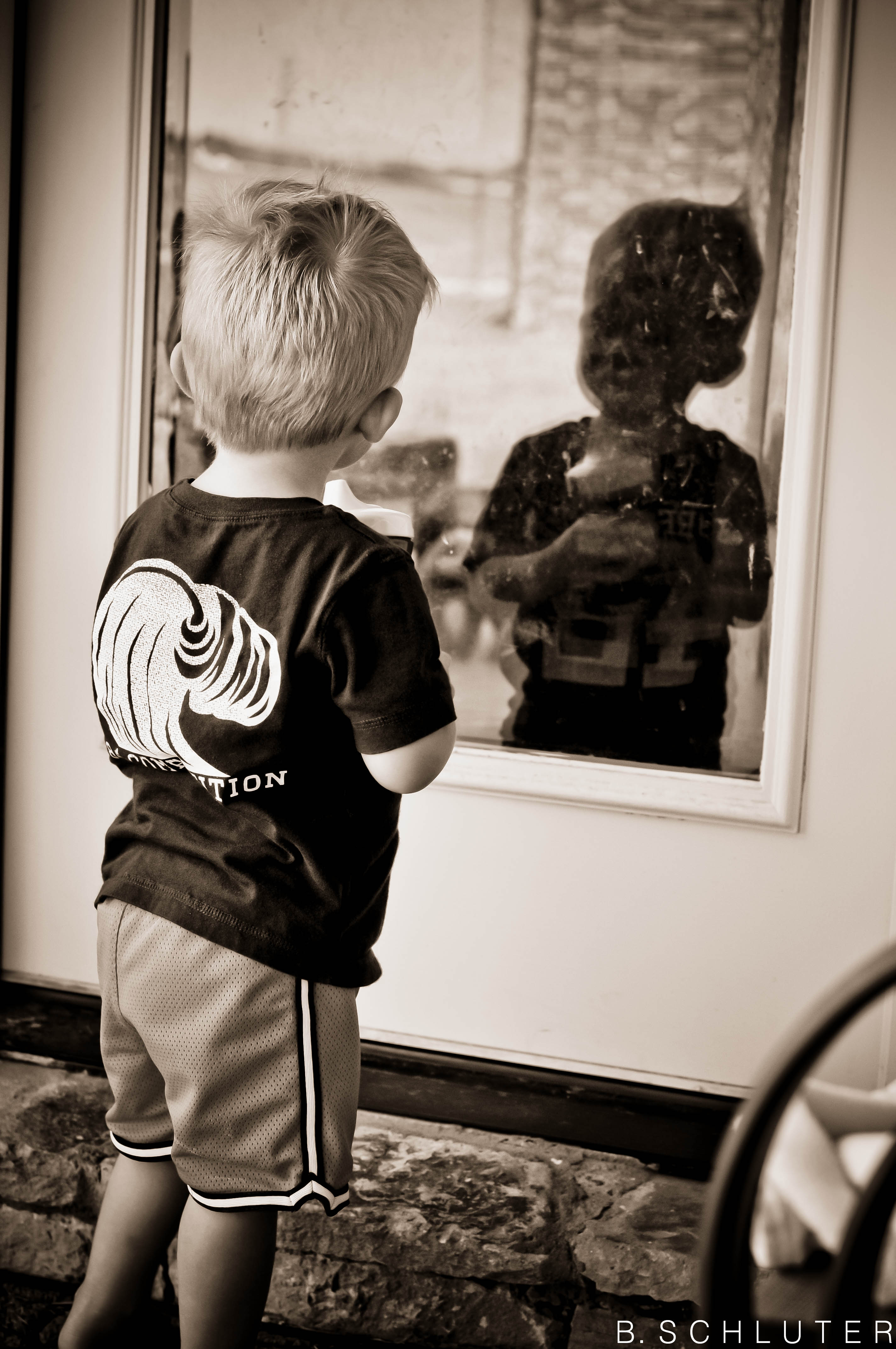 This was TOO funny!  Fynn stood talking to his reflection for at least a minute.
Probably telling himself how cute he is!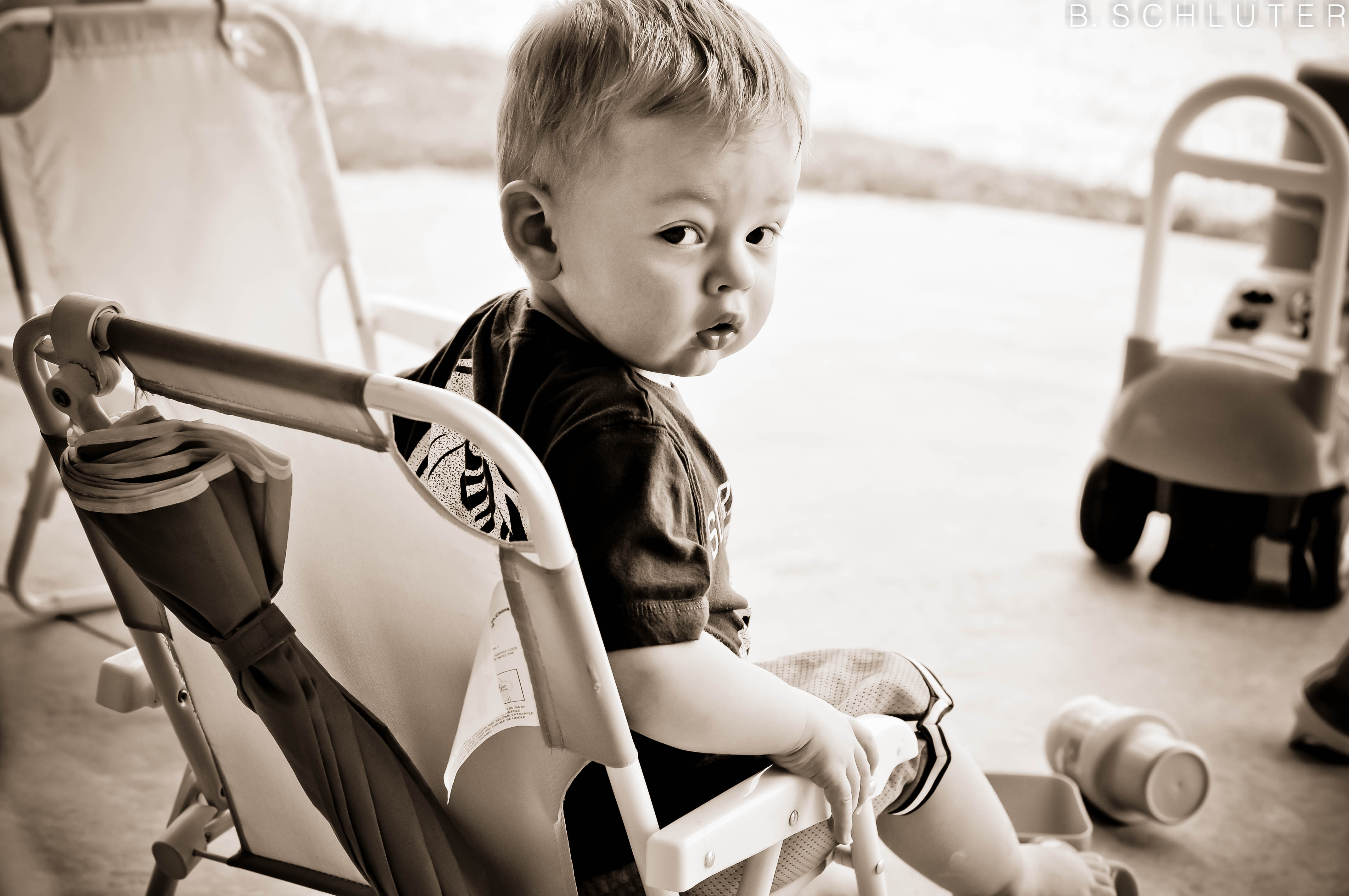 Love these little chairs!
Although we are SLOWLY getting back to normal they didn't last TOO long outside.
I hope next weekend we can do something fun like swim or go to the splash park!
Until next post…
The Mamarazzi