I love having twins.  I really do.  Even when they were not yet sleeping through the night (I was blessed with a very involved husband even at 3 am feedings) or during the time of bottles and spit-up, I have always loved having twins.
Growing up with an older brother I knew I wanted more than one child.  Now, seeing my TWO together brings so much joy to my heart!  When I lost my mom at 18 I was so thankful to have my brother, Uncle Jordan.  He is truly someone I can talk about anything with and the ONE person who remembers our mother like I do.  I pray nothing happens to my husband or I at an early age but if it were to happen I'm so thankful our boys have each other.
Watching them together is so fun!  They play and giggle and hug and kiss and dance together.  Yes, there are spats here and there but for the most part it's love and fun.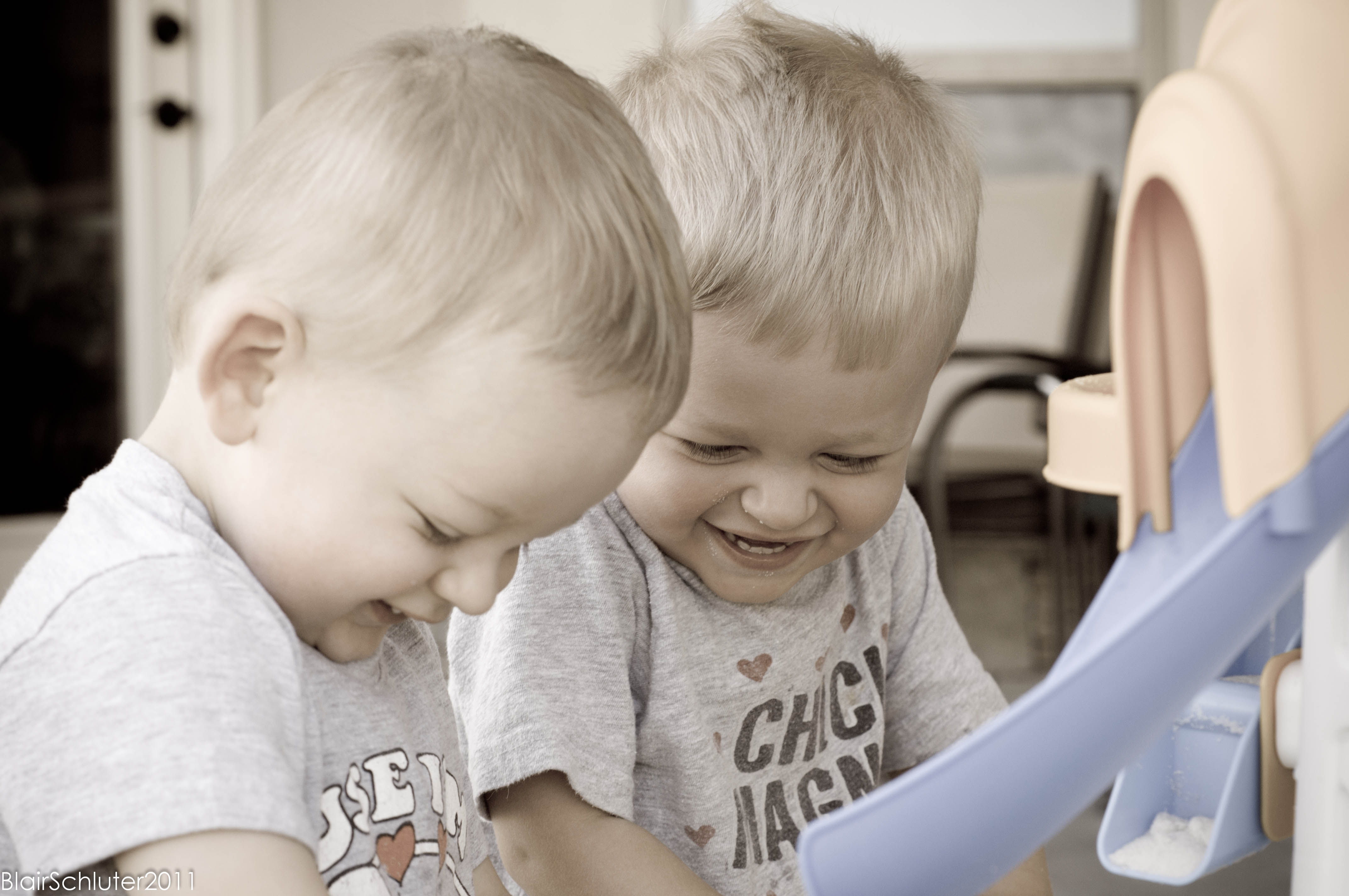 It's also kind of weird to never know what it is like to only have ONE child.  When people often ask us, "How do you do it?!"  We always reply, "We dont' know anything ELSE!"  It's weird but also kind of refreshing.  Never knowing what it's like to only have one, I've always been aware of my attention being spread equally and making sure each boy knows how much I love him.  There are times when one will wake from a nap early and I sneak in to get him out of his crib for some one-on-one time before his brother wakes up.  But for the most part I am reminding myself DAILY to always treat them equally and acknowledge each as an individual for they are SO different!
It's also fun having twins because you instantly bond with anyone who has multiples.  It is kind of like a secret code.  I've made so many new friends just by having twins….on Facebook, in the blog world and in real life.  And anytime anyone comes to me with questions about having twins I get so excited because I can pass on all the knowledge and wisdom that I was so lucky to receive.
Love my twins.
Until next post…..they will be 18 months tomorrow!!!
The Mamarazzi