Today is game day – we are Oklahoma State fans all the way.  So we sport our orange on game days!
My sister-in-law and her kids along with my father-in-law came over for dinner tonight.
It's so fun seeing all the kids play together!  Fynn is obsessed with his baby girl cousin.  He will point to her and say "baby" over and over and over.
Cousin Eric, Fynn and Baby Elli!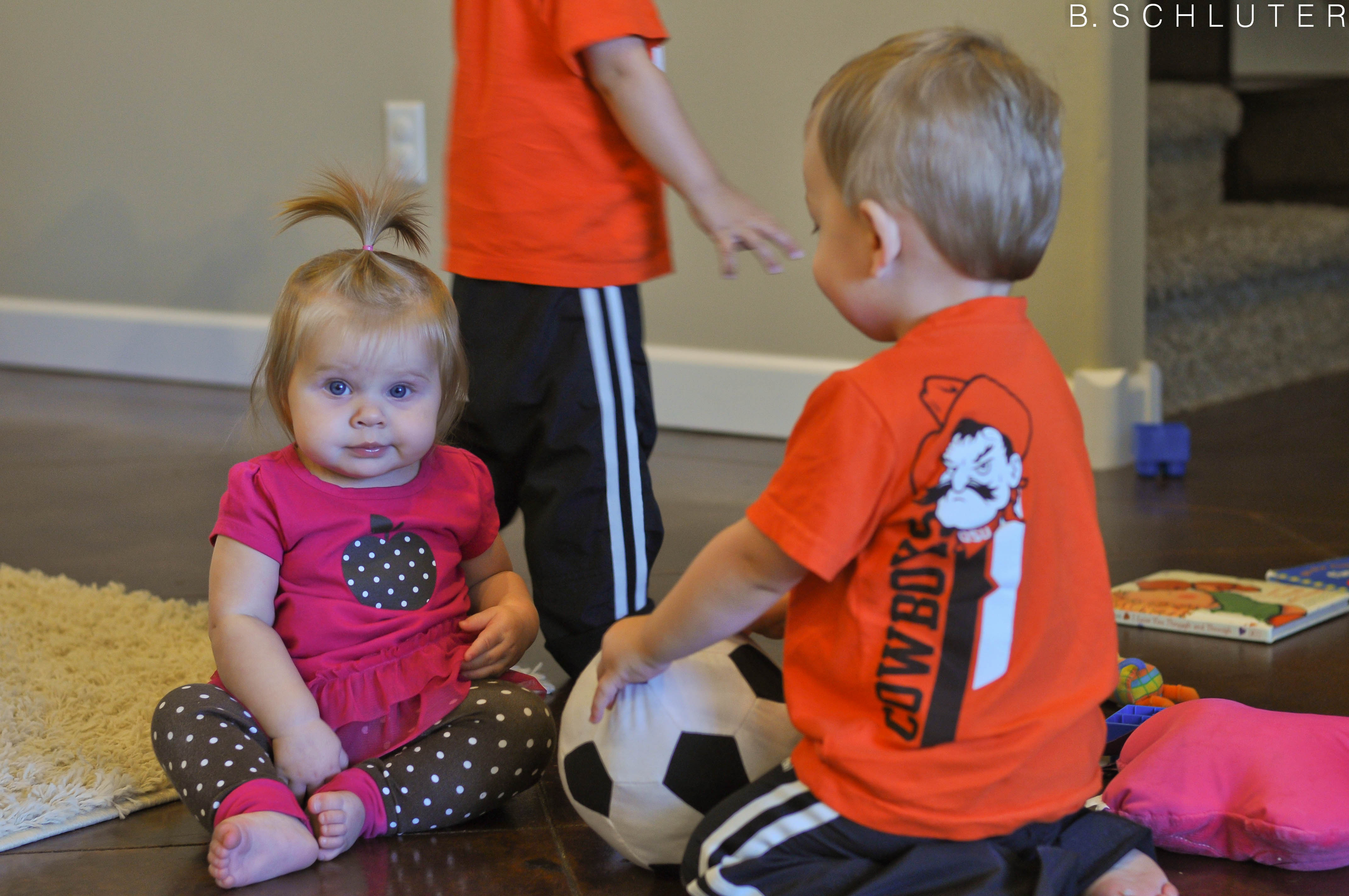 Elliot doesn't look impressed!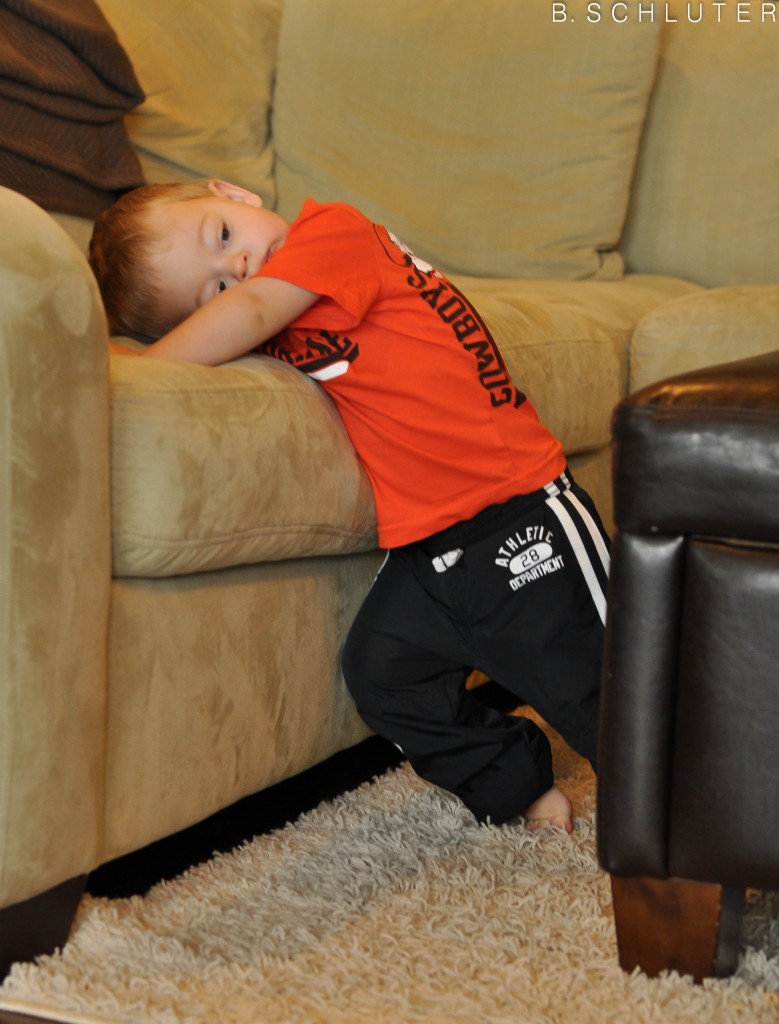 Sutton was a SLEEPY boy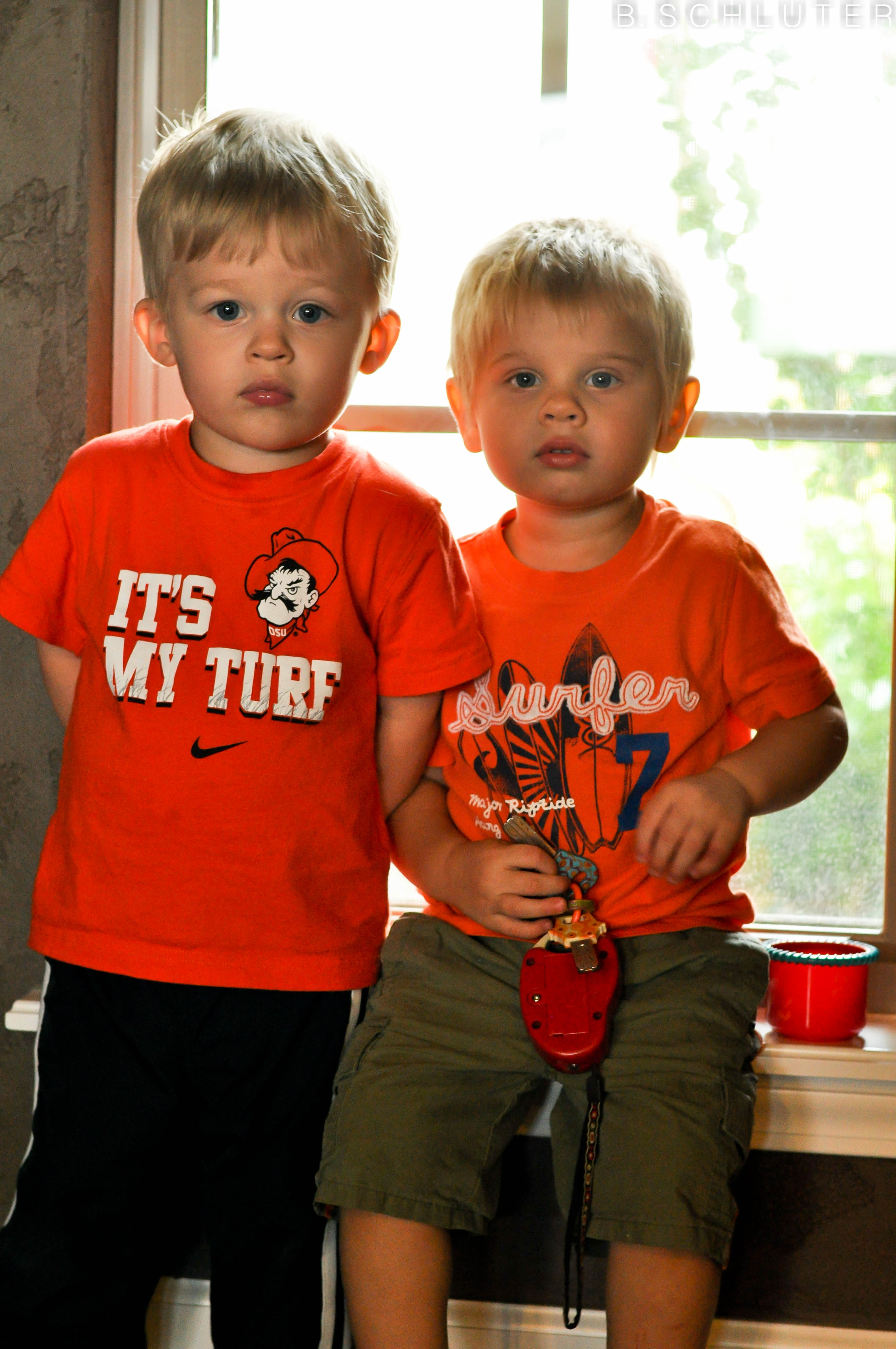 These two look like they just got caught doing something they shouldn't.
Game is on LATE tonight…9:00 p.m.  This mama is drinking coffee to stay awake to watch.
I. AM.GETTING.OLD.
Until next post…
The Mamarazzi