We started giving the boys a bath more often in our big tub because it's bigger making it more fun for them as well as easier for us.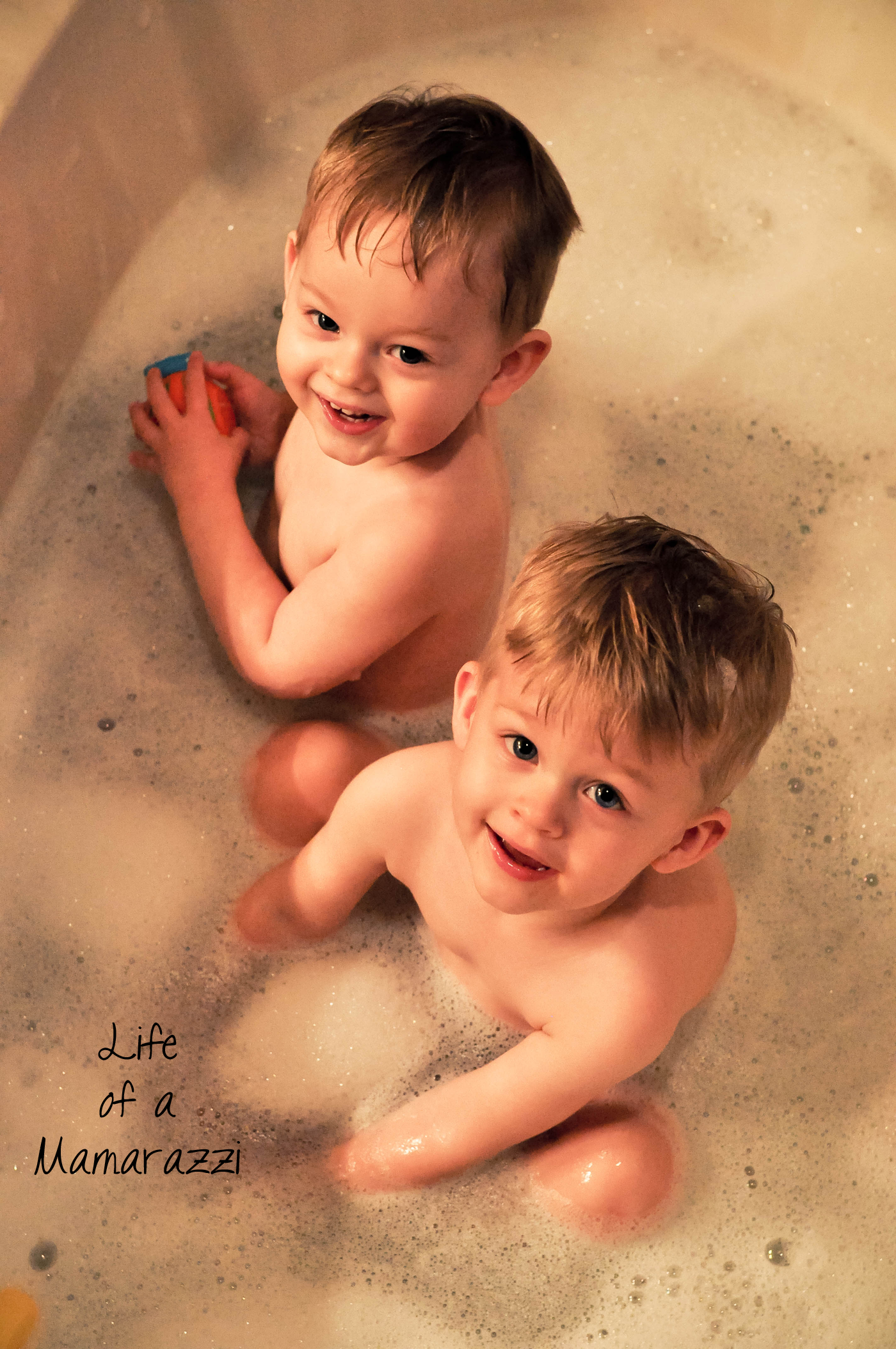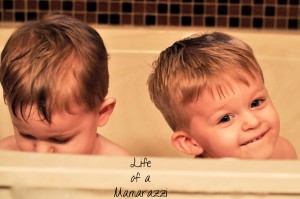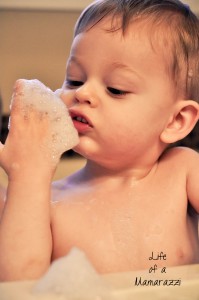 Jason taught the boys how to blow the bubbles and make them go EVERYWHERE!  Sutton is still trying to figure it out.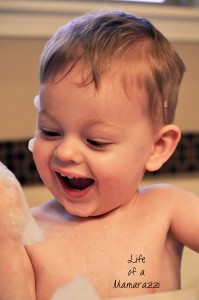 He thinks it is SO FUN!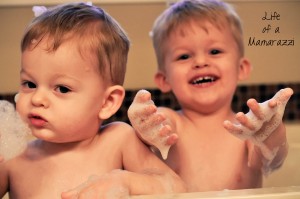 Still trying…Fynn just wants me to do it.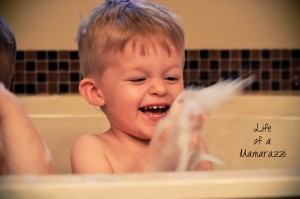 Having fun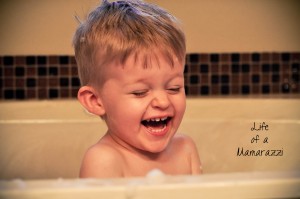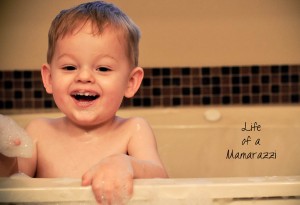 Who knew a bath could be so fun?
Until next post…
The Mamarazzi