One year ago this is what my babies LOVED to do!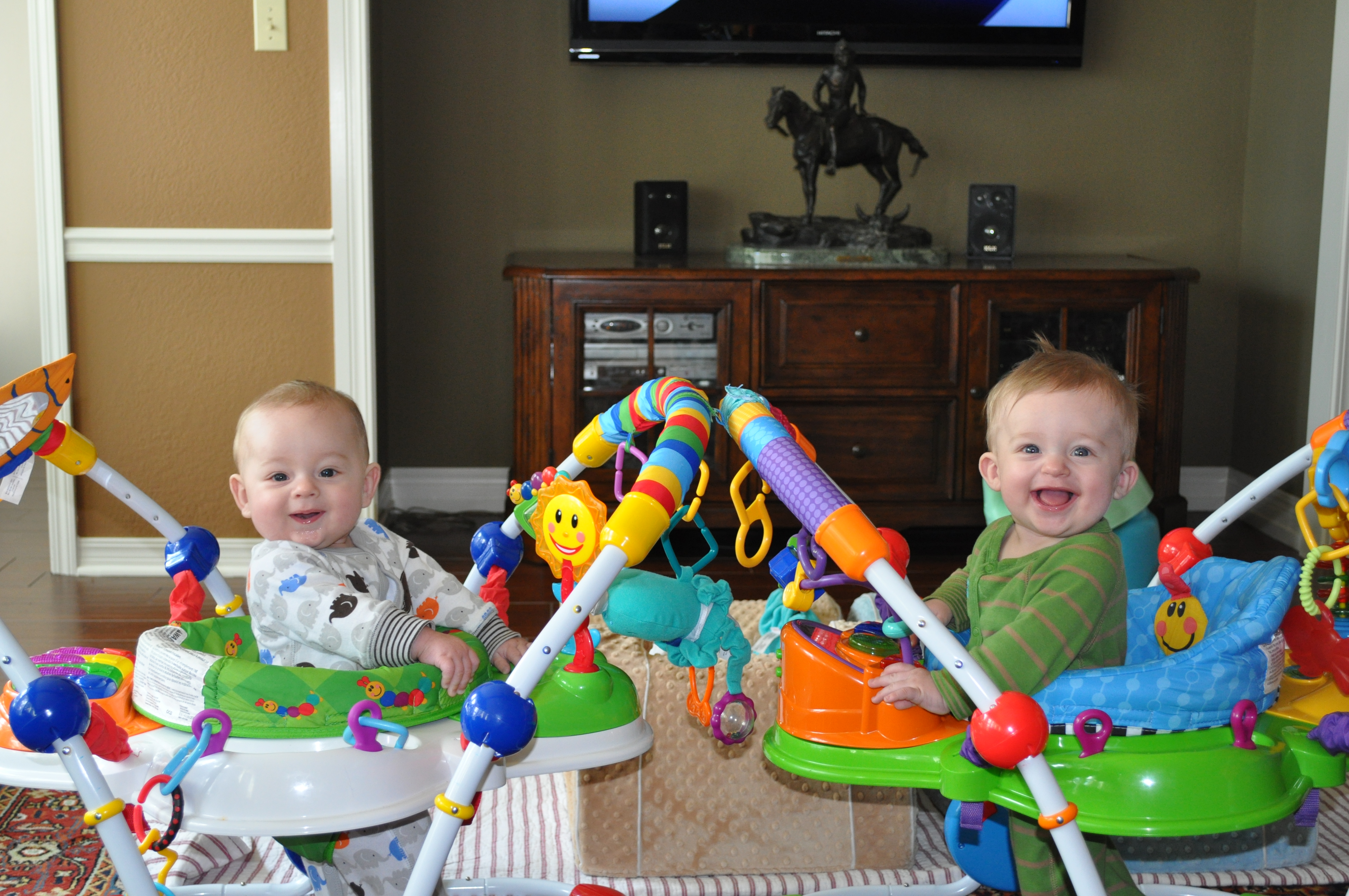 They would get in these things and JUMP and JUMP and giggle!
I loved it.  It made them happy.  It made me happy because I could actually get something done.
Oh the days of contraptions to keep them occupied.  Now they just want to wrestle and play with mama.
But, I LOVE IT!!!
Happy Weekend!!
Until next post…
The Mamarazzi