Having twin boys at the age of TWO makes life a bit interesting for this mom.  It's a good thing I'm not prissy.  We have some serious BOY stuff going on…picking boogies, tooting and then LAUGHING because it's sooooo funny, playing cars and of course……WRESTLING!
I'll get down and wrestle with them every now and then but they are TOUGH.
Seriously.
The problem is they never seem to want to wrestle at the same time.  It's usually only one wants to and the other throws a fit because they just want their brother OFF OF THEM!
Yesterday Sutton was ON. A. MISSION.
TAKE BROTHER DOWN!!!!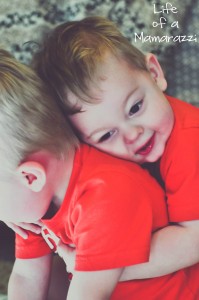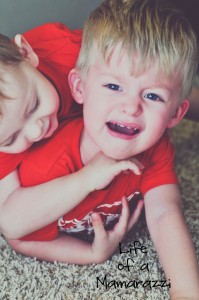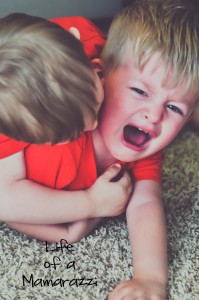 Is it mean I sat and took pictures?
Fynn's face is a bit melodramatic I must say….Sutton was simply climbing on top of Fynn's back.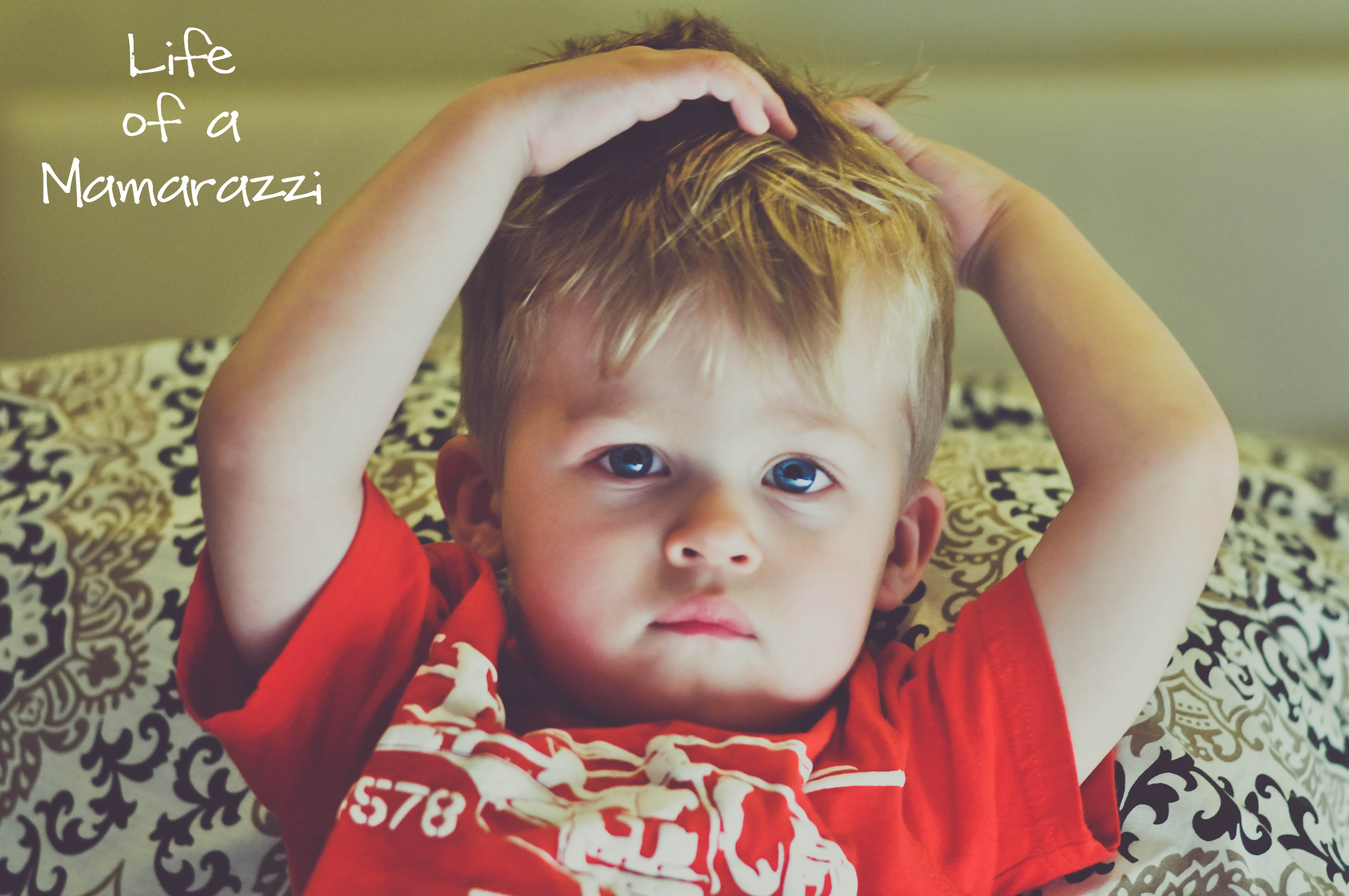 See, I'm fine.  Just didn't want him to mess up my hair!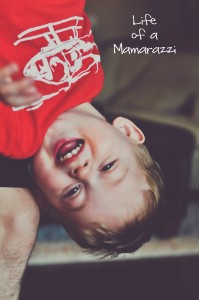 Daddy will wrestle with me!!!
The joys of having boys!
Until next post…
The Mamarazzi