For Christmas the boys got new balance bikes from my dad and stepmom.  They didn't quite understand them until recently and now that it's been so nice at night we have been letting them take them out front.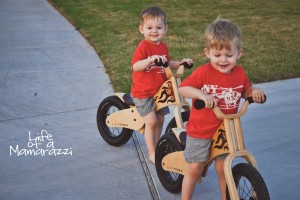 These are FUN!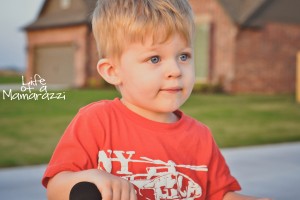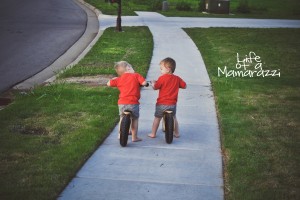 This is my favorite.  They both stopped and just looked at each other and started their own little twin conversation.  Moments like those make me so happy I had twins and even happier they have each other.
Thank you dad and Linda for the bikes!
Until next post…
The Mamarazzi