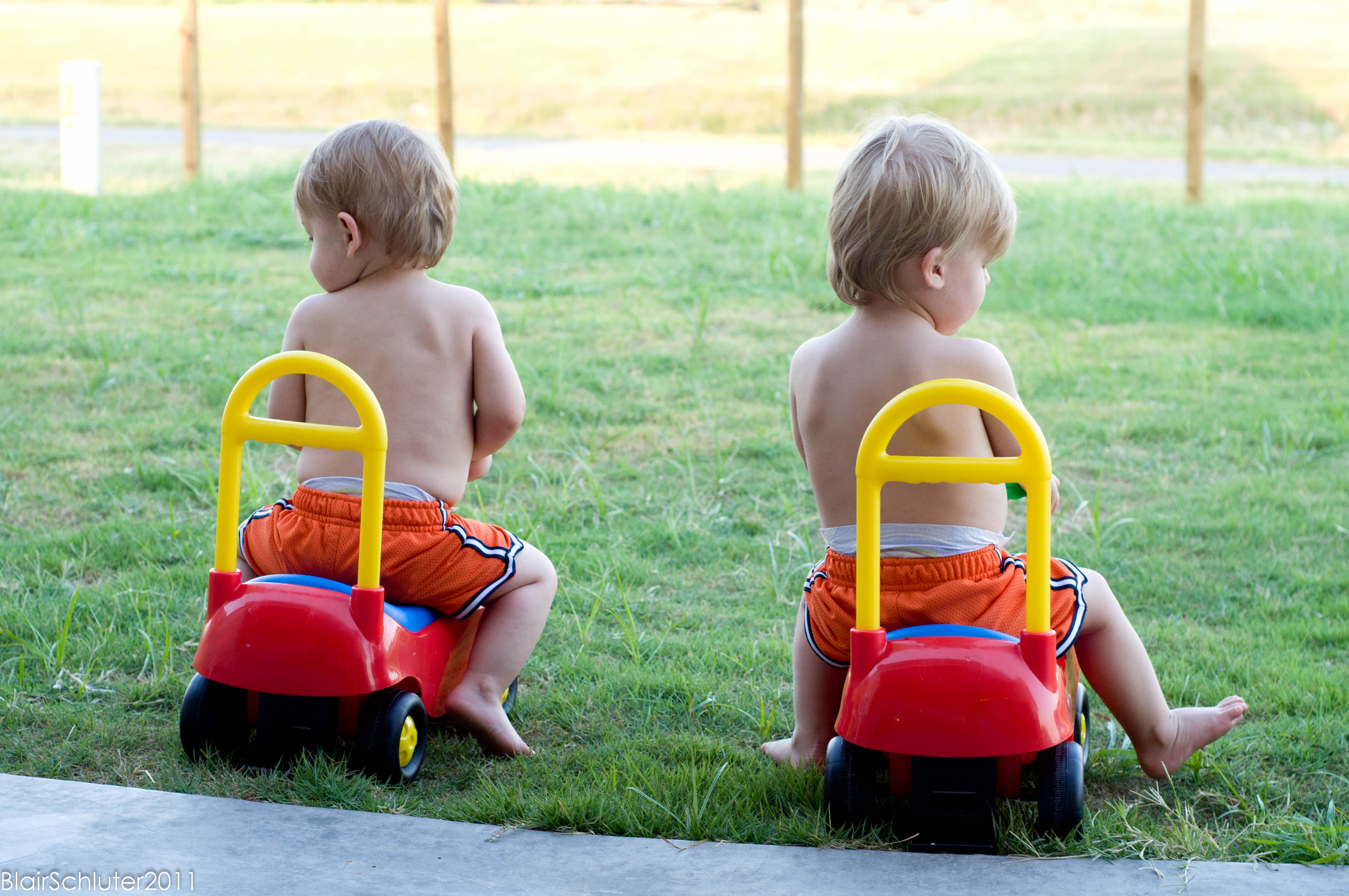 It is middle of July here and the temperatures will not go below 100 degrees!  It's miserably HOT!  The boys cannot be outside for longer than 5 minutes without their cheeks turning maroon.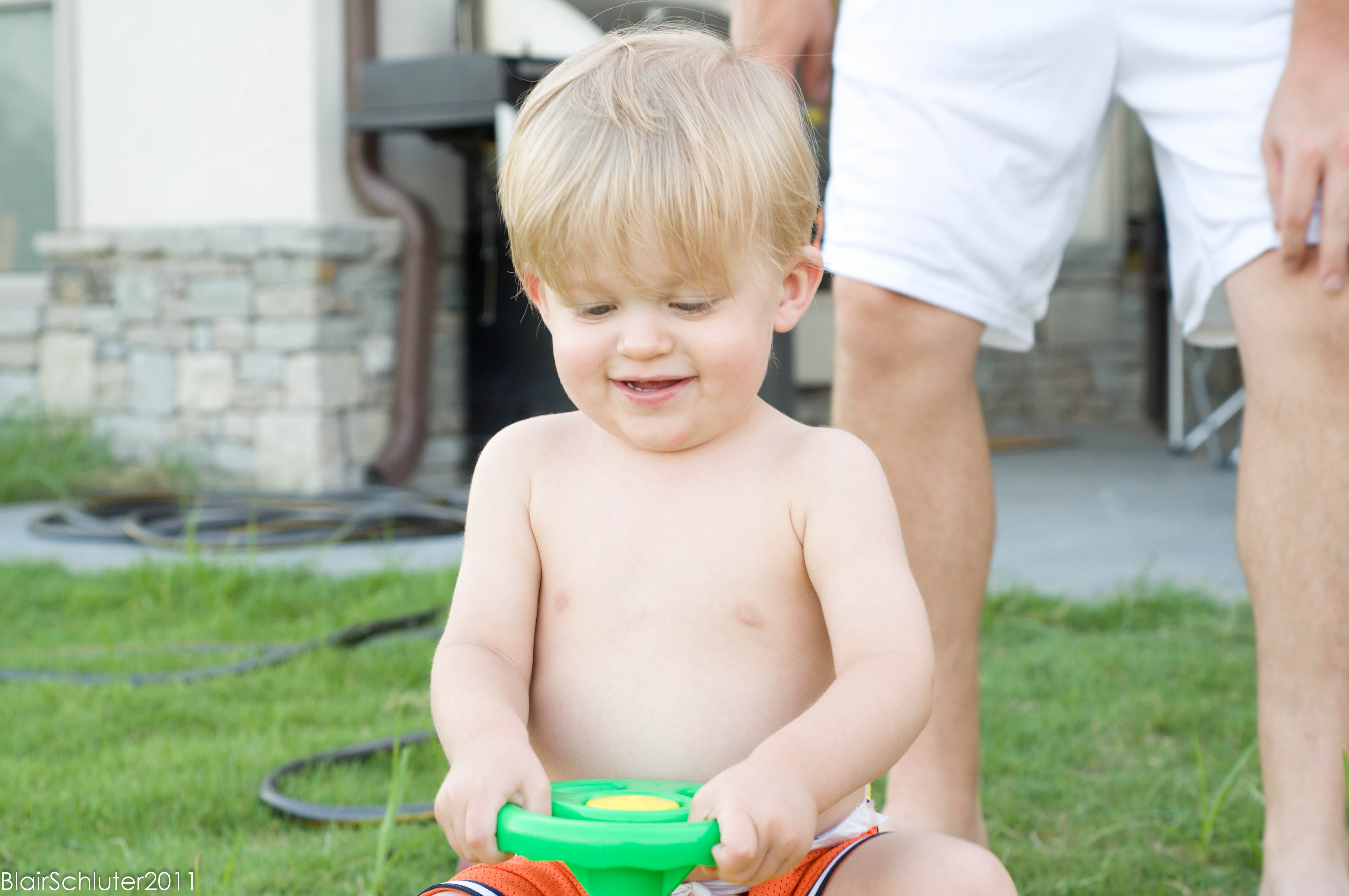 I haven't been taking them out back during the week because it is so hot but last night after dinner the backyard was mostly shaded so we let them out to play and even get a little wet!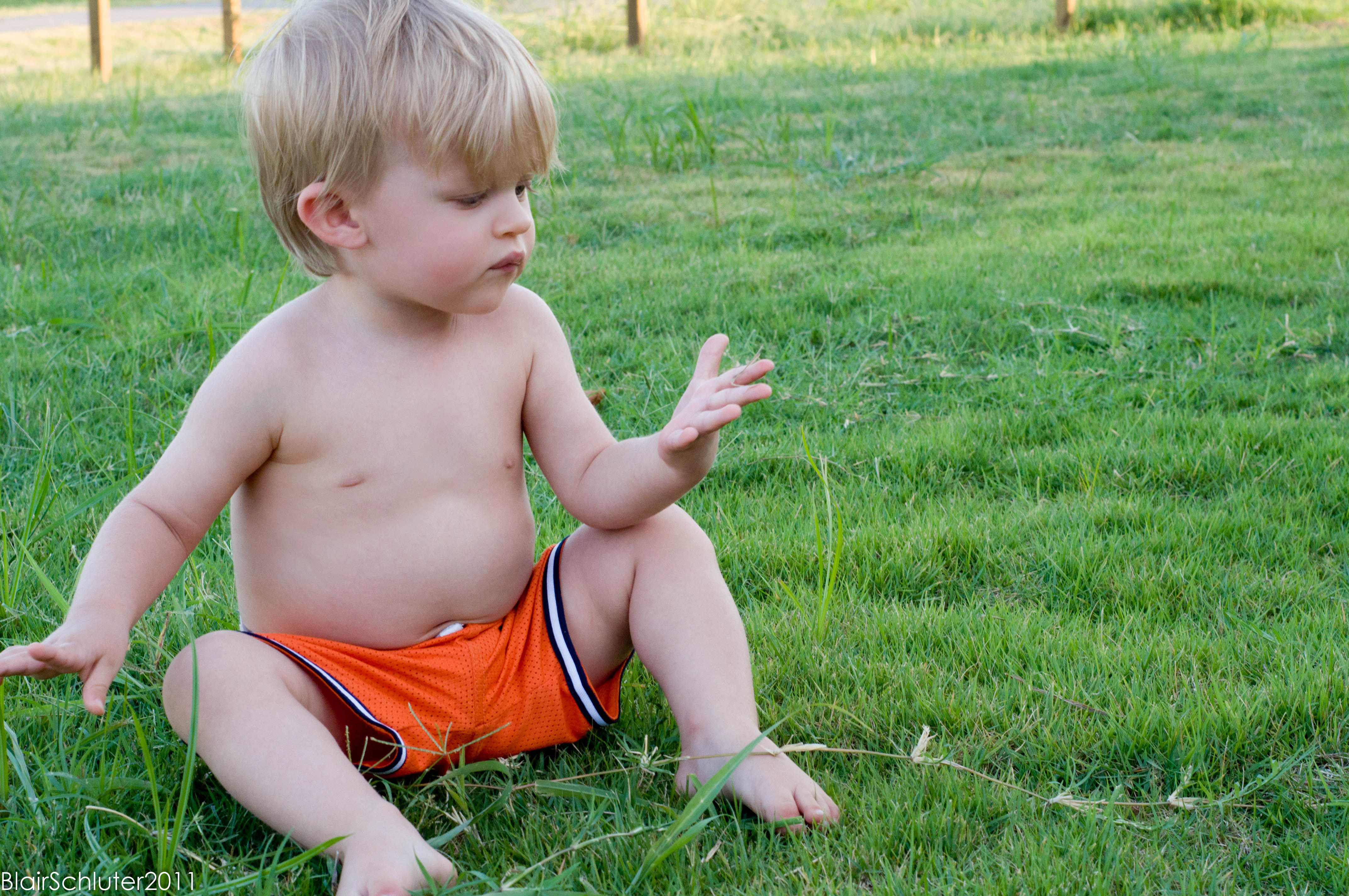 Fynn cannot stand the grass on his hands!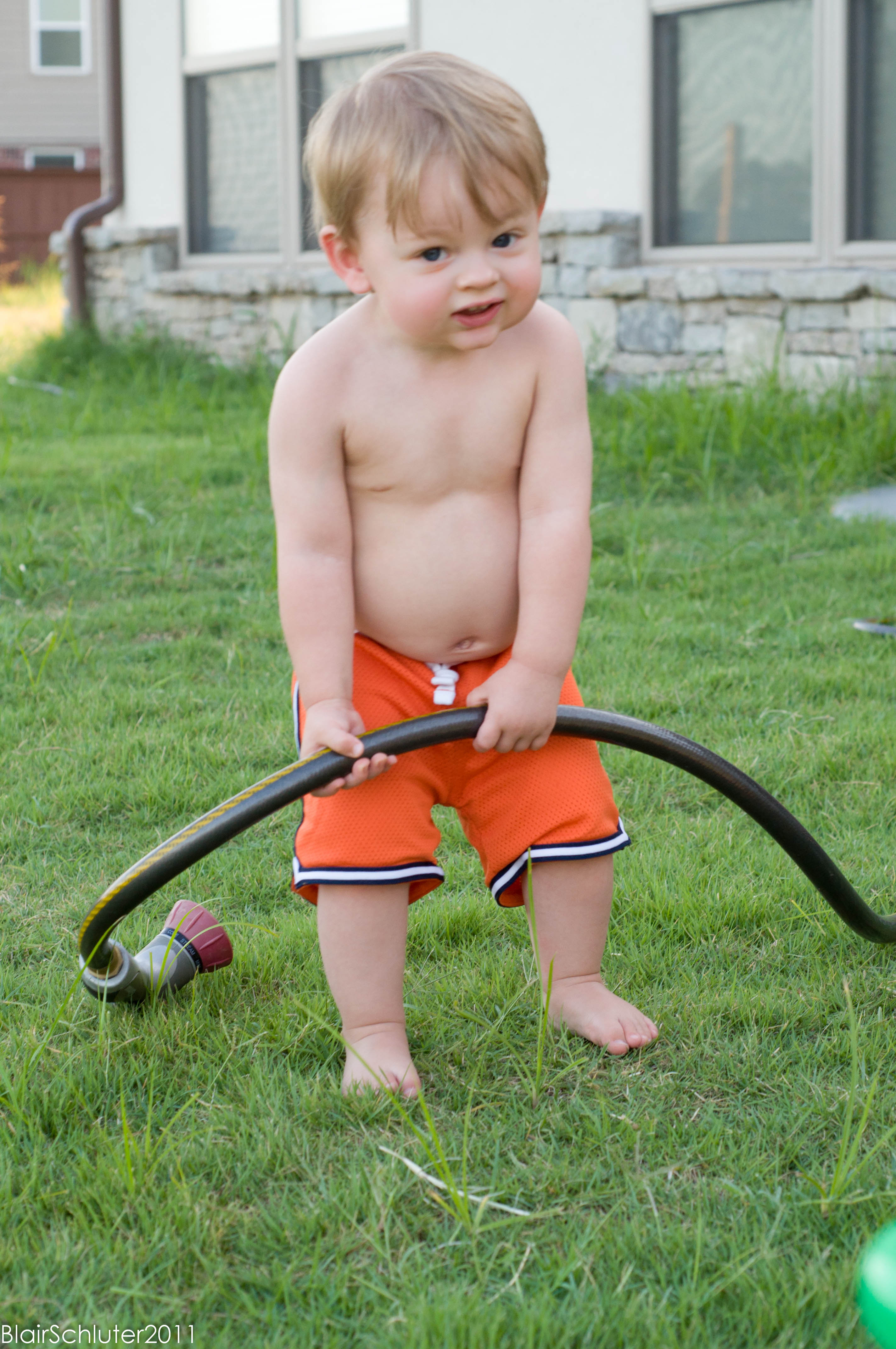 This is Sutton's way of saying, "I'm ready to play in the water!"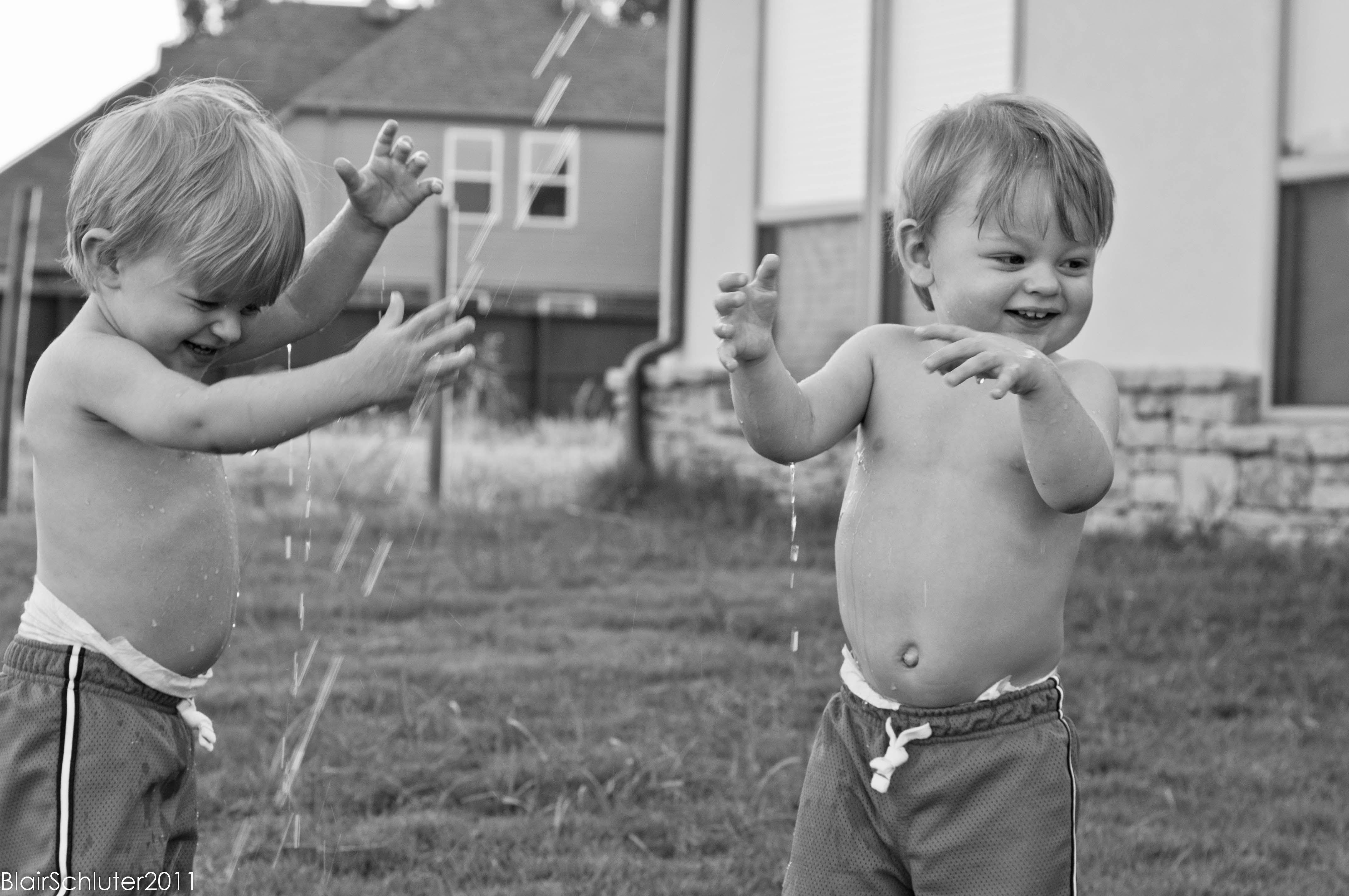 Now we're talking…
Nights like these are my favorite!  I love watching my boys enjoy the simple fun of water coming out of a hose….and the giggles are contagious!
Until next post…..HINT Mohawks are coming tomorrow…
The Mamarazzi