We have now been home for two years (next month) and we kept saying we would take the boys to the aquarium…..well we finally did yesterday and as we had guessed….they LOVED it!
I didn't like the lighting but oh well….it's their enjoyment that counts.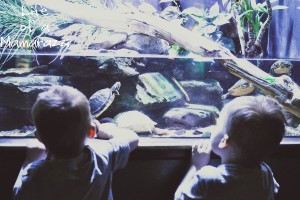 I would have to say I think the boys loved the turtles and otters the best.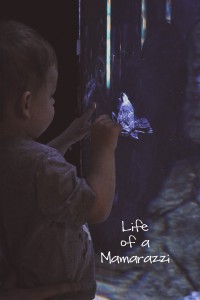 Sutton just loved saying the name of everything he saw…jewwyfeesh, eeehawse, feeesh, etc.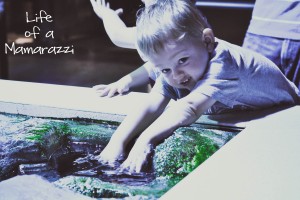 They found this little ramp they could walk up and touch the water….loved that!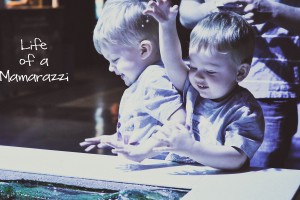 Mommy and Daddy didn't like being splashed though.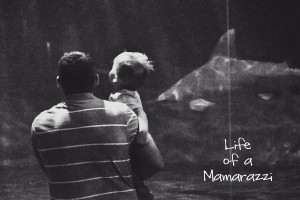 They have this entire section just for sharks and it's pretty awesome!
You walk through a tunnel and the sharks are swimming all around and above you.
Fynn was TERRIFIED at first!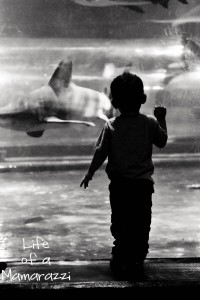 Sutton, my fearless child, love them!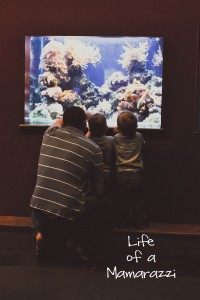 They wanted to see EVERYTHING!
I wish I could have gotten better/more photos.
We saw two otters get into a fight.
We loved watching the beaver swim around.
We got to pet some sting-rays.
Daddy made some fish jump out of the water.
We will be going back again soon!
Until next post…
The Mamarazzi