Thanks to my friend Stacy, we got to experience the TRUE outdoors this week!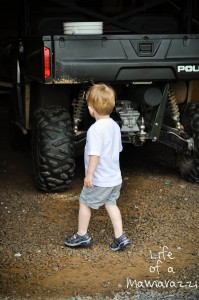 WHAT IS THAT?!
My boys were soooo hesitant to even get on this monster but they eventually agreed once we saw Archer and Stockton jump on.
Oh good ole peer pressure.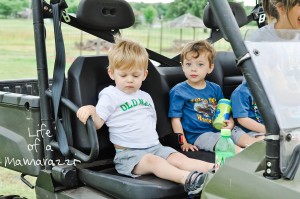 Fynn still looks a little hesitant.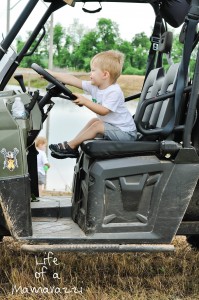 Now he is ready to drive.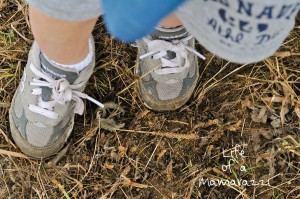 Nothing like some good ole dirt when you are a boy!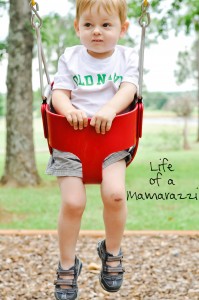 SWINGING!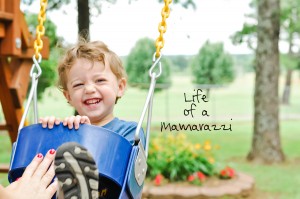 Love this smile!
We all played so well together.  We played in the water table, we met their pet bird and doggies, we rode down to the pond, we played on their play set and we EVEN ate lunch!
I was able to keep the boys awake the entire ride home (55 minutes) and they took a GOOOOOOOD nap!
I would LOVE to live in the wide open spaces like Stacy and her boys but for now we are suburb people.
I do intent to at least grow our own veggies soon.
Thanks for the play date….we'll be back soon!
Until next post…
The Mamarazzi