HUH?  WHAT?!  I blinked and here are my little men.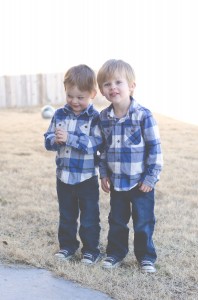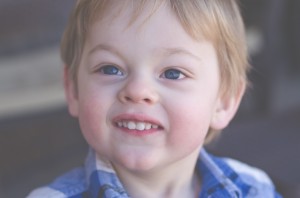 Sutton is still my "passionate" child.  He has such a carefree spirit, even teachers at school talk about how he walks down the halls in such a carefree way, yet he is OCD about certain things….like DVDs and DVD cases.  This all began last year when he became OBSESSED with DVD cases.  He had to take them everywhere, all the time.  One day I had it with the fits over what case he would take and where it was, etc. so I just took them ALL and hid them.  Well….then we went to Kiki's house and there are cases there and then for Christmas of course he got a new veggie tales so back to square one.  But, he will obey mommy and daddy when it's time to put them up for nap or bed and we don't take them into restaurants or school anymore.  His latest obsession though is moving the actual DVDs from case to case and MAN HE AMAZES ME with his memory.  He can recall every single DVD and it's placement in his big case!  He doesn't like coloring or puzzles but he loves to dance and sing and do the "credit cards," which are actually flash cards.  He is so spirited and has such BIG hugs and kisses to give.  He is extremely social when out in public and will say hello and goodbye and give high-fives to anyone he meets.  He likes to just randomly say, "hi mama" when we are in the car or hanging out at home.  And as soon as he gets in trouble he wants me to hold him, which I don't until his time is up of course.
He isn't a fan of the bath and does pretty well with using the potty.  He will still have an accident every now and then but it's usually when he's wound up playing and not paying attention.
He is so sweet with sharing and almost gets frustrated when Fynn won't take a toy from him.
Sutton likes to describe and narrate everything he is doing.  During breakfast he will say, "I'm going to drink my milk."  Or he will tell me exactly where his poop his, "I have poop in my bottom!"  Gotta love toddlers.
At night when he is really tired he will jump into bed and ask me to turn off the light.  And as we walk out of their room he will always say, "sweet dreams, love you, good night!"
And when he wakes up he comes downstairs and says, "I had sweet dreams!"
Oh, and he loves to call his brother Fynnie.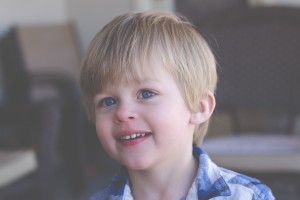 Oh Fynnie.  My tender, sweet boy.  You are a PUZZLE WHIZ!  You literally will sit for 45 minutes doing one puzzle and I have to keep getting more so you will be challenged.  You like to color and you love play doh as well as race cars.  I would say you are pretty "go with the flow" on most things and will eat us out of house and home before we know it.  You usually go with what your brother wants but when you speak up with a different choice or opinion I always make sure and listen.  You truly love to have undivided attention so I make sure and spend quality time with you each and every day, whether it's snuggling or doing a puzzle or maybe even reading a book.
You have crazy hair but it's so cute when it's long and actually fixed.  You will laugh and say, "my hair crazy mama!"  You love to explain things and will always tell me about your day at school.
When you dance it is probably the funniest thing in the world because you are so serious, which is complete opposite of your brother.
You are very sensitive and if you don't get a hug and kiss from daddy before he leaves for work you get really sad.  And at night you always want a hug and kiss before you lay down.
You don't like to be asked if you need to go potty but are really good about not having accidents lately.
You don't mind washing your hands or brushing your teeth but like your brother you aren't a huge fan of the bath anymore.
You truly eat ALL DAY LONG.  I constantly hear you say, "I need something else."
You like to play with my hair and to be honest, that I don't mind.
And when you wake from sleeping you always say to me, "I took a good nap!" because whether it's afternoon or nighttime it was always a nap.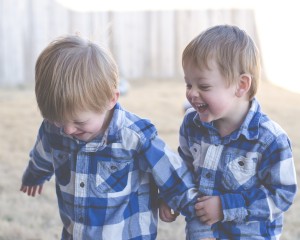 I'm so proud of how sweet and kind you two are…with each other and with your friends and family.  Yes you behave like toddlers at time but your tender souls always shine through.  You both say "thank you" when I hand you something or bring you your food/drink.  You know the word "please."  You like to hold hands and play with each other.  You take turns.  You share with each other. You laugh together.  You make up games together.  You help each other.  You love each other.
I'm so thankful to have you two.
Mommy & Daddy love you so so so so so so very much!
Until next post…
Your Mamarazzi